How to avoid common health and safety issues in the workplace?
Work-related injuries and illnesses can have serious effects on the lives of workers and their families, as well as on their employers. According to the International Labour Organization, more than 370 million people are injured or become ill in work-related accidents every year. The institution estimates that the cost of working days lost due to health and safety issues amounts to almost 4 per cent of global GDP. In this context, what are some good practices to promote the health and safety of your employees at work?
I. Risk assessment
The assessment of occupational risks is the first step in your occupational health and safety policy. It is a valuable tool that helps make the workplace safer, healthier and more productive for workers. Risk assessment consists of identifying the risks to which employees in an establishment are subject, with a view to implementing relevant preventive actions covering the technical, human and organisational dimensions.
In Ireland, as in most countries, the responsibility for carrying out risk assessments lies with employers. Organisations must be able to identify hazards and risk levels, understand the necessary control measures and how to put them into practice. It is also essential that workers are involved in this process, as their observations are based on their direct experience. Basic training in risk assessment, enabling them to understand the concepts and key steps. 
Health and safety experts generally recommend 5 steps to carry out a risk assessment in a company: 
Identify

the hazards

and why they exist 

Identify

who is likely to be harmed

and how 

Evaluate

the risks

: identify and select measures to control safety and health risks 

Determine

who is responsible

for implementing which risk control measures and when these measures should be implemented 

Monitor and review the

risk assessment

and update it if necessary 
II. The most common problems
Every company has its own health and safety issues. Indeed, an almost unlimited number of risks can be present on any type of site. Similarly, several types of risks can be observed: physical, psychological, chemical, biological, etc. 
Slips, trips and falls from height are the most common cause of serious injury at work. These accidents can be caused by many factors: exposed electrical wires, loose floors and unstable ladders… Cuts are also a major risk for organisations, whether they are small cuts, deep cuts or deep cuts.
Manual handling also accounts for a large proportion of safety problems, accounting for more than a third of accidents at work. Handling can lead to musculoskeletal disorders such as pain and injuries to arms, legs and joints. 
Fire safety is particularly important in any workplace. Indeed, every company must take fire safety measures such as checking power cords or monitoring electrical equipment. It is also essential to train employees in safety protocol, such as the location of fire extinguishers and assembly points on site, evacuation plans and protocol….
Finally, stress is an increasingly important issue for employers. More concretely, stress, depression or anxiety accounted for the majority of days lost due to work-related ill health during 2019/2020. 
III. Solutions to limit risks
Each prevention solution must be a response adapted to the context of the establishment or activity. However, we can suggest some solutions that apply to limiting the main occupational risks. The proper design and optimisation of workplaces at risk is the first step in limiting health and safety problems. Among the points for improvement are: the ergonomics of the workstation, the tools provided, the posting of safety instructions, etc.
Effective training is an essential part of a company's health and safety policy. As each company is unique and has its own specific risks, the implementation of effective safety induction and onboarding for new employees helps to limit the risk of accidents and illnesses. Our HSE consultants offer safety induction for your employees, subcontractors and visitors. Discover our e-learning modules to train your employees even before they arrive on site! 
You can also consider setting up a health and safety committee in your company. It will allow you to discuss with employees on site, seek improvements, implement solutions and monitor the results. Finally, as employees are also actors in their own safety, continuous training can be an excellent alternative.
In all professions, workers can be exposed to a multitude of risks. However, by implementing health and safety measures, the whole range of hazards in the workplace can be limited. The effectiveness of preventive measures depends primarily on the commitment of employers, managers and workers. Would you like support in implementing your safety policy? Contact us, or discover our learning platform. 

Discover our Safety Training Platform
Train your employees anytime, anywhere with our environmental, health, safety and wellness training platform.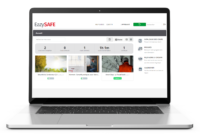 TAILORED TRAINING
Discover our safety training courses and ehs onboardings, which can be customised and offered in several languages.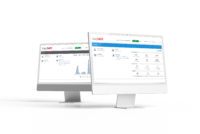 SAFETY MANAGEMENT
Ensure the distribution of your safety policy by training your permanent, temporary or seasonal staff.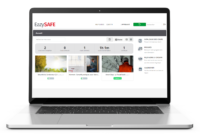 GLOBAL MONITORING
Simplify the management of your safety policy thanks to the numerous dashboards and training reports.