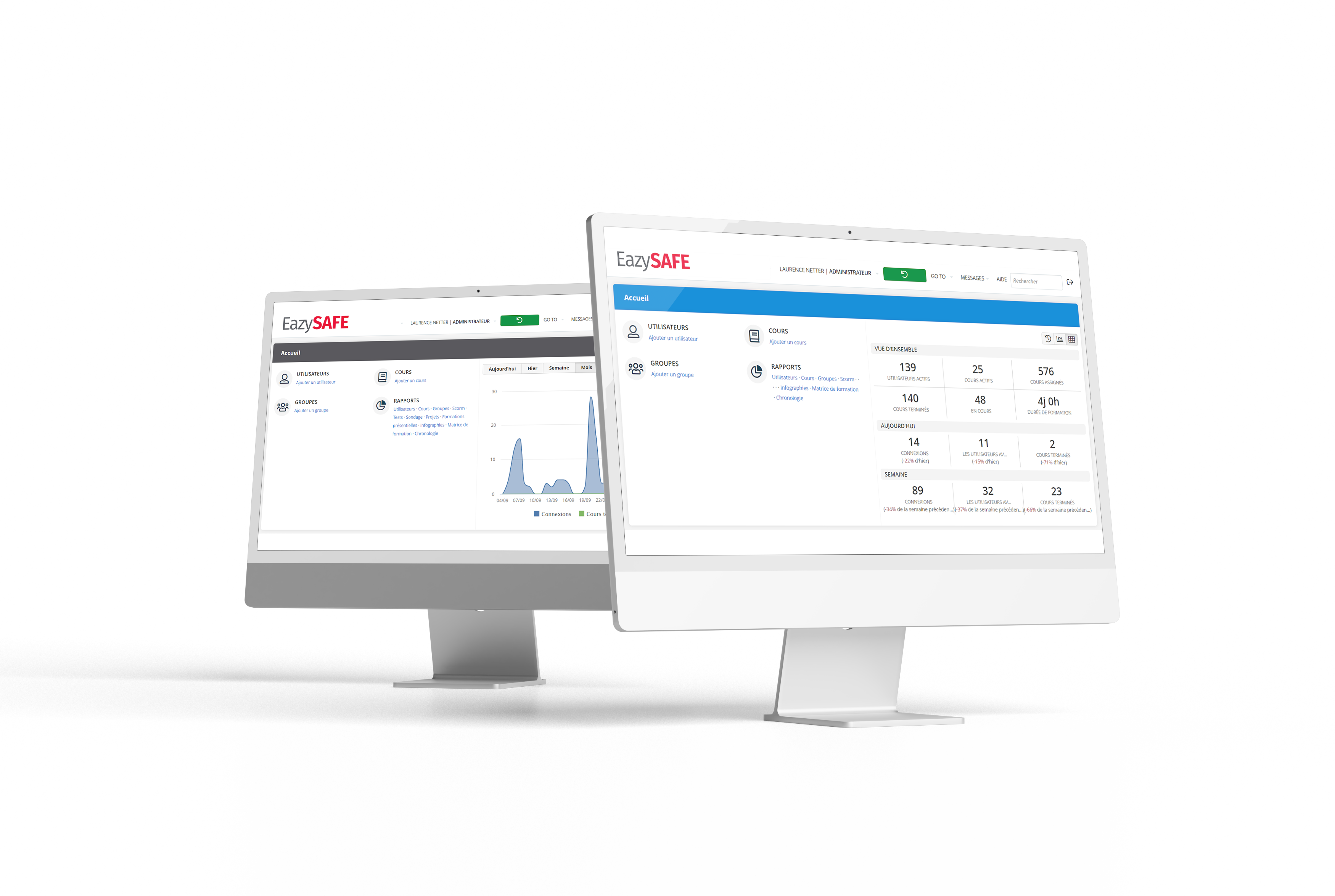 SAFETY TRAINING & EHS ONBOARDING PLATFORM
Discover our Health, Safety and Welness at Work training platform. Train your employees anywhere, at any time and spread an effective safety management policy.
EazySAFE
The benefits of our platform

E-learning courses allow you to train your employees and subcontractors even before they arrive on site.

Effectively involve your employees in all languages by disseminating a consistent security policy throughout all your sites.

The EazySAFE platform offers you constant monitoring through dashboards and training reports.
EASILY MANAGE YOUR HEALTH AND SAFETY POLICY
Manage the entire delivery of your health and safety policy from the EazySAFE platform. Add employees, assign training or get real-time monitoring from a single interface.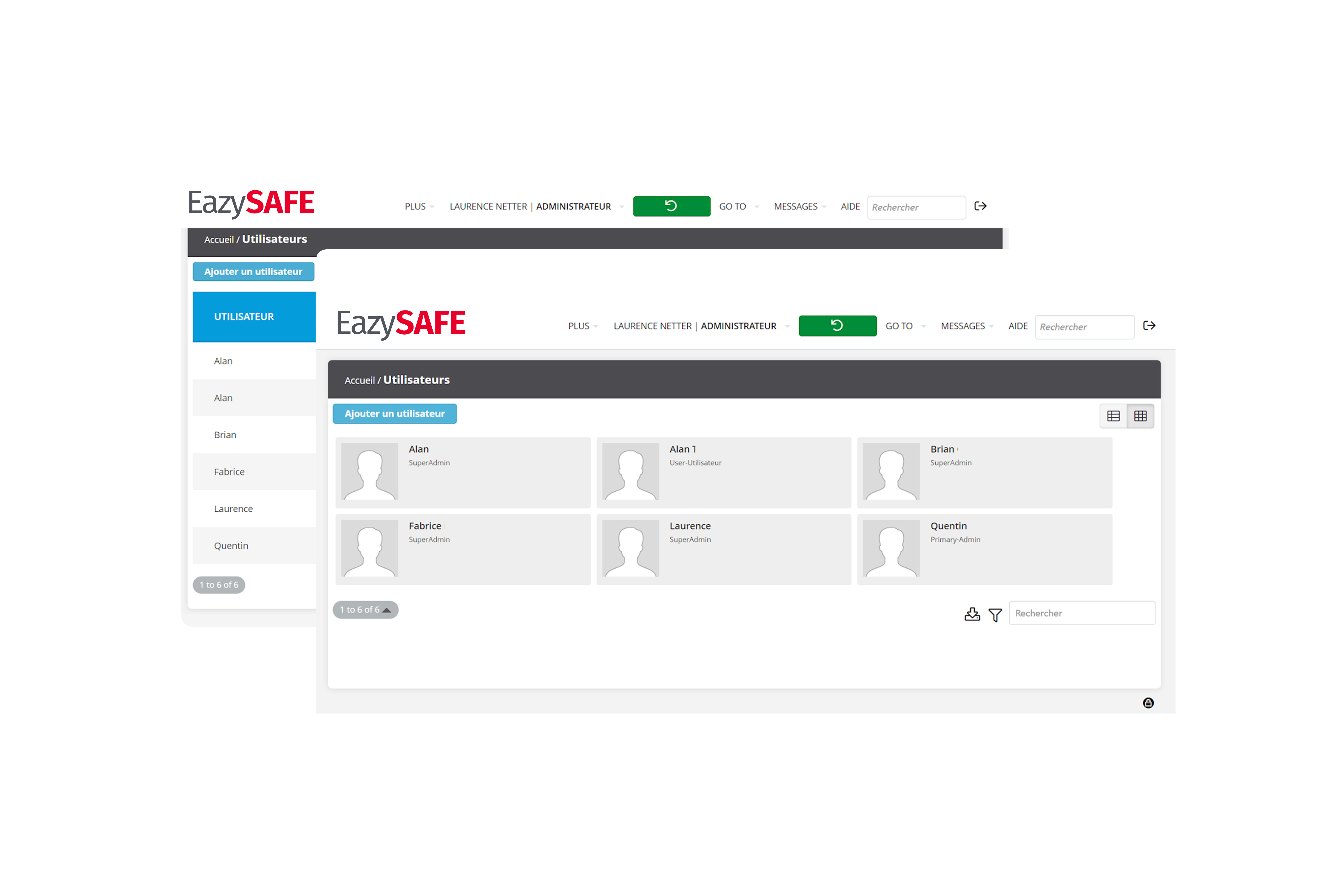 Get a global view of your health and safety policy through real-time dashboards and reporting.
With the EazySAFE solution, ensure that all your employees, contractors and visitors are aware of your health and safety policy, even before they arrive on site.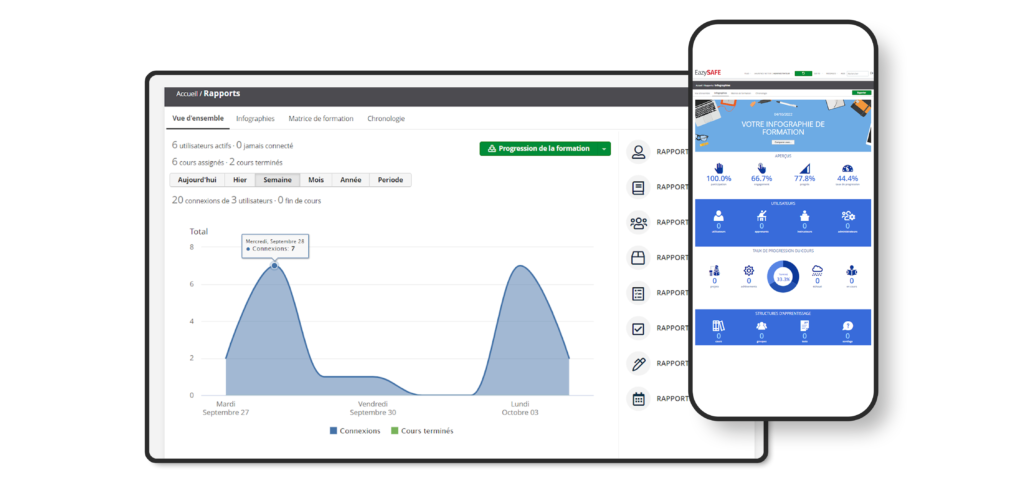 EazySAFE
Simply design your training path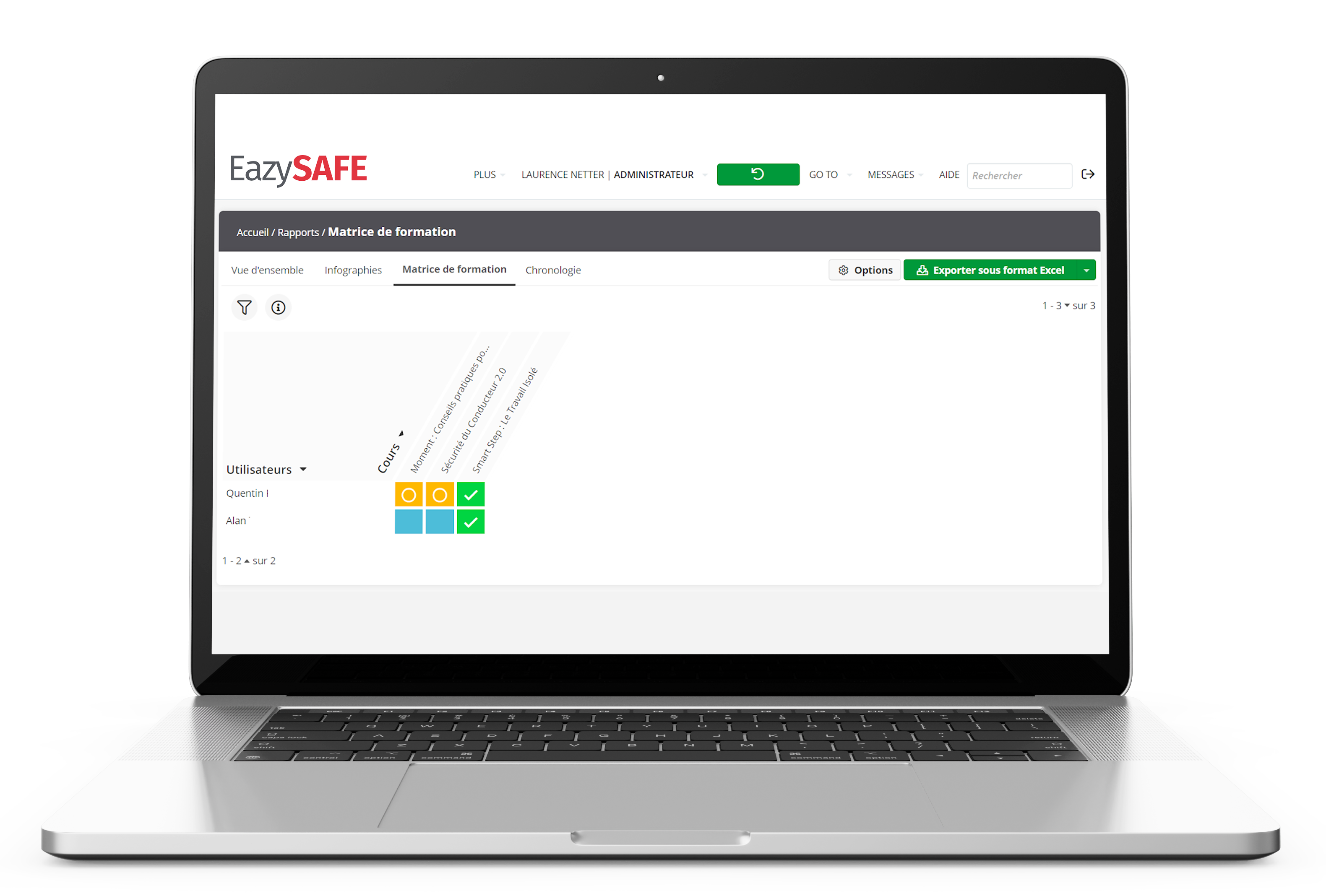 Customise our generic training courses and create safety training & hospitality adapted to your company and your needs.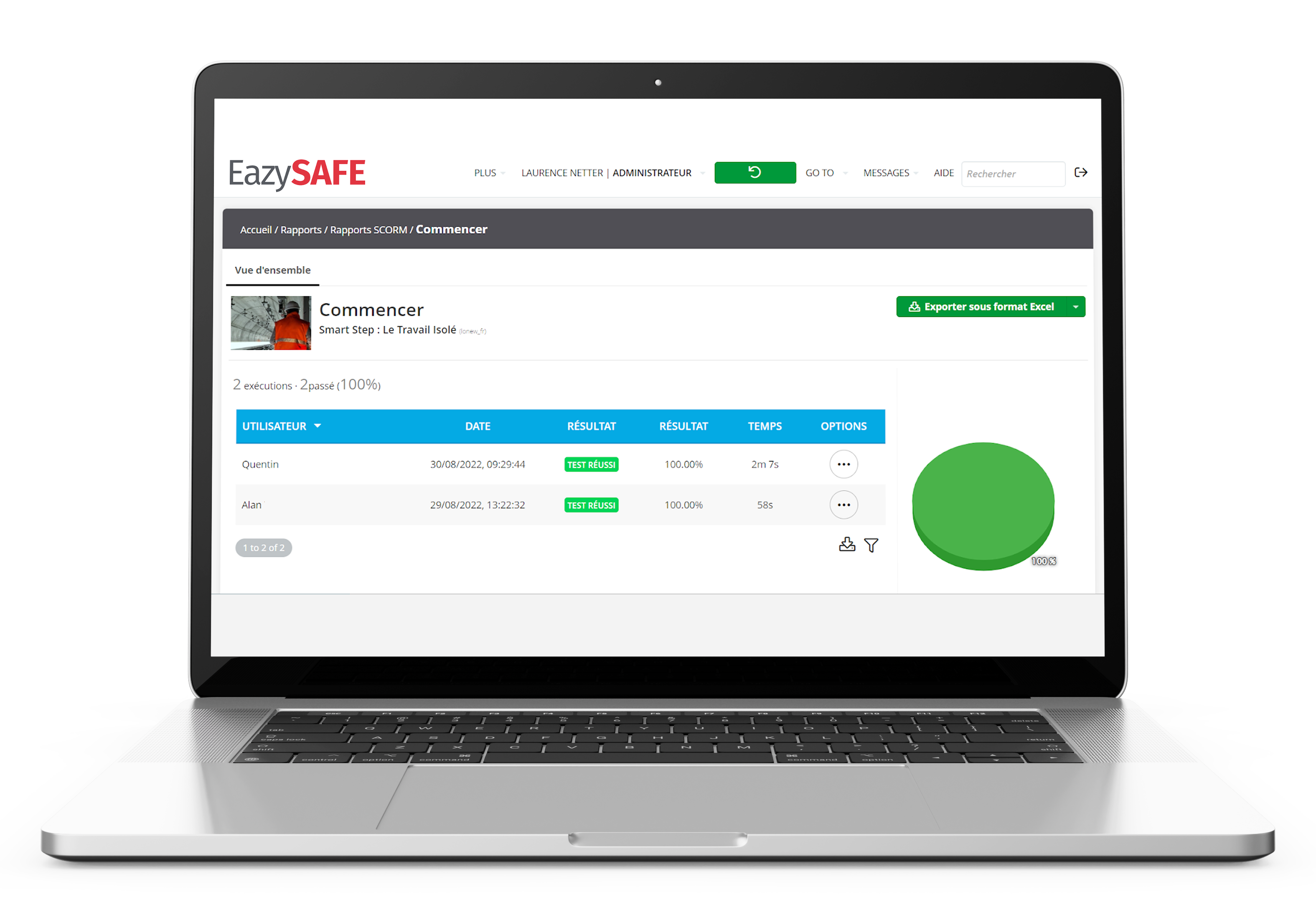 Follow the career path of your employees and optimise it thanks to the numerous reports and dashboards available on the platform.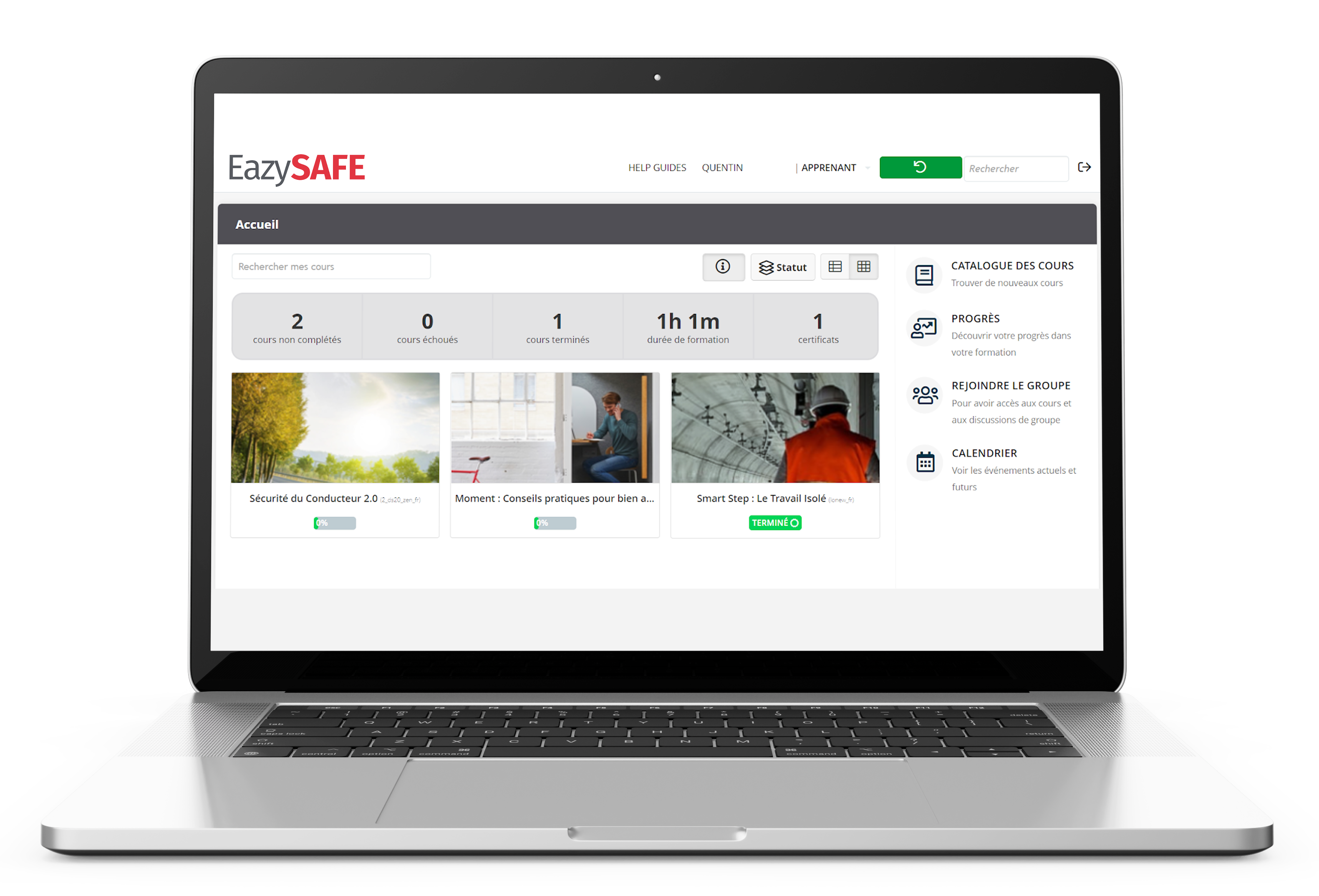 Offer a unique digital experience to your employees: training path, provisional calendar, certifications…
Trusted by hundreds of companies worldwide