Safety tips for working at height
Working at heights presents a unique set of challenges and hazards. In industries such as construction, maintenance, and utilities, where tasks are often performed several feet off the ground, the risk of serious accidents and injuries can be high. Understanding and effectively mitigating these risks are critical for maintaining a safe working environment.
What is Working at Height?
Work at height is defined as any work conducted in a place where a person could be injured if they fell, regardless of the height. This includes places above or below ground level. The law does not specify a minimum height requirement for working at height. This classification includes various work scenarios such as:
Working on Trestles: Tasks performed on elevated platforms or trestles.
Working on a Flat Roof: Maintenance and construction activities on flat roofs.
Erecting Falsework or Formwork: Setting up temporary structures for construction.
Working on a Ladder: Any task that involves using a ladder.
Working at Ground Level Adjacent to an Excavation: Work near excavations that can pose falling risks.
Working on Formwork within an Excavation: Activities within excavations that require caution.
Working Near or Adjacent to Fragile Materials: Tasks that involve proximity to fragile materials that could give way.
The classification may depend on the location of the work (roof, framework, footbridge, bridge, post, pylon, tree, etc.) or the use of certain equipment (ladders, scaffolding, work platforms, etc.). Falling is the most obvious safety hazard, but even a dropped tool or piece of equipment can cause severe injury.
The Legislation Related to Working at Height
The Safety, Health, and Welfare at Work Act 2005 in Ireland describes the responsibilities of all parties, including employers, self-employed individuals, and employees, concerning health and safety. The Work at Height Regulations, part of the Safety, Health and Welfare at Work (General Application) Regulations 2007 to 2020 – Part 4, specifically covers work at height and discusses various topics,
including:

Risk Assessment:
The importance of conducting risk assessments at the earliest stage to proactively propose risk-avoidance solutions.

Weather Conditions:
Taking into account weather conditions when planning work at height.

Equipment Selection:
Choosing and employing suitable work equipment for tasks at height.

Competency:
Ensuring that individuals engaged in work at height possess the necessary competence.

Inspection and Maintenance:
Regularly inspecting and maintaining equipment utilized for working at height.
According to the Health and Safety Authority (HSA), employers are obligated to ensure proper planning and organization of all work at height. This includes conducting thorough risk assessments for all tasks performed at height. Employers must also take responsibility for the selection and correct usage of appropriate work equipment. Ensuring that individuals working at height are competent and well-trained is crucial.
Moreover, employers must oversee the proper inspection and regular maintenance of equipment used for working at height to guarantee its reliability and safety. Additionally, they must implement measures to control risks associated with fragile surfaces to prevent accidents and injuries in such scenarios.
Safety Tips for Working at Height
Safety procedures for working at height are generally based on the following principles:
Assess the Risks Involved in Working at Height:
Risk assessment should be carried out as early as possible to propose solutions to avoid risks. The risk of falling from a height is mainly associated with various work scenarios, including walkways, cantilevered floors, raised platforms, shafts, hatches, openings, tanks, basins, reservoirs, roofs made of fragile materials, glazed areas, etc.
Optimize the Design of Workstations:
Employers must integrate collective protection measures into workstation design, regardless of whether it occurs before or after the planning phase. This involves the incorporation of protective equipment such as guardrails, nets, personal protective equipment (PPE), and harnesses.
Raise Awareness Among Employees Working at Height:
Employers have a duty to inform employees about occupational risks and preventive measures. They must provide comprehensive safety and workstation training, with a particular focus on tailored training for employees working at height under specific conditions.
Ensure Collective Protection Measures are Applied:
Continuous monitoring of employee training is essential to keep it up to date. Ensuring the correct and consistent use of safety equipment is crucial. Regular inspections are conducted to maintain and verify the working condition of protective equipment.
Working at height carries inherent risks, where even a minor mistake can escalate into a catastrophic event. Preventive measures stand as the primary defence against accidents in such environments. Train your workforce with essential safety practices through EazySAFE's platform. Reach out to our Environmental, Health, and Safety (EHS) consultants today for a demonstration, fortifying your commitment to a safer workplace for your employees.

Discover our Safety Training Platform
Train your employees anytime, anywhere with our environmental, health, safety and wellness training platform.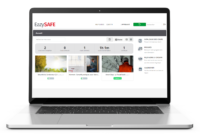 TAILORED TRAINING
Discover our safety training courses and ehs onboardings, which can be customised and offered in several languages.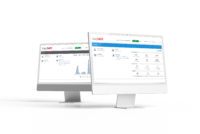 SAFETY MANAGEMENT
Ensure the distribution of your safety policy by training your permanent, temporary or seasonal staff.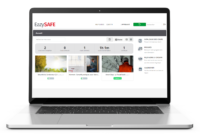 GLOBAL MONITORING
Simplify the management of your safety policy thanks to the numerous dashboards and training reports.