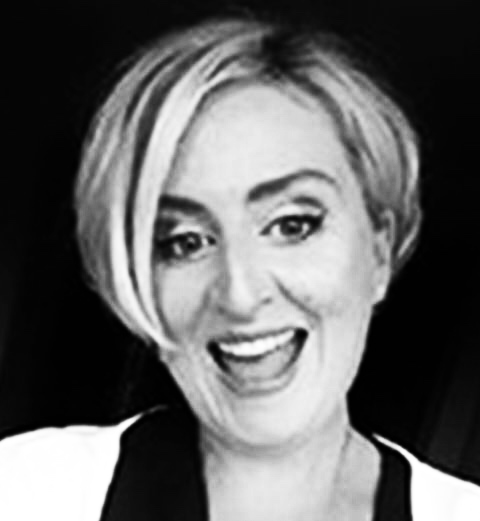 GEMMA COLLINS DOYLE
EHS Consultant
EazySAFE
We hear the term risk assessments bandied about all the time regarding health and safety. However, from my experience, many people are unaware of how important they are, what they are and how they really are the foundation of ensuring you are adhering to health and safety legislation and maintaining your health and safety management system.  

In simple terms, a risk assessment is a thorough examination of what, in a workplace, could cause harm, so that we can evaluate whether we have taken enough precautions or should do more to prevent harm.  

Risk assessment and risk management can still be considered a young concept, coming about between thirty and forty years ago. Looking back at this time period, we can find the first papers, journals and conferences covering the fundamentals of risk assessment.  

Of course, the field of risk management has developed considerably since then. New and more sophisticated analysis methods and techniques have been developed and are used in most workplaces. They have become the primary management tool in ensuring the health and safety of employees/visitors/contractors. It is also important to remember that that they are a legal requirement for employers.  
What is a Risk Assessment?  
The definition of a risk assessment is a systematic process of identifying hazards and evaluating any associated risks within a workplace and then putting in place reasonable control measures to eliminate or reduce them. 
When carrying out a risk assessment, it is important to define some keywords: 
An 

accident

 is '

an unplanned event that results in loss

'

 

A 

hazard

 is '

something that has the potential to cause harm'

 

A 

risk

 is '

the likelihood and the severity of a negative occurrence (injury, ill-health, damage, loss) resulting from a hazard.

'

 
The importance of Risk Assessment 
Why are risk assessments important?  
All employers regardless of the size of the business are required by law to carry out a risk assessment at their place of work and to keep a written record of that risk assessment.

 

 

They are a straightforward and structured tool to ensure risks are controlled in a suitable and documented way.

 

They identify health and safety hazards and evaluate the risks presented within the workplace

 

They evaluate the effectiveness and usefulness of current control measures

 
They ensure that additional controls are implemented whenever the remaining risks are medium or high

 

They help to prioritise resources if needed 

 

They will also help create awareness among employees. By getting them involved alongside management, it will ensure a greater understanding of the importance of risk assessments and how they will benefit them in the long term

 
Who should carry out Risk Assessments?
It is the responsibility of the employer (or self-employed person) to carry out the risk assessment or to employ someone who has the relevant knowledge, experience and skills to do so. 
Section 19 of the Safety, Health and Welfare at Work Act 2005 states that an employer must take reasonable steps for the effective planning, organisation, control, monitoring and review of the preventive and protective measures. So even if the task of risk management is delegated, it is ultimately the responsibility of the management within any business to ensure it is effectively completed. 
Employees should always be consulted and involved in any risk assessments that are carried out, they of course will have more knowledge and experience in the area that they work and can be a great help in putting preventative measures in place.  
When should a Risk Assessment be carried out?  
When a new task brings significant new hazards. 

 

If something happens to alert the employer to the presence of a hazard – for example, an accident/near miss or a usual volume of sickness, complaints of stress or an unusually high employee turnover. 

 

In response to changes to the level of risk to individual employees. 

Where a new piece of machinery/tools/equipment has been installed or new substances have been brought in

When a new working procedure has been brought in.

 

Where an employee is pregnant or breastfeeding and her work may involve a risk to her unborn child or to her. 

 
How to carry out a Risk Assessment
Here are five steps to carrying out risk assessments.  
Step 1 – Identify the potential hazards.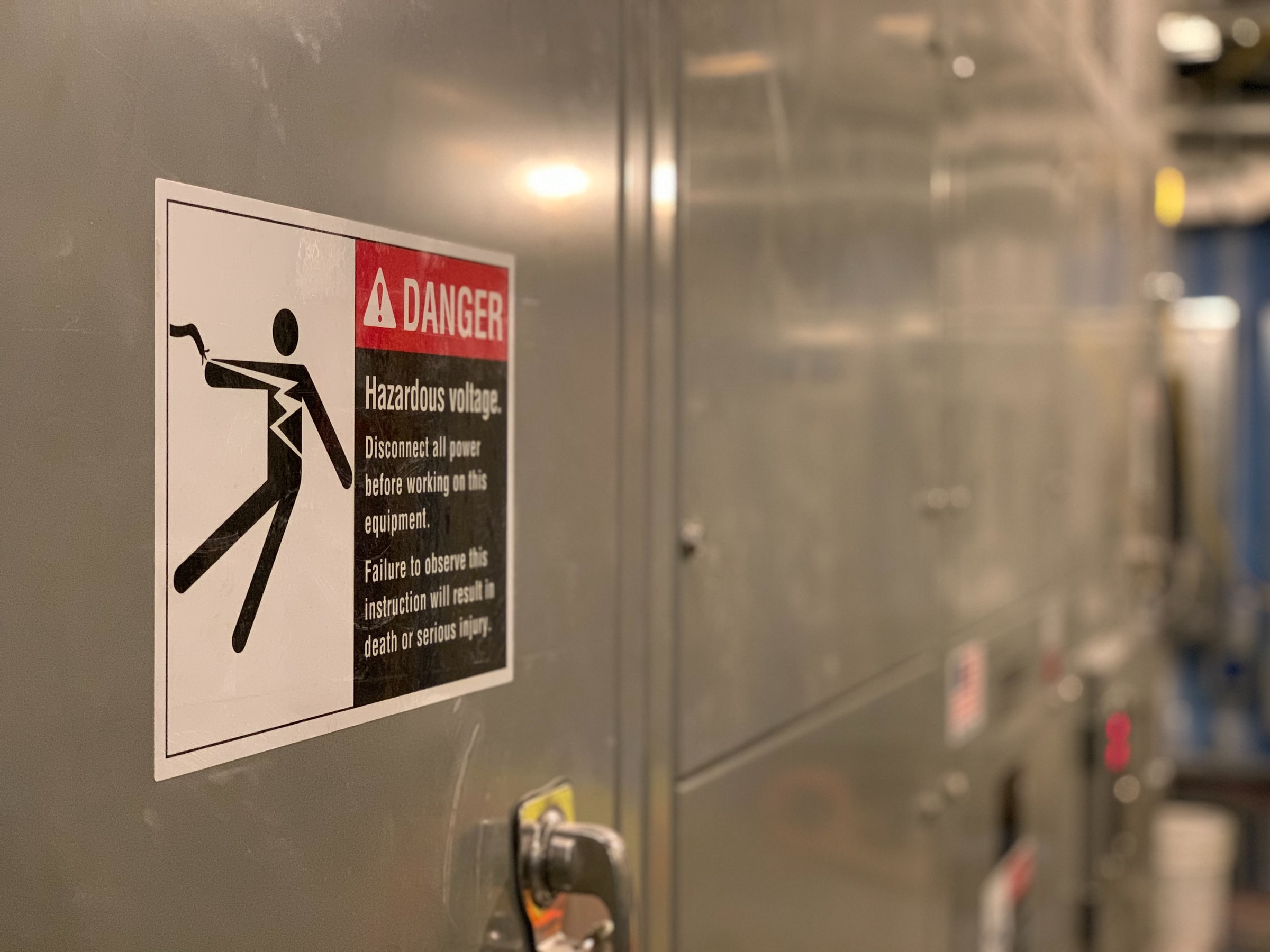 By identifying any potential hazards within the workplace that could cause harm to anyone who comes in contact with them, you will be taking the first important step of risk management. Some hazards may not always be that obvious, so it is important to follow these simple steps, so you can identify them:  
Observation – by doing a walk around of the workplace and inspecting what activities, tasks, substances, tools and equipment are being used, you will ensure you don't miss anything. 

 

Review past accidents near misses and ill-health records. They may help identify less obvious hazards.

 
Review and check data sheets, manufacturer's data sheets, instructions, information and guidance. 

Always consult with employees in the workplace, who are carrying out the activities or tasks. 

 

Risk assessments can be put into five different categories – physical, biological, chemical, ergonomic, and psychological

 
Step 2 – Who could be harmed?  
Now that you have identified the hazards, you must identify who could be harmed by them. It could be through direct contact or indirect contact. The three groups include:  
Employees

 

Contractors

 

Visitors

 

Members of the public

 
It is important to note that some hazards may present a higher risk to a certain group of people – young people, pregnant employees, new employees or lone workers.  
Step 3 – Determine the level of risk  
The next step is quantifying the risks. What can be done to minimise or control the risks from the hazards you have recorded.  Some risks will be high, e.g. working in a confined space. Others will be low as the harm will be less severe.  
Step 4 – Controlling the risk  
It is impossible to eliminate all the risks. However, putting controls in place will lower the risk and prevent the worst-case scenario from happening.  
Implement the controls and inform your employees. The control measures are the most significant part of the risk assessment process. 
The risk assessment process will help you prioritise the high-risk hazards first.  
Step 5 – Review your risk assessments   
The risk assessment is a working document and should be reviewed and updated as and when appropriate.  It is an important part of the risk assessment process but often overlooked. Employers think that once the initial risk assessments are carried out, they don't need to look at them again for a long time.  
Best practice would be that they are reviewed annually or/and if there is a change in the workplace/procedure or way of working.  
Don't let risk assessments overwhelm you! Get expert help if needed and make sure you involve your employees and put controls in place.  
For EHS Support, please get in touch.

Discover our Safety Training Platform
Train your employees anytime, anywhere with our environmental, health, safety and wellness training platform.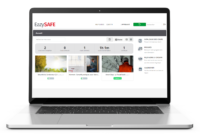 TAILORED TRAINING
Discover our safety training courses and ehs onboardings, which can be customised and offered in several languages.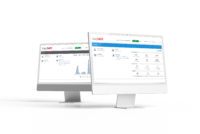 SAFETY MANAGEMENT
Ensure the distribution of your safety policy by training your permanent, temporary or seasonal staff.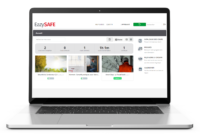 GLOBAL MONITORING
Simplify the management of your safety policy thanks to the numerous dashboards and training reports.