Contractor induction training
To communicate company procedures and standards applicable to all contractors who enter onto a company site.
Ideally, contractor induction training should be delivered to all contractors before they are permitted to enter a company site or begin their work. This ensures that contractors understand the important environmental, health & safety issues in the company. It emphasises the responsibility they have for ensuring their safety and the safety of others. It also draws attention to their responsibility for protecting the environment. Communicate company procedures and standards applicable to all contractors who enter your premises – explore the online contractor induction training course from EazySAFE.

Training Objectives:
At the end of this course, participants will be able to:
Outline their health and safety responsibilities whilst on site.
Understand company policies and procedures.
Describe how to work safely on site in order to avoid harm to themselves and their colleagues.
React correctly in the event of an emergency.

Training Benefits:
This contractor induction training tool will benefit your company in the following ways:
Delivering consistent training to all contractors in all regions.
Providing a simple, flexible and interactive training experience for contractors.
Standardising training for all contractors.
Managing training records and reducing administration overhead.
Structured CPD points can be gained from this programme. 1 Hour of learning = 1 CPD point.

Training Certification:
To qualify for an EazySAFE contractor induction training certificate, the learner must complete the course and score 80% in the assessment. Then the learner will get a link to a printable PDF certificate. The certificate will remain available for reprinting under the 'Course Progress' tab.

Features:
Mobile/Tablet Friendly
SCORM Compliant
Photographs & Illustrations
Content approved by: Phoenix Safety
Can be customised to suit your company
Continuing Professional Development (CPD) Points: 0.5
Contractor Induction Training Course Duration: 1/2 hour

Discover our Safety Training Platform
Train your employees anytime, anywhere with our environmental, health, safety and wellness training platform.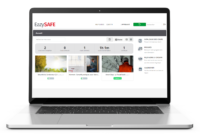 TAILORED TRAINING
Discover our safety training courses and ehs onboardings, which can be customised and offered in several languages.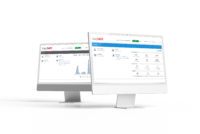 SAFETY MANAGEMENT
Ensure the distribution of your safety policy by training your permanent, temporary or seasonal staff.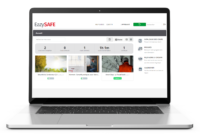 GLOBAL MONITORING
Simplify the management of your safety policy thanks to the numerous dashboards and training reports.