Working from Home? Wellness Tips for Remote Workers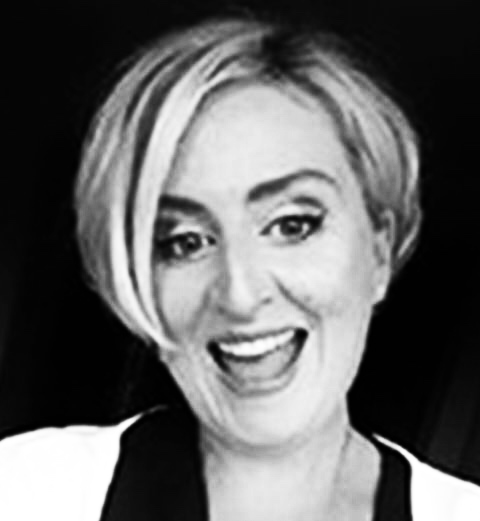 GEMMA COLLINS DOYLE
EHS Consultant
EazySAFE
We are living in an age where technology is advancing at an amazing speed. To see how far we have come even in the last twenty years, it's pretty impressive! If we examine how this has affected the area of work, we can see that these advances have made it possible for us to work remotely. In an age where work stress is growing and work-life balance is becoming harder and harder to achieve, the possibility of working from home has never been so inviting.
Working from home can conjure up different images in people's minds. For the employee, it could be the perfect situation, a calm day spent in the comfort of their own home, without the added stress of others creating interruptions. For the employer, it might be more of a nightmare situation, where they picture no work being done and their employees are sitting around all day watching TV and drinking coffee! Today we're looking at the challenges working from home can bring, both for the employer and the employee.
"There are so many software tools that can make working from home, so easy and if working in your PJ's or tracksuit pants makes you work better, then you can do that too!"
Can working from home benefit both parties?
Stanford professor Nicholas Bloom and his team attempted to answer this question back in 2013. His paper, titled "Does working from home work? Evidence from a Chinese Experiment" The research was carried out on a travel agency called CTrip, where call centre employees who volunteered were randomly assigned to work from home or in the office for nine months.
Bloom's findings were pretty interesting:
"Homeworking led to a 13% performance increase, of which 9% was from working more minutes per shift (fewer breaks and sick days) and 4% from more calls per minute (attributed to a quieter and more convenient working environment). Home workers also reported improved work satisfaction, and their attrition rate halved, but their promotion rate conditional on performance fell. Due to the success of the experiment, Ctrip rolled out the option to WFH to the whole firm and allowed the experimental employees to reselect between the home and office. Interestingly, over half of them switched, which led to the gains from WFH almost doubling to 22%. This highlights the benefits of learning and selection effects when adopting modern management practices like WFH"
Based on this, we know working from home can have huge benefits from a productivity point of view and for the employee's welfare. If managed correctly, working from home can make an employee's work-life balance much more achievable.
Tips on how to make working from home, work for you
Working from home can be great, on so many different levels. Not having to commute saves time and money, and can reduce your stress levels and make you happier. Being there for your family is an added bonus, no more early drops to childcare and being able to collect them from childcare earlier, will make all the difference for you and your children. There are so many software tools that can make working from home so easy and if working in your PJ's or tracksuit pants makes you work better, then you can do that too!
In saying all these, nothing comes without some challenges and working from home is no exception. How do you keep yourself focused all day, without thinking about that dishwasher that needs to be emptied or that pile of laundry lurking upstairs? What if a friend calls by in the middle of your working day?
Get planning: Write down a list of the daily tasks you need to complete.
Get dressed: Keep a regular routine and make it feel like you are going to work. Shower and dress every day. A home office should feel like a real office and getting dressed makes it feel that way!
Get outside: Getting out during the day have a positive impact on your productivity. Consider a lunchtime walk or maybe do an hour work in a local café or your library. Sometimes a change of scene can help break the deadlock in certain types of work.
Create a workspace: Working from the kitchen table is not going to cut it. Ergonomically and mentally – you need to separate your work and living space. If you can, have a separate room for working in. Make it comfortable and suited to your needs. Having a dedicated workspace that you enjoy being in can be the biggest benefit to you working from home. Make sure you set your desk up correctly to avoid any VDU related injuries. If you are an employer looking to promote working from home, make sure you provide the necessary training and equipment.
Have clear working hours: Just as you would in an office, be clear about what your working hours are and stick to them.
Set boundaries: Just because you are working from home, it doesn't mean you are available all the time for everyone. Don't let friends call by during your working hours, meet for lunch instead. Don't answer the door or your home landline during work hours, you will only get distracted.
In person meet ups: Arrange for person to person meet ups with your co-workers/team. This could be just going into the office once a week/month or an external team meeting/activity.
Use video chat: Whatever your choice be (Google hangout/Zoom/Skype etc) use video chat regularly. It's an excellent medium where you can chat one to one with someone or have your whole team on the call.
Embrace flexibility: One of my favourite things about working from home. If you find yourself stuck on something, you have the freedom to take a break, go for a walk or just getting out in the fresh air. It can really help with restarting your brain and will help you get back into the zone.
Check-in: It's important to check in with your manager and co-workers several times a day. Keep the lines of communication open so that they and you can stay connected.
Take clear breaks: For some, working from home makes them feel like they should be working every minute. Newsflash, you still deserve your breaks! It can be so easy to get distracted, that you avoid taking a breather. Don't let the guilt of you working in the same building that you sleep to prevent you from taking time to relax.
Isolation: This is important. Working from home can be isolating if you allow it. Interacting with others during the day is allowed, even if they are not your co-workers! You are human after all.
Working from home is going to become more and more common. With that in mind, it's important that employers and employees are ready for the challenges that it may pose.
With the rights tools, training, policies and support, it may just be one of the best things that happen in the world of employment!

Discover our Safety Training Platform
Train your employees anytime, anywhere with our environmental, health, safety and wellness training platform.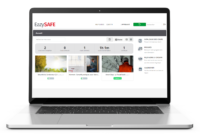 TAILORED TRAINING
Discover our safety training courses and ehs onboardings, which can be customised and offered in several languages.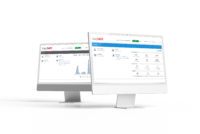 SAFETY MANAGEMENT
Ensure the distribution of your safety policy by training your permanent, temporary or seasonal staff.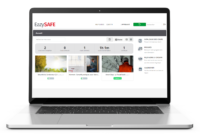 GLOBAL MONITORING
Simplify the management of your safety policy thanks to the numerous dashboards and training reports.