Wellness at Christmas
12 Days of Self-Care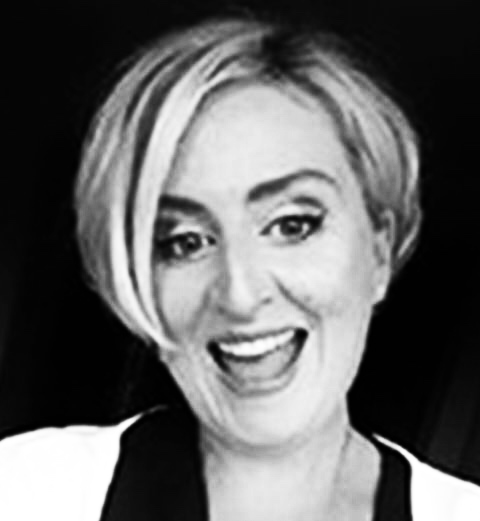 GEMMA COLLINS DOYLE
EHS Consultant
EazySAFE
Christmas 2020 will be a very different experience for many people across the world this year. Most of us have never experienced a year like this one and all we want to do is see our families and loved ones and spend time with them. However, due to travel restrictions and personal choices to stay put this year, you may find yourself celebrating differently, which may mean, not coming home for Christmas.
Self-Care
Maybe this year, the greatest gift you could give, is the gift of self-care…to yourself. Whilst your heart may be aching, because you cannot be at home or travel for Christmas, maybe, just maybe, this is the perfect opportunity to invest in you.
Overall, there are three ways to manage being away from home this Christmas. First, you can address your mental state and how it is contributing to your emotions. Second, you can find things to do at Christmas so that you feel less alone. Thirdly, you can plan ahead, so that you can make the most of the time you have to yourself. Let's take a look at some of the simple things you can do, to look after you this Christmas, look at it if you will, like an advent calendar of self-care!
12 days of Self Care and new habits to take you through to the new year:
Day 1
Morning routine – if you are off work, then you have no schedule, which is a good thing, but can be a bad thing too, if you have no plans made for the day ahead. Consider starting a morning routine, this could include morning meditation, writing in a gratitude journal, exercise and so on. Being winter, it's important you make the most out of the daylight hours and not spend most of them in bed! If every morning, you make a little time for yourself first thing, you can move throughout the day with more calmness and intention, even if its only for 5 or 10 minutes.
Day 2
Get outside – never has it been more important to get outside and get that Vitamin D into you! Even on a cloudy and cold day, you will feel the positive affects of being outdoors in nature, there is nothing more natural.
Day 3
Eat well – you may be away from home and all the familiar foods this year, but that does not mean you should be eating pizza every night! Try to make an effort to try new hearty, healthy recipes. Maybe you could even get the recipe for some of your favourite Christmas food, like your Mother's apple tart or your Granny's famous stew! Nothing reminds us more of home than our favourite home cooked foods. Either way, its important you eat right to keep well and boost your immune system.
Day 4
Take a nap – yes! If you have not been lazing around in bed all morning, you most definitely deserve a 20 minute nap in the afternoon! It will give your brain and body a chance to recharge.
Day 5
Read – Yes, an actual book! Turn off your digital devices, get cosy on the couch with your favourite blanket and loose yourself in another world and shut off the outside world.
Day 6
Write – with the year that we have had and the emotions you may be feeling now, writing may be a great release. Much of what runs through our busy minds never gets to be said out loud. So, instead, write it down. Write down how you are feeling, what is making you happy, what is making you sad, angry, or frustrated. Putting it down on paper helps clear it from your head and it's almost like a release. You can always discard it later, after all it's for your eyes only.
Day 7
Get creative – everyone has a creative streak; you just have to find what it is. What crafts/hobbies did you love when you were in school? Was it art/photography/crafting? If you need materials, buy them before the Christmas holidays and set up an area of your home where you can work on your new project! Being creative is a great stress reducer and it gets other parts of the brain working. It's good to express yourself!
Day 8
Treat yourself – pick up a coffee in your favourite café, buy yourself something nice, plan a movie marathon and remember, no guilt, these are your Christmas holidays and it's all about you this year!
Day 9
Spend time with loved ones – yes, I know, you have had your fill of video calls for the year 2020, but you still want to connect with family and friends that you won't see this Christmas. You may not want to bother, but you will be sorry if you don't. How about arranging something fun, like a family quiz or Christmas jumper call, whatever brings the cheer!
Day 10
Connect with others – even if you are away from home this year, be sure to connect to your social circle where you live, many of them may be in the same boat. Make sure to reach out and organise a socially distanced meet up such as a walk or a hike. Support from people in the same situation, is gold dust.
Day 11
Unplug – give the internet and social media a break. Do you know that hyper-connectivity can affect your everyday life? Try to remember the last conversation/thought you had that was not interrupted by a beep or some kind of notification. All you have to do is look around when you are out and see what percentage of people are looking at a screen. Choose to be in the moment, turn off notifications and put your phone in the other room.
Day 12
Congratulations – You made it to Christmas! This may not be the Christmas you wanted, but if you take the time to invest in you, then you have laid a great foundation for yourself in 2021. Time to relax and be proud of getting through this year.
If you are feeling very down about being away for Christmas, then please reach out for help. Call a friend, family member or even a helpline. Even if you are physically separated from people this year, you should never feel like you are alone. There are always people who would love to hear from you, you just need to take this first step and reach out.

Discover our Safety Training Platform
Train your employees anytime, anywhere with our environmental, health, safety and wellness training platform.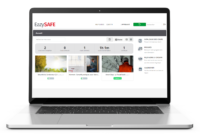 TAILORED TRAINING
Discover our safety training courses and ehs onboardings, which can be customised and offered in several languages.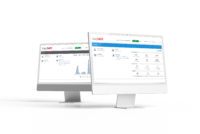 SAFETY MANAGEMENT
Ensure the distribution of your safety policy by training your permanent, temporary or seasonal staff.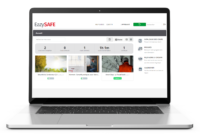 GLOBAL MONITORING
Simplify the management of your safety policy thanks to the numerous dashboards and training reports.