Staying Connected During the Pandemic.
Why Our Close Relationships Are More Important Than Ever.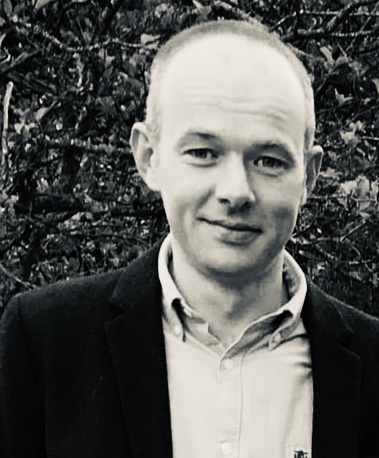 ALAN WHITE
Wellness Consultant
EazySAFE
The practical challenges of the COVID-19 crises has completely transformed how we live and work. Whether working remotely from home or back in the workplace, how we conduct our day to day business has radically changed bringing with it many difficulties, one of which is our ability to stay connected with one another.

Our workplaces are not only a place of business, but also a network of both professional and supportive relationships. We have colleagues at work, however we also have friends. These relationships are key to our wellbeing along with our close personal relationships and provide a vital source of support. So, as we head into what could be a difficult winter, it's important to prioritise connection with those who are most important to us.

Much of the language we are hearing in the media everyday such as, social distance, isolation and quarantine are contrary to our human nature. We are social creatures and the positive relationships in our lives are a key factor in our overall sense of wellbeing. However when our physical safety is threatened, our friendships distanced and our sense of freedom and personal choice in our everyday lives restricted, our wellbeing will inevitably suffer.

Our organisations can play a key role in promoting connection between employees. There are seven key things that we can all do to maintain the connection with others that we need whether in our personal and professional lives. These can be easily remembered through the acronym CONNECT.
C- Connect with isolated family, friends and colleagues.
When we feel stressed or isolated ourselves we can easily forget that there might be others in a similar situation. Distressed feelings can make us focus inwards on ourselves. Reaching out to someone who may need support is a great way of both maintaining connection and doing good for others, which has a positive effect on our own wellbeing.
O – Open an honest conversation with your close network.
Many of us feel reluctant to reach out to others for help, even if that help is a simple chat over the phone to help us feel more connected. It can be difficult to admit to ourselves that we are lonely and even more difficult to trust someone else to admit this to. However trusting a close friend or colleague and opening an honest conversation about how you are feeling can improve the quality of the relationship. When we feel trusted, we trust back and will share more about how we are feeling. This can create a more mutually supportive relationship that benefits both people involved.
N – Notice, feelings of loneliness in yourself.
We often tend to suppress difficult emotions. We tend to try to distract ourselves in any way we can. Scrolling mindlessly through our social media, eating more than usual or drinking more, are just some of the ways we do this. However acknowledging and allowing ourselves to feel difficult emotions have positive effects on our wellbeing. The first thing is that acknowledging and naming difficult emotions reduce the power they have over us. When we face something that is troubling us rather than trying to ignore or suppress a problem we begin to feel better about the situation.
The second thing is, if we identify what problem we are actually experiencing we are more likely to take action to help ourselves. It's important to remember that behind every negative behaviour, (overeating, drinking more etc.), is a difficult feeling, (loneliness, fear, uncertainty), and behind every difficult feeling, is an unmet need (Connection with others).
N – Notice changes in others behaviour and reach out.
Now more than ever it's important to support each other. The people around us often give us clues that they are having a difficult time without explicitly saying so. If you notice changes in someone's behaviour it's important to reach out. Checking in with someone can make a huge difference to them and lets them know that you are thinking of them. What might seem trivial to you might make someone else's day.
E – Empathy towards those feeling disconnected.
We are all living in unique circumstances. For many of us living in busy households we might crave a few minutes alone away from everyone and everything. Others might be having a very different experience. They might have limited contact with family friends and colleagues. It can be challenging to relate to someone else's experience at times, especially when we might feel overwhelmed ourselves. However empathising with others, especially those who are feeling disconnected from their social circles, will allow us to support that person and also draw our attention to the positive things we have in our own lives.
C – Create opportunities for safe social contact.
Living within the current restrictions can be challenging. During the summer months it was easier to meet up with people safely outdoors. Coming into the winter months it will become more challenging for all of us. Taking the time to create opportunities for social contact will be extremely important over the coming weeks and months although we need to limit our contacts, it's vital we prioritise a small group of people who need us and who we need in our lives.
T – Take time for self–care.
As the saying goes, we can't pour from an empty cup!  When living through difficult and challenging times where we are being saturated with negativity from the media, we need to prioritise taking time out for ourselves. Self–care looks different for everyone, so whether its exercise, reading, writing or a favourite hobby, taking the time to rest and recharge is key to maintaining our sense of balance and wellbeing.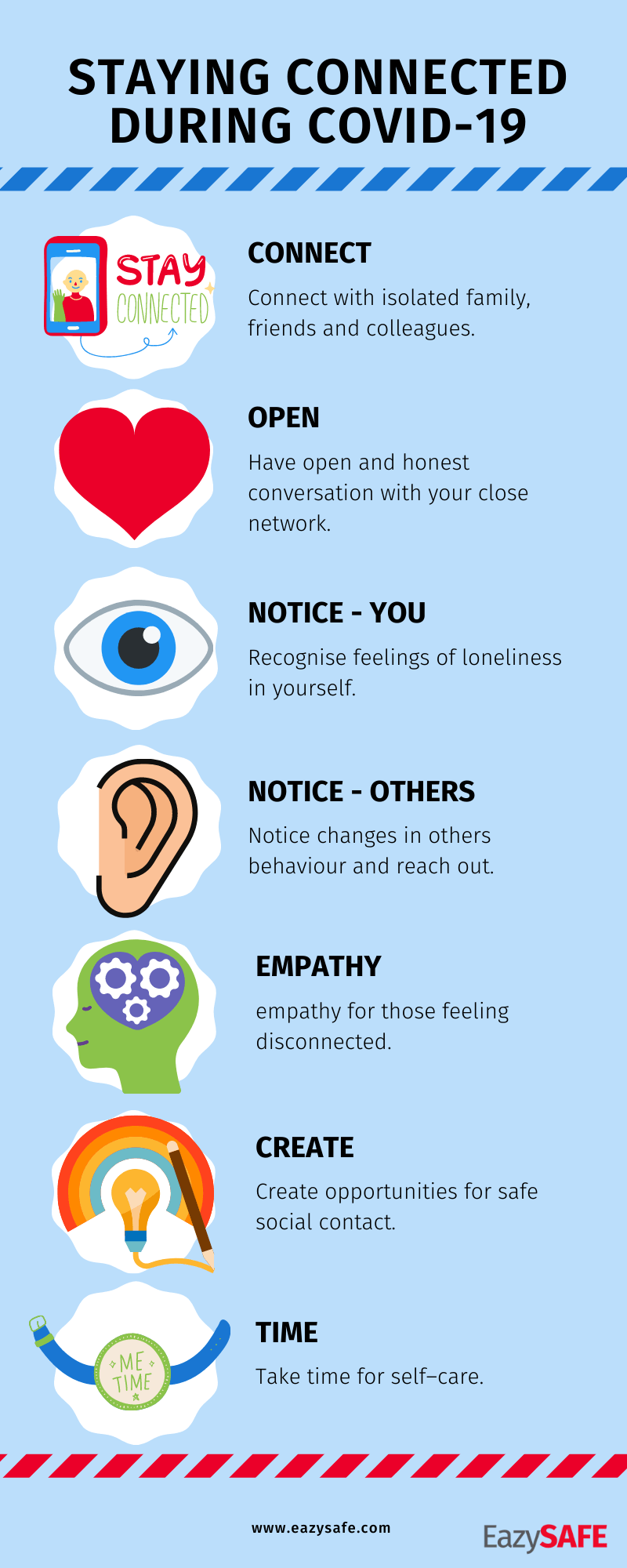 Discover our Safety Training Platform
Train your employees anytime, anywhere with our environmental, health, safety and wellness training platform.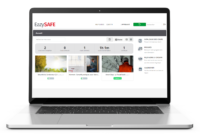 TAILORED TRAINING
Discover our safety training courses and ehs onboardings, which can be customised and offered in several languages.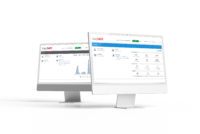 SAFETY MANAGEMENT
Ensure the distribution of your safety policy by training your permanent, temporary or seasonal staff.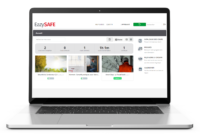 GLOBAL MONITORING
Simplify the management of your safety policy thanks to the numerous dashboards and training reports.