Returning to Work Safely Following the Pandemic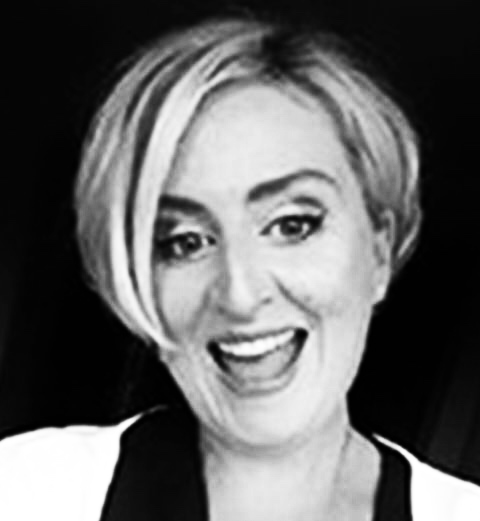 GEMMA COLLINS DOYLE EHS Consultant
The last few months have been extremely challenging for everyone, especially businesses. Over the next few days, all other non-essential businesses will begin opening their doors. While some cannot wait and are excited about welcoming their customers back in, there is also an air of trepidation and nervousness. So much effort and money has been spent to ensure each workplace and business are a safe place for employees and customers. While all these businesses are starting to open, other employees who can work from home are asked to still do this for the foreseeable future.
In Ireland, the government created a roadmap, which the country has been following for the last few weeks. In addition to this, they have also issued guidelines for workplaces on reopening safely. Businesses and employees will need to follow detailed safety protocols.
The guidelines can be found in a document that was published by the HSA, the HSE, the Department of Health and the Department of Business, Enterprise and Innovation. To ensure compliance with these guidelines the Health and Safety Authority (HSA) will carry out workplace inspections and provide guidance for employers.
If they find non-compliance, they will have the power to shut down the workplace.

Employers:
As an employer, you must have the following in place, before you open:
• Appoint at least one clearly identifiable lead employee representative charged with ensuring that Covid-19 measures are strictly adhered to, in their place of work. This employee must receive the correct training and have a structured framework to follow within the organisation to be effective in preventing the spread of the virus.
• Consult with employees and safety representatives on safety measures that may need to be implemented.
• Provide Covid-19 induction training for all employees returning to work
• Review/update business and safety plans. Create a COVID-19 response plan and update the company health and safety statement (including the risk assessments). Include how to deal with a suspected case of COVID-19 in the safety plans and appoint a dedicated manager in charge of dealing with suspected cases.
• Create a log of any group work to help with contact tracing.
• Create or update policies and procedures for fast identification and isolation of employees who develop symptoms of Covid-19
• Create, consult, communicate and implements workplace changes or policies with employees to include a response place to cope with a suspected case of Covid-19 in the workplace and what actions must be take if an employee displays symptoms during work hours.
• Implement a return to work form for employees to complete at least three days before return to work. Consider any controls identified in the risk assessment such as social distancing, physical barriers, staggered breaks and temperature testing in line with the advice from public health communities are depending on businesses to implement all of these guidelines and take the return to work seriously so that we can keep the virus at bay.
A safe and healthy workplace:
• Proper hygiene facilities must be in place. Reminders of good handwashing practices should be posted throughout the workplace.
• The workplace should have adequate ventilation.
• Bins should be emptied regularly.
• Advice and reminders on good respiratory practice should be provided throughout the workplace.
• Physical distancing must be put in place across all work activities. This should be in line with the 2 metre rules. Where this is not possible, physical barriers should be put in place. No sharing of cups, pens or work tools.
• Maintain a log of any group work to help with potential contact tracing.
• A regular cleaning regime should be put in place.
• Hand sanitisers must be provided for employees, visitors/customers.
• Personal Protective Equipment (PPE) must be provided where there is an identified exposure risk.
There is more detailed information for employers and employees on the following websites – www.hsa.ie, www.hse.ie www.citizensinformation.ie
Mental Health and Wellbeing:
While it is paramount that all the above recommendations and guidelines are adhered to, it is particularly important for everyone to remember to consider mental health. The last few months have been a rollercoaster for everyone, no one has been able to escape the impact of the virus.
Coming to back to this new "normality" will be difficult for many. For employees, customers and even the employers themselves. These new ways of working will take time to get used to and for some, it will cause anxiety, stress, and worry.
The key is to acknowledge this, have patience and be kind!
If you as a company have an Employee Assistance Program (EAP) remind employees to use it if needed.
You can also direct them to the following services:
Check in with your employees, your co-workers and clients.
Make sure that we keep up the famous friendly way of doing business in Ireland. We may not be able to shake hands etc. right now, but a smile can go a long way!