Looking after Employee Health and Wellbeing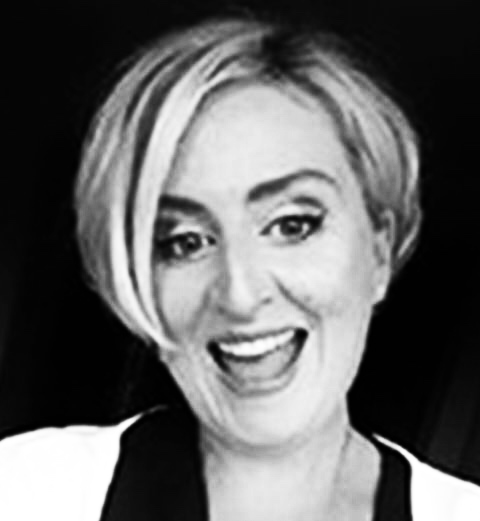 GEMMA COLLINS DOYLE
EHS Consultant
EazySAFE
Now more than ever, we need to be taking care of ourselves. We work long hours, our jobs are demanding, family life and home life are being juggled, there is commuter stress, financial pressures, the list goes on. Life can be hard sometimes, but it can also be great! We need the tools and the right environment and we need to know that our employer is on our side, when it comes to our health and wellbeing.

As a company, you have a responsibility to look after employee health and wellbeing. The benefits are tenfold, for the company and for your employee. It's a win-win situation and doesn't it feel good when you know you have had a positive effect on someone? "7 in 10 employees are likely to stay longer with employers interested in their wellbeing"
Why is Employee Health and Wellbeing so important to an Employer?
Did you know :
7 in 10 employees are likely to stay longer with employers interested in their wellbeing.
1 in 2 employees would consider leaving employers who don't support wellbeing [1].
The importance of employee health and wellbeing is critical to staff retention and productivity levels. The savvy employee is now looking at a company's health and wellbeing programme as must have, before accepting a job offer.
Today, in the world of employment, employee health and wellbeing is a key area to some of the world's most successful and innovative organisations. For these companies, employee health and wellbeing isn't just something they talk about; they invest great time, energy and resources into creating workplaces that embrace wellness and consider it a vital part of business strategy.
The reason being, is that scientific studies have shown that the cost of not having a workplace wellness program is greater than the cost of implementing one. By the time you factor in high turnover rates, employee absenteeism and presenteeism and general employee morale and energy levels, not having a workplace wellness program can be very costly.
But how does an organisation go about implementing a successful wellness program? And what exactly do you have to do to keep it in place? Take a look at the suggestions below:
#1 – Have a well-established workplace wellness program in place
In order for a workplace wellness program to be a success, a company must make sure that the benefits are available at all times, this includes when the program is launched and every day thereafter. The best way to ensure this is to regularly review the usage of initiatives and confirm that they are being used the way they are intended. Also, seeking input from the employees about what they value and don't value will help ensure you are only investing in the worthwhile ones.
#2 – Genuine commitment from the company on employee health and wellbeing
As mentioned earlier, many companies have a wellbeing policy in writing, but only pay it lip service and there is no real commitment visible to the employee. Employers must find ways that they can show their commitment to enhancing their employee's health and wellbeing. Consider training team leaders, senior management within the organisation to create an atmosphere of support and transparency when dealing with this area.
#3 – Understand the financial benefits
Most companies understand that they must invest in workplace health and wellbeing, but they are probably unaware of the cost savings that comes along with a healthy, happy workforce! Mismanaging your health and wellbeing program will cost you more than what you will invest in the program.
#4 – Keep the employee front of mind
It's important for the company to remember the needs of the individual. Having a program in place is not enough to ensure that every employee is feeling supported. Encourage one to one contact between team leaders, team members and senior management. Keep up to date on how individuals are doing in their work life and their home life. Having this contact will give managers the chance to adapt their organisation's wellness initiatives and working environment if needed.
#5 – Workplace wellbeing program must be owned by everyone
It's very easy to leave this whole area to the HR department, but in reality, senior managers must be seen as the champions of the program. It is important that they talk about the program with others and how they have benefited etc. Also, employees should be given the chance to help drive the program by giving them the opportunity to brainstorm with suggestions or creating a group where employees can discuss their experiences and ideas about how to improve the program.
#6 – Promote the workplace wellbeing program during recruitment
Employers should remember to include their workplace wellbeing program when they are recruiting. Companies who do this will make themselves stand out from the crowd and ensure that they are attracting a higher end candidate.
Some wellbeing program ideas to get you started!
Healthy eating promotion
Employee Assistance Program (EAP)
Lunchtime yoga!
Annual health and wellbeing day
Consider offering remote working to some employees, if possible
Carry out ergonomic assessments
Promote lunchtime walks and runs
Health screening
Nutrition talks
Mental health talks
Employee health and wellbeing is a hot topic right now and will be for the foreseeable future. Until it becomes second nature to us in the workplace, then it will continue to demand our attention and rightly so. Don't put off establishing your program, start working on it today!
[1] Employee Absenteeism: A Guide to Managing Absence, 2011; Ibec

Discover our Safety Training Platform
Train your employees anytime, anywhere with our environmental, health, safety and wellness training platform.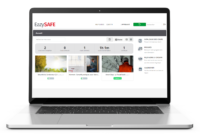 TAILORED TRAINING
Discover our safety training courses and ehs onboardings, which can be customised and offered in several languages.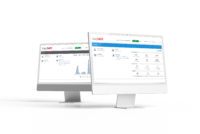 SAFETY MANAGEMENT
Ensure the distribution of your safety policy by training your permanent, temporary or seasonal staff.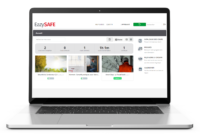 GLOBAL MONITORING
Simplify the management of your safety policy thanks to the numerous dashboards and training reports.