Finding The Motivation to Change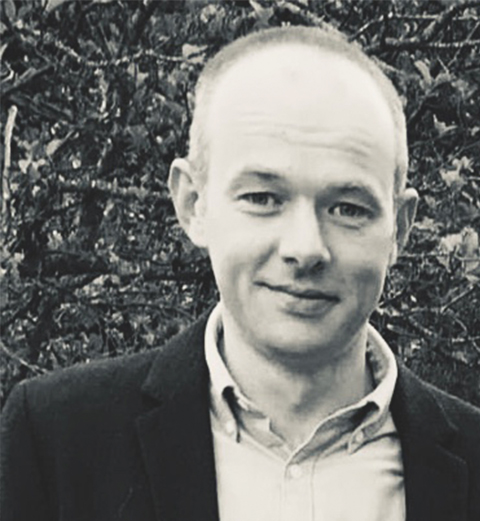 ALAN WHITE
Wellness Consultant
EazySAFE
January is traditionally a time of resolutions. Declarations of change that will turn our lives in fantastic new directions. The inertia of Christmas indulgence makes us feel that we are not achieving enough and we decide that in the New Year it's time to change.

As 2020 begins, we look at what motivation it takes to actually change and improve your physical and mental wellbeing in the year to come.

"The greatest discovery of all time is that a person can change his future by merely changing his attitude" – OPRAH WINFREY
Lose weight, get fit, quit smoking, drinking or get a promotion are just some of the annual wishes that we focus on. We have all experienced the hopeful feeling of making big changes in the New Year. Highly motivated, many of us tackle our resolutions head on, only to let them slip a few weeks into January. An easy example is gym memberships. Gym memberships spike in January but have fallen off by February.
Why? Because by trying to change too much about ourselves too quickly it becomes overwhelming and we ultimately fail. Changing habits that we have developed over the course of years need to be overcome slowly and over a relatively long period of time. Change doesn't happen overnight.
Many of us experience stagnation in our careers and begin to feel like we are going through the motions every day in work. This can happen when we fall into a routine doing the same tasks day in day out, or when our work is no longer challenging us.  There may be many areas of our lives where we feel like we need to change, however it's important that when we do decide to make changes we don't take on too much at once. Feeling overwhelmed destroys motivation, so making any change either personally or professionally needs to be incremental. (Read more on feeling safe, seen and supported in the workplace if you are feeling overwhelmed here.)
Let's take a look at the main elements in helping to motivate change:
Take Action
Celebrate Success
Value Effort over Results
Planning
Take Action
Ideally when we take on a new challenge in life we begin by being motivated to take action to make the changes we need. In reality, when we realise the amount of work change takes it can be difficult to feel motivated. Whether you are a manager looking to change operational aspects of the business or an employee aiming to further your career, the key to attaining and maintaining momentum is in taking action. Making progress towards our goals, no matter how small, will motivate us to continue and persevere.
Celebrate Success 
To be successful in anything there will inevitably be successes and setbacks along the way.to stay motivated it is important to celebrate the small successes along the way. Our personal wellbeing is linked to achievement and when we feel we are making progress in our lives we develop our sense of self belief. By taking the time to acknowledge progress, we instil a sense of hope in ourselves and we believe that we are capable. It's also important to remember that progress is often exponential. The more progress we make, the quicker we will progress in the future.
Value Effort Over Results
Most of us work in results focused environments. I know I'm stating the obvious here but only valuing the results you achieve can result in your motivation decreasing. As well as outcomes it's important to reflect and value the effort you are making in achieving your goals. This is especially important at a time when you may not be seeing the results you wanted or expected. In this scenario reflecting realistically (not critically) on what you could do differently in the future, while acknowledging the effort you have made will increase your chances of maintaining motivation.
Planning
To achieve any goal in life it's important to plan for success. When we resolve to make a change in our lives we create a strong picture in our minds of how things will be when we achieve our goal. This can be motivating but also overwhelming when we reflect on where we are now as opposed to where we want to be. That's why breaking our goals down into more manageable targets over a period of time will help to maintain progress.
This is also a time where we need to take care of ourselves too. Too often we can become consumed by our goals, remember it is important during times of potential stress to maintain our physical and mental wellbeing. Exercising, staying in contact with family and friends and making time for fun are all very important.
Whatever change you have resolved to make this year, rather than wish you luck, I wish you success, because by taking any action at all, you have achieved something!
For more advice on creating cultures where wellness of workers is at the forefront, please get in touch.
Download our free Workplace Stress Poster here!

Discover our Safety Training Platform
Train your employees anytime, anywhere with our environmental, health, safety and wellness training platform.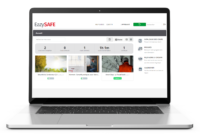 TAILORED TRAINING
Discover our safety training courses and ehs onboardings, which can be customised and offered in several languages.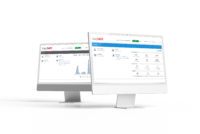 SAFETY MANAGEMENT
Ensure the distribution of your safety policy by training your permanent, temporary or seasonal staff.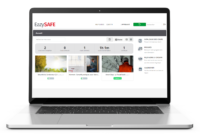 GLOBAL MONITORING
Simplify the management of your safety policy thanks to the numerous dashboards and training reports.