Making the Workplace More Family-Friendly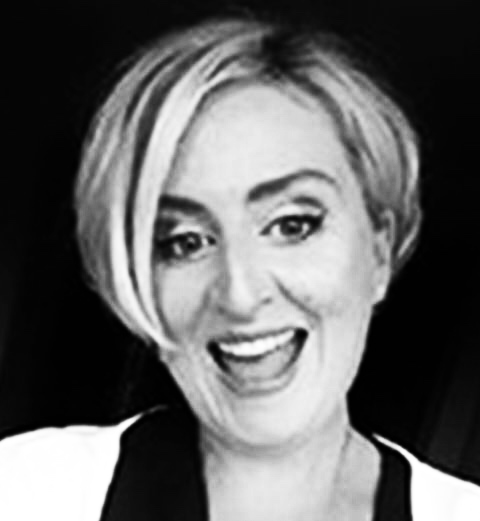 GEMMA COLLINS DOYLE
EHS Consultant
EazySAFE
The important of a family friendly workplace begins before an employee becomes a parent! With the busy world that we live in, it's possible that family life suffers. This is for sure, not the way nature intended. The early years of a child's life are critical to their development. It is also the only time in their life where they will grow and develop at an astounding rate, never to be repeated!

With all of this development and growing, they need all the love, support, care and nurturing that they can get and a parent will more than likely be the person to give this to them. Unfortunately though, with long working hours, many parents miss out on significant periods of time during the early years of their child's life. They have no option.

Family Friendly company policies will play a big part in helping your employees manage the early years of family life in a positive and supportive way. Things like paid parental leave, flexitime and other policies can help hugely when juggling the everyday challenges of working and being a parent.
The Struggle is Real:
Imagine you are prepping for big presentation in your workplace, your colleagues are depending on you to deliver this, your employer has put their trust in you……then you get a call from your childminder/creche to say your son is sick with a temperature and you need to collect him as soon as possible, your partner is travelling for work, so there is no option, you need to be the one to go get him. Or imagine you are stressed out searching for affordable, quality childcare for your baby, before your parental leave runs out. These are just two examples of how real the struggle is for working parents. These sorts of conflicts are all too commonplace for parents in today's workforce. The demands from each side can be all consuming and exhausting.
The good news is that an employer can really help and support their employees during this time and it will have a huge positive effect on that employees life and general well-being, which in turn will help them be a better employee and make them more likely to stay working with your company.
While family friendly workplace policies can take many forms, companies need to consider looking beyond the basics if they really want to impress their employees and retain them.
Lets take a look at some of the family friendly polices that work well for many companies.
Flexitime
This is probably the most sought-after benefit for a working parent. As a parent, the last thing you want to do it take advantage of the employer you are working for. You can feel torn between responsibility of being a parent and being a good employee. The feelings of guilt can be overwhelming! However, having flexitime in place gives the employee a chance to breathe, lessen the guilt if they have to take unplanned time off and give them freedom to attend health visits, school appointments (or anything in between!) with their child.
Flexitime may include job sharing, a compressed work week, shift work, remote working or just the freedom of being able to alter work hours when needed. It is empowering for an employee as it allows them to arrange their work schedules in a way that integrates with their family life and personal needs.
The lack of flexibility can be one of the main reasons why an employee decides to leave an organisation, so getting this policy up and running is a must if you want to be serious about having family friendly policies in your workplace.
Remote Working
Allowing your employees to work away from the workplace can give time back to an employee and let's face it, as a parent, time is one of the most important factors! It takes away the commute time and allows parents to perhaps drop their children to school and be there earlier to collect them from childcare. All of this adds up to a more balanced workday.
With the amazing technology that we have at our fingertips now, working from home has never been easier. Communication can be made via email, instant chat and video calls.
Maternity & Paternity Leave
Paid maternity leave is an obvious one. As employer you need to decide on what this policy will look like. Will you help contribute to your employee's statutory maternity pay? Be clear on what this policy will look like and ensure that all employees are made aware of how this will work. Include this in your Employee Handbook and make sure you communicate the process to all staff.
Whatever you choose to do, just make sure you are doing it fairly. Offering paternity leave in addition to the more traditional maternity leave is one way to honour all employees equally.
Family Bonding Activities
An employer that is genuine about a family friendly workplace, will build a sense of community among employees by creating opportunities for employees to families to come together in and outside of the normal work environment. These fun family events can vary based on the size of the company and the interests of the employees, but the end goal is the same. It should help make employees feel that they and their families are seen, heard and appreciated by their employers.
Events could be a family BBQ, a fun sports event, a cinema trip, a holiday event (like a Christmas party for kids), the list goes on.
Lead by Example
As with everything, people will look to management and be influenced by their actions. If an employee sees their manager working late every single night and working through their lunch, then they will think the same is expected of them, even if they do not agree with this type of work style.
I remember an old boss of mine, he was very serious about work life balance and family. On many a Friday afternoon, he would come into the main office and inform us he was leaving before five, "I'm leading by example" he would say, "you have all worked hard, be like me and get yourselves out of here on time and home to your family". I'll always remember that.
There are many other policies that you can incorporate into your family friendly workplace, just remember, these policies are not just "nice to have" – they will really make a difference to your employee's life, and in turn have a positive effect on their personal work and the company as a whole.
There are many more ways to keep employees engaged, including feedback sessions, online training, effective communication, bulletin boards, newsletters and so on.
If you'd like to learn more about EazySAFE and our Wellness offerings, please get in touch.

Discover our Safety Training Platform
Train your employees anytime, anywhere with our environmental, health, safety and wellness training platform.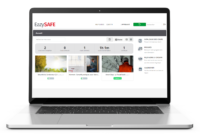 TAILORED TRAINING
Discover our safety training courses and ehs onboardings, which can be customised and offered in several languages.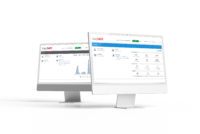 SAFETY MANAGEMENT
Ensure the distribution of your safety policy by training your permanent, temporary or seasonal staff.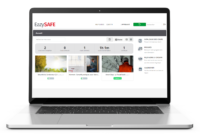 GLOBAL MONITORING
Simplify the management of your safety policy thanks to the numerous dashboards and training reports.