Company Culture in Hybrid Workplace

?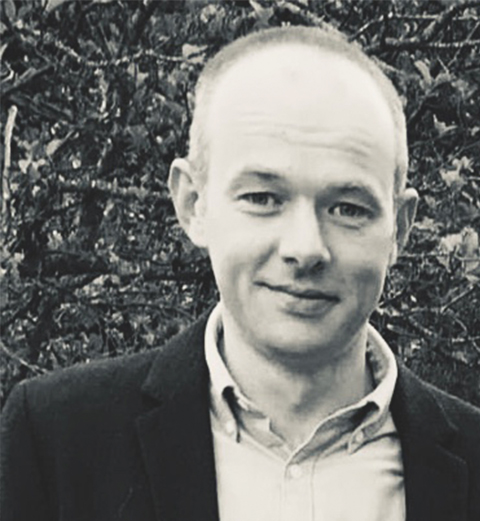 Alan White
Wellness Consultant
EazySAFE
As we finally begin to return to normality and regain most of our personal freedoms, its also time for many people to begin the return to the office. For some this will be a welcome development, others will feel stressed and anxious about returning to the workplace. After such a prolonged period away from colleagues, it will be challenging for many to return to what was once a normal day to day interactions.  

Many employees will continue to work from home where permitted, however many will also adopt a hybrid approach, splitting their time between working from home and the office. In organisations where working arrangements will change considerably from what they were before the pandemic, leaders need to be aware of the challenges this poses to company culture and employee wellbeing.  
Crossing the Digital Divide.
Working from home has proven to be largely productive, most employees reported feeling that they achieved a better work-life balance and found that they were able to complete tasks just as well if not more efficiently working remotely. Remote working will revolutionise the working lives of many people, however, organisations need to be mindful of the effects this can have on company culture.  
When we are separated physically and interacting through screens it can have a negative effect on how we interact with colleagues and create a sense of being removed from the day to day running of the organisation. Moving to a hybrid model will increase interactions with colleagues but could still pose challenges to the sense of collegiality that provides employees with a sense of belonging within an organisation. 
This sense of belonging and being part of a team inspires motivation and loyalty. It's important to create strategies to ensure that all employees feel that sense of belonging even if they are not present in the office full time. One such strategy to achieve this is to ensure that all staff are consulted on matters as if they were present and given the opportunity to feel heard and get their opinions across.  
Developing Positive Relationships.
At the core of a positive organisational culture are positive interpersonal relationships. There are a number of key elements that define positive relationships.
Being supportive.

Listening.

Trust.

 

Feeling valued.
Leaders can help to create an environment where these relationships can develop in a number of different ways such as, 
Modelling the behaviour they would like to see in employees. This means using each interaction with colleagues as an opportunity to listen, support and show that they are valued. 

 
Facilitating team structures that allow employees to grow and develop. This type of environment challenges employees to develop their skills in a supportive environment. By allowing employees this opportunity and pushing them just a little out of their comfort zone, but not so much that they become overwhelmed, develop a sense of meaning and belonging. 

 
These strategies can be implemented regardless of whether an employee is working remotely or in the office creating a company culture that encourages and motivates employees.  
Organisational Wellbeing. 
Along with the challenges that we have all faced over the last number of years, employees will struggle with other personal and professional difficulties at various times. One of the challenges with reduced employee interaction through a hybrid working arrangement is that an employee who is struggling might go unnoticed.  
However, some simple informal strategies can help with this such as: 
 1. Check and Connect. This is a great method for employees to ensure that they support one another. A regular reminder to check in with and connect with colleagues and to encourage employees to seek support when needed. 
  2. Creating a continuum of support. This is where an organisation engages in education and training programmes where they can learn new skills to take care of their personal wellbeing by facilitating a  number of different approaches to wellbeing such as, physical wellbeing, mental wellbeing or financial wellbeing, employees will feel supported by a company culture that values them. 
As more and more organisations adopt a hybrid working approach, employees will achieve a better work life balance. However, to maintain a sense of belonging and connection to both the organisation and colleagues, leaders must look at ways that they can maintain positive company cultures. By focusing on supporting all employees regardless of working location, they can create a culture of wellbeing and success.  
For EHS Support, please get in touch.

Discover our Safety Training Platform
Train your employees anytime, anywhere with our environmental, health, safety and wellness training platform.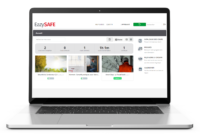 TAILORED TRAINING
Discover our safety training courses and ehs onboardings, which can be customised and offered in several languages.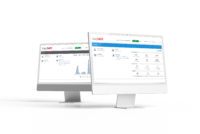 SAFETY MANAGEMENT
Ensure the distribution of your safety policy by training your permanent, temporary or seasonal staff.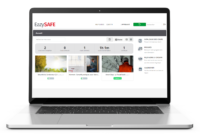 GLOBAL MONITORING
Simplify the management of your safety policy thanks to the numerous dashboards and training reports.