A Checklist for Wellbeing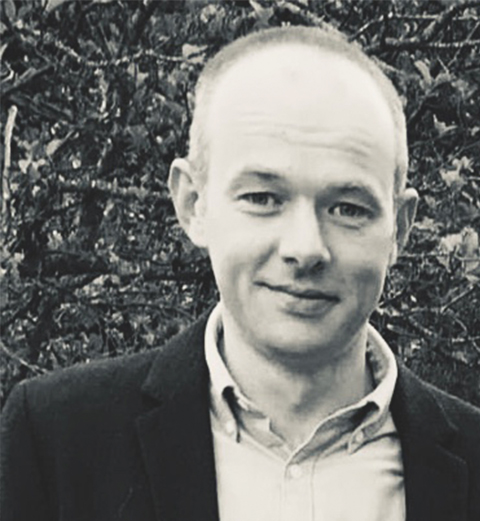 Alan White
Wellness Consultant
EazySAFE
As we begin to return to normality, many of us are looking forward to doing the things that we used to enjoy, like meeting friends and colleagues, socialising and visiting places we haven't been able to for a long time. For some it will mean the return to the workplace too.  This is a very positive development for all of us, however when it comes to our wellbeing it's important to remember as we rush back into "normal life", that the hard lessons we have learned over the past 18 months should not be forgotten, especially when it comes to our personal wellbeing. 

There are a number of things that we can all do that will not only maintain our sense of wellbeing but will also allow us to become more confident and productive. If we remember these basic things and check in with ourselves regularly to ensure we are doing what we need to, we can develop positive habits to prevent us from become overwhelmed by the demands of life. 
Setting Boundaries
Setting boundaries can be difficult for many of us. It requires the self-belief to say no when needed but also to say yes when we want to. What this means is that we are tuned in to our personal needs and know our limits. So many of us reply to work emails or calls late into the evening and early morning as we feel we may be criticised or punished if we don't. Setting personal boundaries in our personal and professional lives gives us the freedom to relax and recharge when needed but also communicates an inner strength and character, that rather than being criticised will more often be admired by others.  
Applying Lessons Learned
As time passes by the public narrative changes and we tend to get swept away with the trending news. Our conversations (rightly) change to talking about the future and the plans that we have when restrictions are lifted. This gives us hope and motivates us to persevere through the challenges we are working through.  
However in March 2020 when the first lockdown was announced many of us realised that the busy lives we were living were unsustainable and having a negative impact on our quality of life. As we move forward towards better days, we must also remember the lessons learned and apply these to our lives. 
Reflecting
Reflecting on our lived experience allows us to process the positive and negative experiences in our lives and also allows us to learn from these experiences and plan ways that we can grow and improve in the future. Personal growth is key to our wellbeing and allowing ourselves space to actively reflect demonstrates the progress we are making and areas we would like to improve. 
Active reflection is more than thinking. It involves remembering experiences in as much detail as possible, identifying the thoughts and feelings that are linked to these experiences and then planning for improvement. The ideal way to achieve this is through writing as this allows us to tap into rationality and get a clearer image of how we would like to be in our minds.  
Autonomy
Whether we were working from home or in socially distanced workplaces, public health guidelines necessitated greater autonomy in our professional lives. This created a sense of agency and independence, which can increase our sense of wellbeing. Self-efficacy, which is the belief in our own abilities and the confidence to overcome challenges in our lives, stimulates positive emotion and therefore increases our sense of wellbeing. 
As we move back into the workplace it's important to continue to seek out opportunities for self-directed tasks in our professional lives which will continue to give us the important feeling of achievement and personal growth.  
Perceptions
Each of us perceives the world around us differently and the same is true of our workplaces. Whether there are 10 or 10,000 employees in an organisation each one will experience the workplace in a unique way. The same is true of what we have all lived through over the past 18 months. Each one of us has had a different experience. Therefore returning to the workplace will be a different experience for everyone. Some will transition back easily but for others who may have a heightened sense of threat and danger due to the pandemic, it might be more challenging.  
To take care of our wellbeing we must acknowledge our perspective and that of others and again have the self-belief to apply boundaries that will allow us to return to our previous lives while managing the inevitable stresses this will bring. 
Remember our wellbeing checklist is key to maintaining our wellbeing, so every so often ask yourself: 
Am I creating healthy boundaries in my personal and professional life?

 

Am I applying the lessons learned over the past 18 months?

 
Am I reflecting and learning from my experiences?

 

Am I seeking out opportunities for autonomy?

 

Am I aware of my perceptions and how they may be different from others?

 
For EHS Support, please get in touch.

Discover our Safety Training Platform
Train your employees anytime, anywhere with our environmental, health, safety and wellness training platform.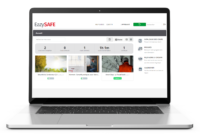 TAILORED TRAINING
Discover our safety training courses and ehs onboardings, which can be customised and offered in several languages.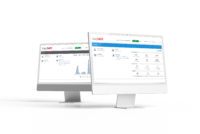 SAFETY MANAGEMENT
Ensure the distribution of your safety policy by training your permanent, temporary or seasonal staff.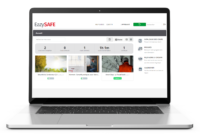 GLOBAL MONITORING
Simplify the management of your safety policy thanks to the numerous dashboards and training reports.