Understanding Safety: How to Approach Worker Consultation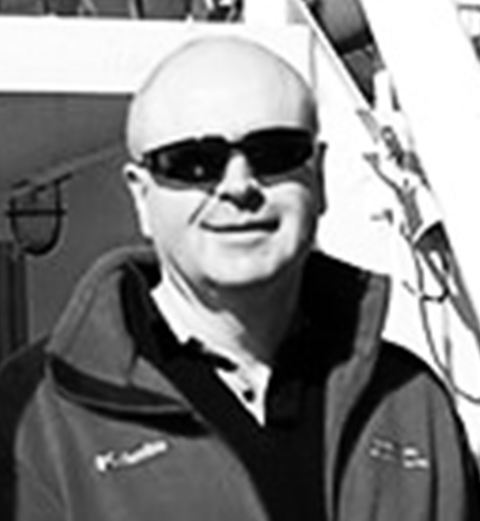 ANDY TILLEARD
EHS Consultant
EazySAFE
Worker consultation is a legal requirement within Irish health and safety legislation so that employers can carry out their duties in law to communicate workplace hazards and to promote occupational health and safety.

Communications is a key component of any safety management system (both from the top-down and from the bottom-up) for employers, employees and third parties to be involved with the exchange of often important information such as workplace hazards, communicating the company safety statement, workplace inductions, information on training and instruction and other information.

The approach an employer will take to worker consultation will depend upon a number of factors including the size and scope of work of an organisation, the number of employees and the hazard profile of the organisation and perhaps most importantly, how committed top management are to implementing their legal requirements to this important matter.
The consultation process involves listening to their views [of employees] and taking these into account as part of the decision-making process (1) and not just providing information – it is an important distinction.
The Legal Framework
Worker consultation is covered under the Safety, Health and Welfare at Work Act 2005 within Part 4 in sections 25 and 26. The Irish Health and Safety Authority also issued a 2016 document entitled Safety Representatives and Safety Consultation Guidelines (2016) which is also a useful reference for employers.
What are the means of worker communication?
Safety Representatives
Safety representatives are individuals elected to represent the workforce on matters related to occupational health, safety and welfare at work issues. Safety representatives are permitted within Section 9 (3) of the 2005 Act to be provided information on:
risk assessments prepared under

Section 19 of the 2005 Act

,
information on reportable accidents, occupational illnesses and dangerous occurrences, and
any information resulting from the experience of applying protective and preventive measures required under safety and health legislation (2)
They also have the authority to conduct inspections such as site surveys, documentation reviews and workplace observations. They are also authorized to be involved with incident and accident investigations. Interestingly, safety representatives are not legally liable in the workplace for implementing health and safety actions as they have no legally defined duties under the law.
Safety Committees
Section 26(3) of the above regulations allow for workers to participate in an organisations safety committee and workers who participate in these should be given training (3) in this regard. Not every organisation will have this means defined within the safety management system due to their size or resources available to operate a safety committee, but it is a well understood and effective way for employers and employees to communicate.
Safety Meetings
Periodic safety meetings (both formal and informal) can be held to discuss health, safety and welfare matters at work, where issues are recorded and remedial actions are undertaken. These can be minuted and an agenda can be set if required. The circumstances for each organisation will dictate how worker consultation is organised and managed.
How to approach worker consultation
All employers need to have a basic understanding of the benefits of worker consultation. In work as in life, all of us feel valued and trusted when we are involved in the day-to-day activities of the organisation when we feel that our opinions and contributions are important, not only in terms of having a profitable business but also an increasingly safer one too.  Worker consultation also promotes a feeling of ownership and may promote a willingness for employees to contribute above and beyond what would normally be expected.
It also provides a great opportunity, especially in larger organisations an opportunity for management to be visible to employees and to promote the safety culture. Management cannot expect a highly motivated workforce when there are barriers to communicating across and through all levels of the organisation. Employers need to:
Understand the minimum requirements of the legislation in Ireland as it relates to worker consultation and ensure that an organisations consultation approach is documented in the Safety Statement.
Contribute by personal example – for example, business owners and managers should take part in workplace inspections, meetings and other activities which promote and drive safety, not just to meet personal safety targets but because they are added value activities in themselves. Setting positive personal examples by employers to provide a strong indicator to workers about managements real attitude to safety health and welfare.
Take the opportunities presented to not only promote safety within the business but also recognise and acknowledge good behaviours and positive contributions made by employees. This type of consistent positive feedback loop is very effective to get buy-in from employees.
Summary
The legislation in Ireland recognises the obvious benefits of this safety management element and business owners should too. Each organisation will have to judge what is the most appropriate approach for themselves and their employees to meet their legal requirement for consultation.
For EHS Support, please get in touch.
---
References: 
(1) – Health and Safety Authority – Safety Representatives and Safety Consultation Guidelines, p9
(2) – Health and Safety Authority – Safety Representatives and Safety Consultation Guidelines, p5
(3) – Health and Safety Authority – Safety Representatives and Safety Consultation Guidelines, Annex 2 
(4) –  Course content for training safety representatives and safety committee members

Discover our Safety Training Platform
Train your employees anytime, anywhere with our environmental, health, safety and wellness training platform.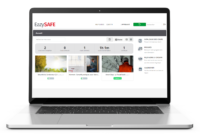 TAILORED TRAINING
Discover our safety training courses and ehs onboardings, which can be customised and offered in several languages.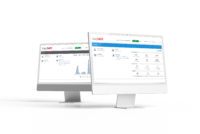 SAFETY MANAGEMENT
Ensure the distribution of your safety policy by training your permanent, temporary or seasonal staff.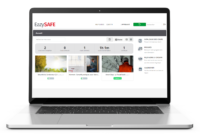 GLOBAL MONITORING
Simplify the management of your safety policy thanks to the numerous dashboards and training reports.