The Benefits of Health and Safety Induction Training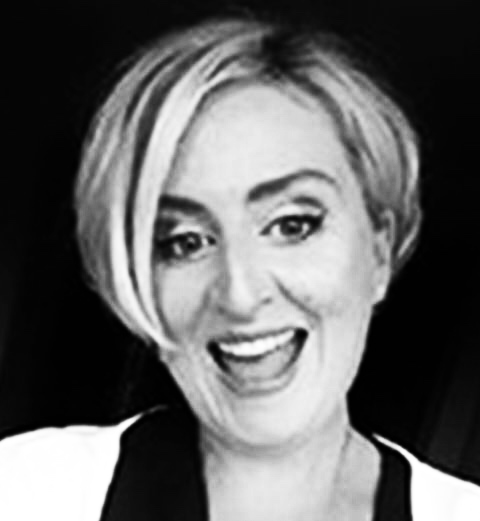 GEMMA COLLINS DOYLE
EHS Consultant
EazySAFE
Everyone that visits your site should have some kind of formal induction. Each induction will need to cover different topics, for example, Visitors won't need to know how to fill out a permit to work form, but they will need to know where their assembly point is, in the event of an emergency.

So, there are three main groups that will benefit from carrying out a safety induction: Visitors, New Employees, Contractors. "Knowledge is power and in this case, it could be a matter of life or death, so make sure your induction process is up to scratch."
The visitor induction
The visitor induction should cover just the basics of the site. It is important the following topics are covered:
Any required PPE needed for their visit
What to do in the event of an emergency
Where their assembly point is located
General safety rules on site
Smoking rules on site
Safety walkways
Parking
Welfare facilities
The contractor induction 
A contractor induction will need to be detailed and more technical. A contractor induction is a really important part of the overall safety management system. All sites have some sort of contractors, some more than others. Ensuring they carry out an in-depth induction before they commence work on site is critical to their safety and the safety of others on site.  A contractor induction should include the following:
Everything in the visitor induction
PPE requirements for each area and work that will be carried out
Permit to work system
Site rules
Safe operating procedures (like working at height, confined spaces, ladder use, hot work etc.)
Sign in and out procedure
Accident/incident reporting procedure
The employee induction
An employee induction will have more information about the company mission regarding health and safety. It will also cover the specifics about how an employee can ensure their own safety and inform them about how they can get involved. Some employee inductions will have more than one format, an online version, a one to one, a site tour and/or a group session.
Why should you carry out Safety Induction Training?
Under the legislation, you have a responsibility to ensure everyone that visits or works on your site is kept safe. To do this, they need to have knowledge of how the company works, what the risks may be, what the safety rules are etc. The best way to give them this knowledge is to share it with them in an induction format. Induction training can be done online or in a classroom setting.
What are the benefits of Safety Induction Training?
As already mentioned above, you are required by law to ensure all employees, visitors and contractors are kept safe while working or visiting your site. So, the number one benefit is that you are ensuring everyone's safety by giving them an induction and number two, you are adhering to health and safety legislation!
Not giving these groups the information, they need, before they come onto your site is like giving them a blindfold and leaving them at it! Knowledge is power and in this case, it could be a matter of life or death, so make sure your induction process is up to scratch.
Ensuring you have an excellent Induction program in place, will bring with it, the following benefits:
A possible reduction in your insurance premiums
A boost to your company's reputation
Fewer accidents and incidents
Having an online induction will free up time for managers
A uniformed approach to health and safety on site
You will know who has completed an induction and who has not
You will be able to add a quiz at the end of the induction to assess a person's competence
Maps, videos and pictures can be added to the induction to give all groups a good knowledge of the site and will make the induction more interesting.
Will help to promote the area of health and safety
All groups will be informed of your health and safety mission for your company
A company that has a good induction, will instil confidence in a person before they ever begin work/visit your site. By educating people about health and safety on your site, you will have set a positive tone before they even begin.
You will be complying with legislation
You will be protecting life and preventing injuries for all employees, contractors and visitors.
You will get your point across in a structured and managed way
From my own experience, online inductions have worked well for me and any of the companies that I have done work for in the past. Setting up an online induction will take time initially, but once it is in place, you can add or take away from it very easily. Using pictures, videos and maps ensure that the induction is kept interesting and informative. Online inductions are so easy to manage, links can be sent to trainees before they ever step foot on site, you can monitor who has completed the training or what their score was. Of course, sometimes you may want to add a classroom version of inductions too. Many companies hold an annual classroom-based contractor induction for example, as well as an online version.
Whichever you decide on, just make sure you have a health and safety induction in place and review it annually. Be proactive, don't wait for an accident to happen or for your insurance company to tell you to put one in place, you're better than that!

Discover our Safety Training Platform
Train your employees anytime, anywhere with our environmental, health, safety and wellness training platform.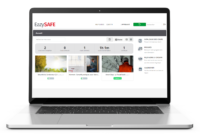 TAILORED TRAINING
Discover our safety training courses and ehs onboardings, which can be customised and offered in several languages.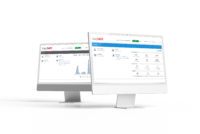 SAFETY MANAGEMENT
Ensure the distribution of your safety policy by training your permanent, temporary or seasonal staff.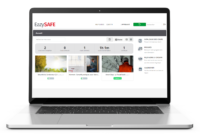 GLOBAL MONITORING
Simplify the management of your safety policy thanks to the numerous dashboards and training reports.