Promoting a Culture of Safety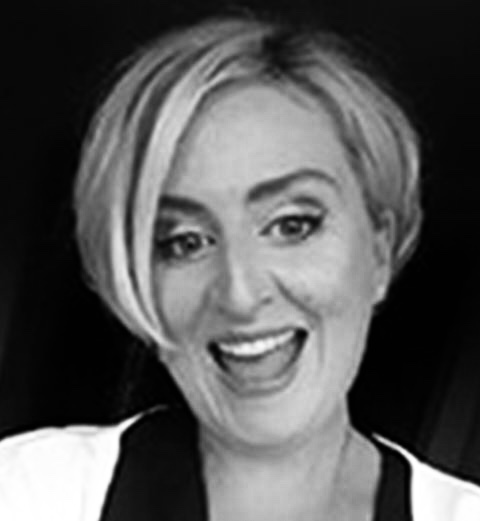 GEMMA COLLINS DOYLE
EHS Consultant
EazySAFE
Safety Culture is probably one of the most important aspects of safety management, and probably the most difficult to implement. Whether you are a safety professional, supervisor, manager or an employee of a company, you need to consider the importance of creating a strong safety culture within your Organisation. The rewards are tenfold and will ensure that the quality of life at work, at home and on the road improves for all employees. Indirectly, a robust safety culture at work helps employees and their families avoid debilitating and life-changing injuries or incidents that can result from on-the-job and off-the-job injuries/incidents. It's a win-win for everyone. "Changing the culture, can take a few years, it's a gradual thing, but the rewards start happening early on in the process."
By developing a strong health and safety culture in your workplace, you will more than likely reduced the number of accidents and incidents, which in turn will significantly reduce the negative impact to the bottom line of the company and will increase business efficiency and sustainability.
Before you get started
Changing the safety culture within your company will be different for everyone, some companies are further along and others are only beginning. For some companies, changing the culture can take a few years, it's a gradual thing, but the rewards start happening early on in the process.
When people realise that someone actually cares, they begin to care themselves and good things start happening! It's a domino effect.
The following should be reviewed first:
Commitment from senior management
A gap analysis should be carried out of the entire safety system
Designated health and safety employee
Training and education
Involvement by employees
Use of EHS tools and standards
Sustainability – continuous improvement
Commitment from Senior Management
Top of the list! Without the full on commitment from senior management, you may as well pack up your safety boots and hi-vis jacket and head to the next company. Without their 100% buy-in, you will as a safety professional, be constantly chasing your tale, defending the company and firefighting. Start at the top, educate senior management, get their commitment, make it visible to the employees. They must be fully on board. Once you have this in place, then and only then you can start filtering down and getting into the nitty-gritty. Senior management needs to be proactive in developing a positive safety and health culture for the workplace.
Gap Analysis
Where is the company at right now, in regards to a good safety culture? What's working, what's not working? Create a starting point for your present safety culture, highlighting the strengths and opportunities for improvement. When this has been completed, you can create a vision and improvement strategy and communicate it to all employees. It is critical that this is communicated to the employees by the CEO. This report/announcement can detail the assessment results and how the company is going to improve things going forward.
Appoint a designated Health and Safety person
The area of health and safety deserves an appointed person to manage it. If you are a small company, you may start off with this person doing full time for a few months and then reducing down to part-time after the main hurdles are crossed. In a bigger company, you will need a full-time health and safety employee or consultant. Either way, without this commitment, your employees will realise that you are not taking health and safety seriously and neither will they. No good for promoting safety culture.
Education and Training
Through your initial gap analysis, you will have come across the company history for health and safety training. Try and get this in order as soon as possible. Book employees onto refresher courses, ask other employees to get involved by volunteering for other areas of health and safety, get them trained and interested. Keep on top of training and ensure all employees have been given induction training. Don't forget your contractors on this one, they can have an impact on your safety culture too.
Employee involvement
You can't change a culture on your own! Everyone has to buy in, so make sure everyone gets involved! Revamp your safety committee, hold regular meetings. Is your Safety Rep. still interested in the role? If not, advertise it for someone else and if you get a few people interested, then take them all on! Give employees responsibility for their own areas. Have an open line of communication. Consider safety tagging for unsafe machines/areas, train employees in near miss reporting. Ensure all employees know what a hazard is and how to report it. Before you know it, you will have so many people interested. Show them you care about their safety and they will show you they care too.
Health and Safety Tools and Applications
Make use of systems that are already in place. If there are none, then consider installing some. For example, streamline your reporting and legislation by implementing an online system etc. Whatever helps you to make an impact in a short space of time, will have a knock-on effect for the safety culture of the company. When employees and senior management begin to see changes, they will buy into the culture even more rapidly.
Don't be afraid to get help from outside consultants to help you speed along the process. Use any resources you can to help you.
Sustainability
This is of course critical. All the above requires a huge commitment, resources and finance. So, of course, you don't want to lose all that if something changes. Having a continuous improvement plan in place will make sure that you never return to the time where your safety culture was at an all-time low.
Reassess, measure and adjust – recognise progress and barriers and react appropriately and be flexible to meet changing needs. Promoting a culture of safety is no mean feat and it is hard work, but the rewards are great, in fact, you could say it is life-saving work.

Discover our Safety Training Platform
Train your employees anytime, anywhere with our environmental, health, safety and wellness training platform.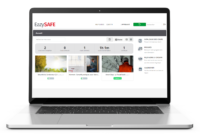 TAILORED TRAINING
Discover our safety training courses and ehs onboardings, which can be customised and offered in several languages.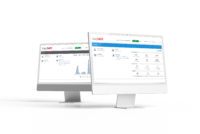 SAFETY MANAGEMENT
Ensure the distribution of your safety policy by training your permanent, temporary or seasonal staff.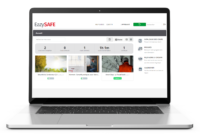 GLOBAL MONITORING
Simplify the management of your safety policy thanks to the numerous dashboards and training reports.