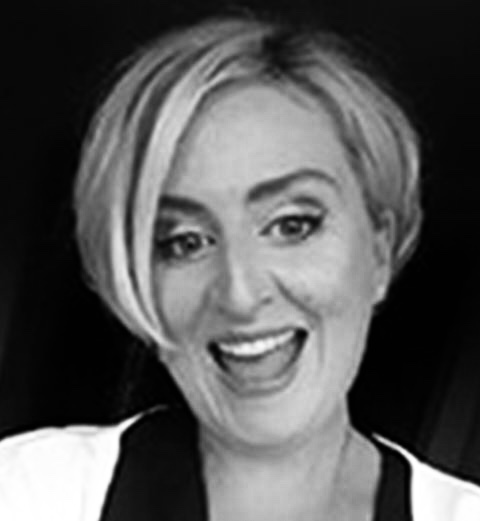 GEMMA COLLINS DOYLE
EHS Consultant
EazySAFE
Most of the time, when we think of working safely, we automatically think of manufacturing, construction, and offices etc. We tend to forget about farming and what a high-risk job it can be, even when all the safety precautions have been put in place.

According to the Health and Safety Authority (HSA), one third of all workplace fatalities in Ireland occur in farming, even though a small proportion of the workforce are employed in farming.  Children and the elderly are particularly at risk. HSA reports that 50% of all farm deaths now involve over 65's. These are grim statistics, our elderly and young are our most vulnerable, so its vital their safety is always protected.

Farming continues to have one of the poorest safety records of any sector in Ireland. In 2019 19 people lost their lives in farm accidents and 14 so far in 2020.
Agriculture Code of Practice
The 2005 Act allows employers (including most farmers) with three of less employees to comply with the terms of a Code of Practice as an alternative to preparing a written Safety Statement. The Code of Practice for Agriculture includes a Risk Assessment document and a Safe System of Work Plan (SWWP).
The Code of Practice (COP) has been created to help farmers meet their duties under the SHWW Act 2005 in an easy to understand way. It looks at the most common hazards and provides workable solutions that can be put in place with low cost or even zero cost.
It is a legal requirement to have an up to date Risk Assessment Document (RAD) which a HSA Inspector can review during a farm visit.
Unique Place of Work
Farms are not only a place of work, but also a place where individuals or families reside.
There is no other workplace quite like a farm. With so many hazards, it can be overwhelming to even know where to start when it comes to Risk Assessments and documentation.
Some of the Hazards include:
Vehicles
Livestock
Lone working
Weather
Pesticides and chemicals
Working at heights
Confined spaces
Noise
Young people
Elderly people
Slurry/Water
Behaviour
Looking at the above list, its almost takes in most workplace hazards!
Let's take a closer look at the high-risk hazards..
Tractors and Vehicles
Deaths from tractors and vehicles account for 30% of all farm deaths.
Most serious tractor accidents are caused due to inexperienced operators, speed, lack of concentration, gradient, unguarded parts and poor maintenance of the tractor.
Being struck or crushed by a tractor/vehicle accounts for 72% of vehicle and machinery farm deaths. These usually occur around the farmyard. So extra vigilance in this area is extremely important.
The following checks will ensure your safety and the safety of others:
Ensure loader attachments are properly secured
Ensure all loads are secure
Lower equipment, apply brakes when stationary
Ensure all moving parts are guarded
Never leave the keys in the ignition
Keep the cab floor clear of clutter
Carry out a 5 min check which includes: checking oil, tyres, steps, handbrake, lights, mirrors.
Do not:
Do not use faulty equipment – it is important to report suspect machinery immediately.
Never start or operate levers from anywhere other than the seat
Do not operate or idle the engine in a non-ventilated area
Do not operate near ditches, holes, or embankments, which may collapse under the tractor's weight
Do not operate on excessively steep terrain
Do not allow any person other than the driver to ride on the tractor
Do not dismount while the engine is running unless the tractor has completely stopped, the transmission is in the park position and the parking brake is fully engaged.
More information on tractor and other vehicles safety can be found here on the HSA website.
Farm Machinery
Farm machinery can be found in all areas of the farm, some can be old and poorly maintained, others can be without safety devices…
Unfortunately, machinery related accidents account for 21% of farm deaths. Becoming entangles in a power shaft or other machine accounts for about 9% of farm machinery related deaths, many of these could be prevented by proper guarding, emergency stops and training.  As you can imagine, this is probably one of the most gruesome accidents that can occur on a farm and if the individual is lucky enough to survive, they can be left with horrific life changing injuries that may prevent them from ever farming again.
More information on machinery safety can be found on the HSA website.
Conclusion
Farm safety covers so much of general safety, there is so much to consider and as mentioned above, such a unique and challenging work environment. An article like this can only scratch the surface! Thankfully, the dangers of working on a farm has been highlighted a lot more over the last few years. There are many resources available to the farming industry, for example Farm Safety Week has been running now for the last 8 years in conjunction with the IFA in Ireland and in the UK, aiming to reduce the number of accidents on farms and bring about a change in culture that makes unsafe practices socially unacceptable. The message for the 2020 campaign is "Save Lives: Lets take Farm Safety Seriously"
There are great resources also on the HSA website, including an online course that farmers can avail of and lots of guidance documents. There is also useful information on the Teagasc website and the IFA website.
If you need any advice or assistance, please get in touch!

Discover our Safety Training Platform
Train your employees anytime, anywhere with our environmental, health, safety and wellness training platform.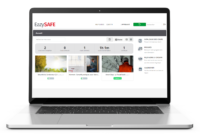 TAILORED TRAINING
Discover our safety training courses and ehs onboardings, which can be customised and offered in several languages.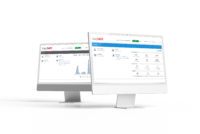 SAFETY MANAGEMENT
Ensure the distribution of your safety policy by training your permanent, temporary or seasonal staff.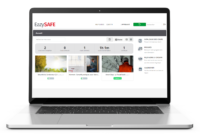 GLOBAL MONITORING
Simplify the management of your safety policy thanks to the numerous dashboards and training reports.