Breastfeeding at Work.
Advice for Employers.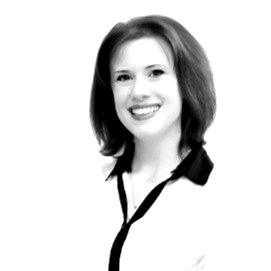 LISA QUINN O'FLAHERTY
Solicitor
Fitzsimons Redmond
The purpose of a Pregnant Employee (New & Expectant Mothers) Risk Assessment is to examine the work activities carried out by employees and determine the suitability of the activities with regard to pregnant employees while their body changes. When a mother returns to the workplace, this presents new challenges to both the employee and the employer. Making your workplace a safe and comfortable place for a new mother is crucial.
This post looks at the duties of care you as an employer have for new mothers in the workplace in relation to breastfeeding. Breastfeeding at work is expressly protected for the first 26 weeks of an infant's life. The Maternity Protection (Protection of Mothers who are breastfeeding) Regulations 2004 provide that employers must conduct a hazard assessment and facilitate an hour per day of paid leave for a mother to express milk where or feed her baby where the employer provides facilities. There is an obligation to provide such facilities unless the cost is more than nominal. At their most basic, facilities would include a private room, a comfortable chair, a fridge for milk storage and washing facilities for the breast pump parts. Where there are no such facilities in the workplace, the breastfeeding employee is entitled to a reduction in working hours, without loss of pay.
Employment contracts, and individual workplace policies may provide for greater protections. There has been an increase in the number of employers who have developed fulsome breastfeeding policies in recent times, recognising that the legal protections do not reflect best practice in respect of both baby feeding and in respect of family friendly workplaces.
Many employers overlook the health and safety considerations of having a breastfeeding employee, and the general duty to provide a safe workplace and working practices. While the express legislative rights cease once the infant reaches 26 weeks, the risks to the health of breastfeeding worker do not cease. For as long as a woman is lactating she must empty her breasts of milk at regular intervals or face discomfort, leaking and the risk of pain, engorgement, mastitis, fever, blocked ducts, abscesses, or even sepsis.
Given the seriousness of the possible consequences, it is incumbent on employers to conduct a hazard assessment once they have been notified that an employee is lactating. Every woman is different, and each will be able to advise of her particular circumstances and needs. It is important for employers to demonstrate flexibility and a willingness to accommodate the breastfeeding worker in respect of scheduling breaks and working hours as well as providing a private space to express milk.
It is advisable to ensure open dialogue with employees and to establish the needs of the employee during the back to work interview. Once the employee has explained her needs, the employer can take steps to ensure she can do her job in a safe manner.
For more information on Pregnancy or New Mothers' Risk Assessments or advice on creating a Wellbeing Programme, get in touch.
Additional useful resources:
Breastfeeding Support Groups
https://www2.hse.ie/services/breastfeeding-support-search/
Breastfeeding Podcasts
https://blog.feedspot.com/breastfeeding_podcasts/
Breastfeeding Guides
https://www.everymum.ie/baby/feeding/breastfeeding/how-to-know-if-your-baby-is-getting-enough-milk/

Discover our Safety Training Platform
Train your employees anytime, anywhere with our environmental, health, safety and wellness training platform.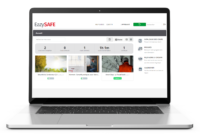 TAILORED TRAINING
Discover our safety training courses and ehs onboardings, which can be customised and offered in several languages.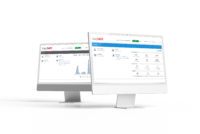 SAFETY MANAGEMENT
Ensure the distribution of your safety policy by training your permanent, temporary or seasonal staff.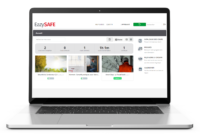 GLOBAL MONITORING
Simplify the management of your safety policy thanks to the numerous dashboards and training reports.