Accident Investigations are Critical to Effective Safety Management
MICHAEL SHEEHY
EHS Consultant
EazySAFE
To some, an accident investigation may seem to just be a reaction after an incident that can have no bearing on that particular incident. To others, it may seem that an accident investigation is only a means to apportion blame for the cause of an accident. However, we will now look at why accident investigations are critical to effective safety management. "Those who fail to learn from history are doomed to repeat it" – GEORGE SANTAYANA
A safety management system is the part of the organisation's management system which covers:
the health and safety work organisation and policy in a company
the planning process for accident and ill health prevention
the line management responsibilities and
the practices, procedures and resources for developing and implementing, reviewing and maintaining the occupational safety and health policy.
Safety Management Systems are a set of measures to identify hazards and manage & reduce the risk of accidents to acceptable levels. Complete accident prevention is impossible; everywhere you have human involvement, you will have human error. After all, who among us can claim to have never made a mistake? So it is reasonable to suggest that an effective safety management system is based on continuous review and improvement.
The fact that an accident has occurred indicates that the existing risk control measures were inadequate. It is critical that we improve our management systems and evolve them to remedy these inadequacies for the safety of all involved. But how are we to learn from our mistakes if we don't establish the cause of an accident? And how can we establish the actual cause of an accident without an investigation?
Accident Investigations are the only means of establishing the actual cause of an accident. Without them, any corrective measures implemented are at best inaccurate, at worst downright dangerous. There is potentially a greater risk where you believe and are confident that the proper corrective measures have been undertaken rather than none at all. How can such inaccuracies and increased risk be part of a system based on continuous review and improvement?
Accident Investigations are an informative teaching tool from which the lessons of the past are imparted to us so we can modify and improve our safety management systems. The more informative an accident investigation is, the more effective a safety management system can become, provided all of the required lessons from an investigation have been heeded. To apply the infamous quote from George Santayana, the Spanish philosopher, essayist, poet and novelist: "Those who fail to learn from history are doomed to repeat it"

Discover our Safety Training Platform
Train your employees anytime, anywhere with our environmental, health, safety and wellness training platform.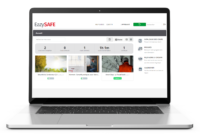 TAILORED TRAINING
Discover our safety training courses and ehs onboardings, which can be customised and offered in several languages.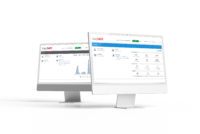 SAFETY MANAGEMENT
Ensure the distribution of your safety policy by training your permanent, temporary or seasonal staff.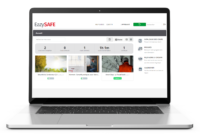 GLOBAL MONITORING
Simplify the management of your safety policy thanks to the numerous dashboards and training reports.