Evaluating the effectiveness of your Safety Training?
Safety training is a critical part of your overall safety program. It is an investment and like any investment, you want to know how it preforms, what you can do to improve it and if it needs changes. That is why it is so important to evaluate how effective your safety training is.
An effective safety training program requires continuous evaluation and attention, don't underestimate the power training can give your employees. Regardless of what type of training they are being given, every person that attends a safety course will come back with a greater understanding and commitment to safety in their daily work and that is a positive for everyone concerned!
A successful training program is always a work in progress and training is incomplete if the evaluation of the training's effectiveness has not been completed. Reviewing the effectiveness will lead to decision-making and planning for future training. That is why a useful and informative evaluation program needs to be a part of your overall training operation.
Legislation:
As we all know, legislation will dictate the training that is essential and what you are obliged to carry out as an employer. Once you have ticked those boxes, some additional training would not go astray, but get the basics right first!
It would be helpful to carry out a gap analysis on legislation that is applicable to your company, create a matrix and ensure that you are compliant with all that the law requires.
A training needs assessment is a methodology that evaluates your company's operations and risks and determines if there are any gaps in your safety training programs.
Questions you should be asking:
Are your employees learning from the training?
Does the training lead to the desired change in their behaviours on the job?
Have the health and safety metrics improved?
Do any of the employees need any additional help after the training?
Do you need to modify the health and safety training?
Reaction to training:
If you want to run the best health and safety training possible, then you will want to know how well the participants enjoyed the training session. You want them to be motivated and engaged throughout the whole session. This format will give feedback to the trainer, regarding the pros and cons of the session, which is invaluable information which will allow what areas may need improvement.
Here are some tips when you are getting feedback from trainees:
During the course, observe trainees, for your own perception of their reception
Retrieve trainee feedback, in writing straight after the session
Use quantifiable and significant terms
Use standard feedback forms
Reaction surveys:
Training should finish with a reaction survey and should insist on 100% participation. Make them easy to use:
Use a simple number rating system – 1 to 5, 1 being the lowest and 5 being the high end of satisfaction.
Use more than just yes/no directed questions, that way, you will get more detailed feedback on specific things that did or did not work.
Leave space for undirected questions or comments on topics that the trainees want to address.
Another option would be to conduct a survey to evaluate the style of the presentation, the material provided, and the value derived from the training. This feedback will help improve future training sessions.
Learning:
This section should measure how much of the desired principles, techniques and skills the trainees learned in the training course. To do this, you will have to know what they knew before training!
Consider the following:
Use pre and post-knowledge and/or practical skills testing
Use objective measurements to assess what trainees now know or can do that they did not know before training
A few weeks after the training:
When evaluating the effectiveness a few weeks after the health and safety training, you will have to find out if the trainees are using the knowledge/skills they learned in the training in their work or whether they have forgotten. Assess if your employees are putting that training into practice or not and if not, find out the reasons why. Is it because the training was not applicable to their daily tasks or maybe they were not given the proper tools to implement what they learned. You will only find the answers to those questions through direct surveys or informal discussions.
Evaluating behavioural changes after training is important and this can be done through direct observation. Some employees will return from health and safety training with a new lease of life for the whole area of safety, not just on the subject that they learned about! This is fantastic and should be nurtured and commended, this employee could be your new safety rep or new member to your safety committee.
You could consider having a supervisor evaluate the performance of employees using a safety checklist, they can list down any issues they see. This will help assess how well the training has transferred to the workplace.
Don't forget to review your key performance indicators (KPIs) before and after the training to compare your data. This evaluation later is crucial for measuring long term retention and application of knowledge.
Health and safety training is effective only when it is created and delivered in an engaging manner. A focused, concerted effort with careful planning will create an effective training program. Good evaluation of training will ensure you find out whether it has had an impact on making your workplace safer.

Discover our Safety Training Platform
Train your employees anytime, anywhere with our environmental, health, safety and wellness training platform.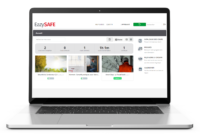 TAILORED TRAINING
Discover our safety training courses and ehs onboardings, which can be customised and offered in several languages.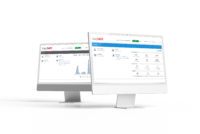 SAFETY MANAGEMENT
Ensure the distribution of your safety policy by training your permanent, temporary or seasonal staff.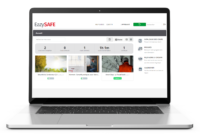 GLOBAL MONITORING
Simplify the management of your safety policy thanks to the numerous dashboards and training reports.