Successful companies look after EHS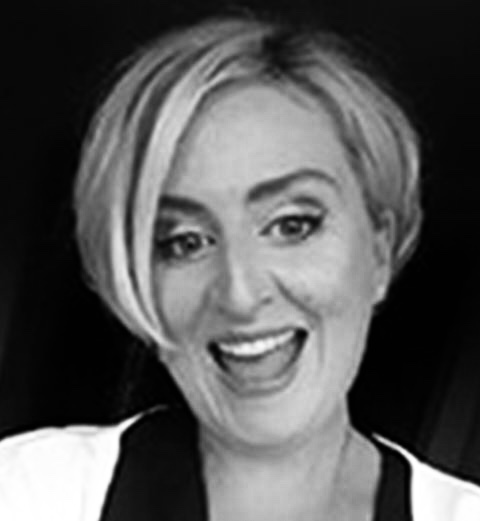 GEMMA COLLINS DOYLE
EHS Consultant
EazySAFE
Skip back twenty years, maybe not even that far back for some large companies. For many organisations, at that time, EHS management was not a stand-alone role or even a department. It was taken seriously by some, but for the most part it was more of a "nice to have" rather than a necessity. Fast forward to 2017. The landscape of EHS management has changed drastically. We have gone from not even reporting accidents, for example, to now using software to record everything and analyse accidents. Things have changed, things have gotten a whole lot better and more than ever, it is evident, that successful companies look after their EHS.
Successful companies have realised (maybe some the hard way) that it makes perfect business sense to treat the area of EHS management as any other integral part of the business. EHS is no longer a separate silo on its own. In these successful companies, it is considered an equal with other departments. "For the company that is just starting out on its EHS journey, it's important for them to know, the culture of EHS will not change overnight."
Some reasons why successful companies look after EHS
It shows that the company is socially responsible.
It will improve and protect brand image and value.
It will create a healthier workforce and safer workplace.
Productivity will be improved.
It will improve an employee's commitment to the company.
It will save costs and company disruption.
Apart from the beliefs of the company, for an increasingly well-informed public, safety, health and environmental problems are becoming less acceptable. Having a poor safety system can affect how a company's products are perceived in the market. No successful companies want this kind of negative attention. Strong and consistent commitment to EHS will pay off in the long run. We have all heard the saying "slow and steady wins the race". For the company that is just starting out on its EHS journey, it is important for them to know, the culture of EHS will not change overnight. Some say it will take up to 8 years for a company's culture to fully turn around. However, take heart, because once you start committing to your risk assessments, training and culture, you will see positive changes.
What does a successful company do to invest in EHS management?
For starters, a company without a budget for EHS means that it is by no means taking this aspect of their business seriously. You cannot have any kind of serious EHS management system without a designated budget assigned to it. Setting up a reasonable budget for this area, shows that you are committed and serious about promoting, training and protecting all aspects of EHS.
A successful company will invest in some or more of the following:
EHS training and education
Site improvements
Personal Protective Equipment (PPE)
Awareness
Sustainability programs
What do successful companies do differently to companies that don't look after EHS?
Environmental, Health & Safety will have been brought up to the same level as every other department. It will have been integrated with every other aspect of the business. EHS will be on every agenda in every department. The director of EHS will sit on the board of management or the EHS manager will have a direct line into the board of management.
One of the most powerful things that successful companies also do, is lead EHS from the top and lead by example. There was a time, and there still is in many companies, that the area of EHS was left fend for itself, until maybe the annual EHS report was due! Now, smart companies know that they can't just lean on corporate headquarters to do all the work for them. Rather, they must take the lead locally on their own site.
EHS is usually given a platform within these successful companies and every employee you speak to, will be able to talk about the achievements in this area. There will be regular communication with employees about the company's involvement in EHS, what they are doing to improve things, what programmes the company is involved in, etc. In addition, there will be a clear format for employees to engage with management if there are concerns in this area.
Investment in health and wellbeing will be very evident within these companies also. These successful companies know that health and wellbeing is a critical aspect for every employee.
What can you do to look after EHS in your company?
Well, this is a whole article! Let's look at a few priority areas of EHS that you could improve on to help you reach the level that every successful company should be at:
Environmental, Health & Safety from the top down
EHS on every agenda
Investment in EHS
Continuous training and education
Compliance with EHS legislation
The above suggestions are just starting points, but take a look around, research companies who are getting it right when it comes to EHS. See what is working well for them.
In conclusion, success within the area of EHS is attainable for every company, big or small. The most important thing you will have to do to begin with, is commit and mean it.

Discover our Safety Training Platform
Train your employees anytime, anywhere with our environmental, health, safety and wellness training platform.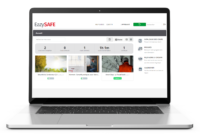 TAILORED TRAINING
Discover our safety training courses and ehs onboardings, which can be customised and offered in several languages.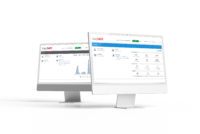 SAFETY MANAGEMENT
Ensure the distribution of your safety policy by training your permanent, temporary or seasonal staff.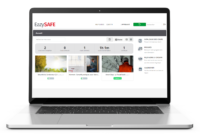 GLOBAL MONITORING
Simplify the management of your safety policy thanks to the numerous dashboards and training reports.