The Small Business Cheat Sheet for Cost-Effective Safety Management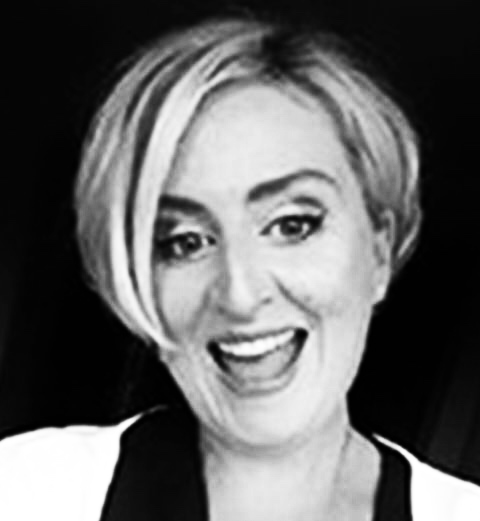 GEMMA COLLINS DOYLE
EHS Consultant
EazySAFE
EazySAFE have developed this cheat sheet to help you, the small business owner, learn more about cost-effective safety management tactics like risk assessment, developing a safety statement and training. Just because you are a small business, it doesn't mean that your safety is easier to handle. Sometimes it can be the opposite. Small businesses may not have as many employees to look after, but they face the same safety challenges as large companies. In fact, their safety issues are often harder to manage because of smaller budgets and less staff. They still have to adhere to Health and Safety legislation and their employees still need proper safety training and protective equipment. "Continuous improvement is better than delayed perfection." – MARK TWAIN
From experience of working in both small businesses and large corporations, it can be the smaller businesses that really are at risk. The majority of small companies cannot afford to have a dedicated person to look after Health and Safety matters, so unfortunately it is left to the side… until something happens or their insurance asks for their current safety statement. Keeping on top of your health and safety responsibilities doesn't have to cost you the earth. Take a look at our cheat sheet below and see where you can start making a difference.
1. Effective Safety Management starts with the Safety Statement
Make sure you have one!
Many people think that having a safety statement is just a tick the box exercise and once they have one in a folder somewhere, then they are adhering to the law. Unfortunately, this is not the case. The safety statement is actually designed so that you can review the policies, procedures and risk assessments within your company to ensure you are adhering to the law. Don't be afraid of the safety statement, it can actually work really well as a gap analysis document!
If you have a well written, detailed safety statement, it can be the basis and foundation of your safety management system.
Commit to reviewing your safety statement at least every two years (or when you have a change in procedures or processes). Make sure it is reviewed and updated by a competent health and safety professional.
2. Get real with your Risk Assessments!
Risk assessments are the foundation of your safety management system
Your risk assessments will be part of your safety statement, but they most definitely deserve their own mention on this cheat sheet as they are the foundations of your safety management system.
Don't just download some general industry risk assessments and stick them into your safety statement. Take the time to take each area of your business and site and make sure you cover all areas. Make sure the risk assessments are specific to your business and your site. Don't be afraid of risk assessments. If you know the jobs, then you know the risks better than anyone else. Remember to review your risk assessments every two years or any time a process changes or is added. Keeping on top of your risk assessments can be daunting if you have a large amount, but if you delegate them to the relevant managers and ensure they are attached to a schedule, then you should be on top of everything all the time (well, that will be the plan anyway!)
3. Knowledge and skills
Health and safety training for your employees
Everyone who works for you needs to know how to work safely and without risks to health. You must provide clear instructions and information, and adequate training, for your employees.
For small companies who probably don't have the software available to them to manage training, a simple training matrix on Excel is enough to ensure you keep up to date.
Get your list of employees and put them into the Excel sheet. Create a list of health and safety training that is needed for your site and what training each employee needs. When you have created this, make sure you put in due dates for refresher training. This will ensure that you don't miss due dates for training and end up paying for a full course again, when it could have been a refresher course.
Don't forget to include employee induction training in your training plan. It's important that each employee is aware of the risk assessments in their area and knows about the health and safety statement and where to find it. Make sure they sign off on this and keep it on file.
Health and safety training should take place during working hours and it must not be paid for by employees. There are many external trainers who will be able to help you with your training needs but effective training can often be done 'in house'.
4. Don't keep your employees in the dark!
Communication is the key to effective safety management
You could spend a huge chunk of your Health and Safety budget on writing up your Safety Statement and carrying out your risk assessments, but none of that is any good if you keep your lovely new statement in a folder on the shelf in your office!
The key to effective safety management is to spread the word about safety and to get your employees engaged and fully involved in the process.
All employees need to be made aware of the Health and Safety Statement, where it can be found, any changes to it and any changes to the risk assessments.
Here are some ideas below to get employees interested:
Set up a safety committee that meet once a month
Consider electing a safety rep.
Have a safety notice board (this could be on the local intranet)
Create an annual Health and Safety quiz
E-Learning courses are a great way to communicate workplace safety messages to staff
The above suggestions will ensure you create an excellent foundation for your Health and Safety program. The most important thing is that you, as a small company, decide that safety is a priority in your business and that you are committed to making sure that you are doing your utmost to protect employees, contractors and visitors. Unless you commit to this, you will not be able to adhere to health and safety legislation. More importantly you will not be able to protect your employees who are depending on you, the owner/manager, an unwritten promise you made to them when they signed the contract to work for you.
Company Directors
What you need to know about Occupational Health & Safety
There would be an expectation that all organisations are run on a foundation of good corporate governance. That means being transparent, ethical, accountable and operating with honesty and good moral values; compliance with the law is a significant component of that good governance effort.
This may seem like an obvious statement but the record shows that even large organisations can get caught out by workplace accidents, when noncompliance with the law results in someone getting hurt or something getting damaged.
In this whitepaper, Andy Tilleard gives a brief overview of the main OHS legislation that is the starting point to understanding what business owner's obligations are in Ireland.

Discover our Safety Training Platform
Train your employees anytime, anywhere with our environmental, health, safety and wellness training platform.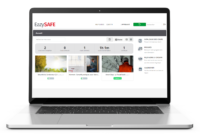 TAILORED TRAINING
Discover our safety training courses and ehs onboardings, which can be customised and offered in several languages.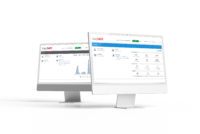 SAFETY MANAGEMENT
Ensure the distribution of your safety policy by training your permanent, temporary or seasonal staff.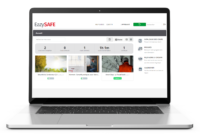 GLOBAL MONITORING
Simplify the management of your safety policy thanks to the numerous dashboards and training reports.