Health & Safety Priorities as 2020 Comes to an End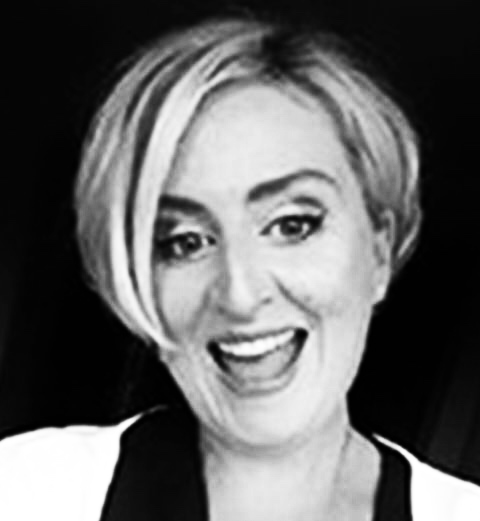 GEMMA COLLINS DOYLE
EHS Consultant
EazySAFE
"Give me six hours to chop down a tree and I will spend the first four sharpening the axe" – Abraham Lincoln
I love this quote above! How apt it is, having no plan and not setting your priorities is like taking a run in the dark!
I think we can all agree that 2020 has been the strangest and most challenging year for everyone. I have no doubt, that as an EHS professional, you have many curve balls thrown your ways since March and no doubt that many of your well laid plans never came about, as they probably took a back seat due to the health emergency that is happening around the globe right now. However, hopefully things that you put in place since March have been well established, which means you may need to revisit those EHS priorities you set in 2019 or early 2020.
With only three months left in this year, its not too late to take a look at what your EHS priorities should be, before we wrap up 2020 (and if you are like me, you will be happy to be waving 2020 off!) Setting up your EHS priority list does not have to be all consuming. Keep it straightforward and clear, that way it will be easier to achieve and easy to follow.
Even with only three months left of the year, it is still possible to achieve some important goals and set a solid foundation for 2021.
Consider making your Goals SMART!
If you have never heard of this type of goal setting, then maybe it is time you tried it out!
SMART goals are a great place to start when you are looking at your priorities. Many people are familiar with the concept, yet all too often, we neglect the details of SMART goals when we are writing our annual/monthly objectives.
SMART goals are:
Specific

Measurable

Achievable

Relevant

Time-bound
For example, saying you want to have less workplace incidents is not a SMART goal. However, you can make it SMART if you break down the goal to a specific incident category, state by how much you want the incident number reduced, select a number for your workplace, and set clear deadlines to  your benchmarks.
Be realistic
With only three months left of 2020, it is so important that you make these goals realistic and achievable. They really need to be relevant and if that means you only have a handful and not a big long list, that that is better.
For example, it may not be realistic to completely eliminate all workplace incidents in the next three months, but you could however reduce it by a certain percentage instead.
Also, you want to make sure that the priorities and goals you set are relevant to your company and work environment. Especially now with other aspects from the pandemic that companies need to deal with, there may not be a big a budget or time for some of the goals that you would really like to see come to fruition, you may decide that these need to be
You have to ask the questions:
What do you want to achieve?
When do you want to achieve it
How much will it cost?
Can it be measured?
Get buy in from all aspects of the business
None of your well-planned goals will come to pass, if you do not get the buy in from all relevant parties. With EHS goals, this usually includes everybody!
Its up to you, as the EHS employee, to encourage all round involvement. You need the whole workforce to help you implement these goals.
All employees must be involved, only involving management, and not including others will ensure that you those employees will be disconnected from the goals.
However, lack of involvement from management can send the message to the rest of the workforce that management is not interested in seeing the goals come to fruition.
Having everyone involved and on board will also bolster your overall safety culture, which is so important for keeping EHS issues top of mind.
What areas to consider for the next three months
With regard to everything that has gone on this year so far, these would be areas that I would be focusing in on for the remainder of 2020:
Overall general well-being – consider carrying out an online survey to get a feel for how employees are coping. The data you get back should help you set up a health and wellbeing program for 2020
Employees working from home – now that many employees are still working from home and will be for the remainder of the year, its time to check in with all of them. Have they the correct equipment to work with, has anyone carried out a VDU assessment with them (this can be done online), how are they coping with the social aspect?
Training – with all the restrictions that have been in place and no doubt many in person training courses cancelled, its time to review all EHS training. Seeing as the restrictions will probably last into 2021, its time to figure out a plan for 2021. At the end of the day, under legislation, employees need EHS training.
Its easy to become overwhelmed with trying to get your goals and priorities down on paper (especially right now!), but the fact that you are even creating a plan is a bonus! There are still three months left and that is plenty of time to make an impact on your company's EHS priorities.

Discover our Safety Training Platform
Train your employees anytime, anywhere with our environmental, health, safety and wellness training platform.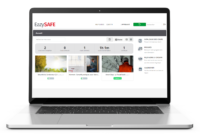 TAILORED TRAINING
Discover our safety training courses and ehs onboardings, which can be customised and offered in several languages.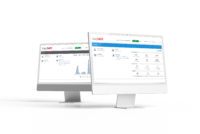 SAFETY MANAGEMENT
Ensure the distribution of your safety policy by training your permanent, temporary or seasonal staff.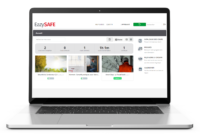 GLOBAL MONITORING
Simplify the management of your safety policy thanks to the numerous dashboards and training reports.