Dealing with a HSA Inspection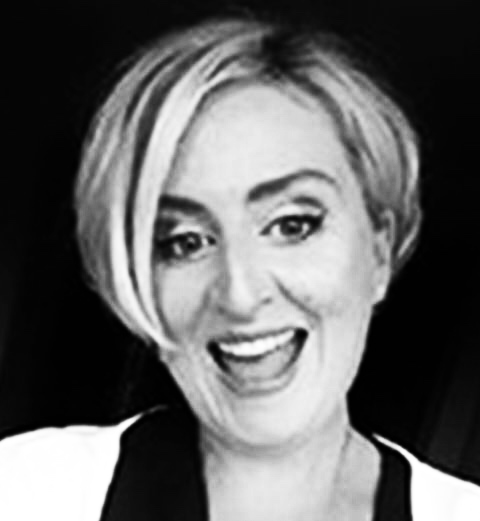 GEMMA COLLINS DOYLE
EHS CONSULTANT
 EazySAFE
Before we even get started into what to expect from a HSA inspection, lets take a look at who the HSA are and what they are all about. The Health and Safety Authority was founded in 1989 and is the national body in Ireland, with responsibility for occupational health and safety. Its role is to secure health and safety at work.

The body has overall responsibility for the administration and enforcement of all matters relating to health and safety. The HSA monitor compliance with legislation at the workplace and can take enforcement action. They are also a source of information, education, training and research in the area of health and safety.
What to expect from a HSA Inspection?
 Under the 2005 Act, an inspector has the power to visit workplaces, advise on any shortcomings and enforce the provisions of the 2005 Act.
Firstly, let's look at why you may be getting a visit from the HSA Inspector:
Visits by a Health and Safety Inspector may be a curtsey visit because the Inspector was in the area.
A visit, because of a complaint by a member of the public or an employee.
A visit, because of receipt of a reportable accident form [IR1 Form], where a person has been removed from their place of work for three consecutive days or more after the day of the accident.
A visit, because of a call out by the elected safety representative.
A visit as a result of a planned inspection policy of Industry by the Health and Safety Authority.
In addition to reviewing a company's safety statement, the Authority inspectors will also be looking to find out, the extent to which employers, directors and senior managers are aware of their safety and health responsibilities.
Inspectors will be looking to ask the most senior person in charge of the workplace at the time of the inspection, some key questions about the extent of their knowledge on their responsibilities and how they are implementing them. When they meet with this person, they will outline the nature of their visit.
The Inspector will also seek to meet the Health and Safety Manager/Advisor and the company Safety Representative (where there is one in place). After formal introductions, the inspection will begin with a review of the relevant health and safety documentation, including the Safety Statement and/or the health and safety plan (whichever is applicable to the company in question)
In addition to the review of relevant documents, the Inspector may carry out a safety walkabout of the premises.
Questions you may be asked:
Questions will cover the key aspects of workplace health and safety
They will be question on how health and safety is managed on site
What kind of health and safety monitoring is in place
Are there audits in place to ensure compliance with the 2005 Act
In a nutshell, the inspector will be looking for evidence that you are complying with legislation. Make sure you are able to show this in an easy way and have documents at hand in order to make the visit go as smoothly as possible!
Consequences
Where documentation is received from the Health and Safety Inspector, it may have legal implications. There are notices, which would require immediate attention, and non-compliance may lead to prosecution of the responsible person and/or the company.
Letter – on possible actions required – these are not legal mandatory requirements but it would be in the best interests of the company, if all the suggestions in the letter were complied with. Once completed a letter should be forwarded to the Inspector informing them of the action taken.
Improvement Direction Plan – This is normally forwarded when the Inspector finds a risk(s) at the workplace, which are not too serious, but needs to be dealt with all the same.
Improvement Notice – are only issued by an Inspector, when they feel a company are contravening a legal statute. The notice will identify what action is necessary and by when. The compliance date should always be met where practicable. Failure to comply with the notice is an offence and renders the offender liable to a fine no greater than €3,000.00
Prohibition Notice – Where the Inspector feels there is an imminent risk of death or serious personal injury, a Prohibition Notice will be issued which requires immediate action.
Notice requiring information – This will be used where an Inspector required a company to furnish them with relevant information within a specified time.
How to ensure you maintain compliance:
No company wants to be on the wrong side of the HSA or of course put any of their employees in danger. To make sure you are complying with all relevant health and safety legislation and you are confident when and if a HSA Inspector comes calling, make sure you have the following things in place and up to date:
Up to date Health and Safety Statement,
Identify any hazards in the workplace, assess the risks from such hazards and identify the steps to be taken to deal with any risks.
Health and Safety training for all employees
Provision of the correct PPE as a result of risk assessments
Provide and maintain a safe workplace which uses safe plant and equipment
Ensure accident reporting is in place
Health Surveillance and medical fitness for work
Employee consultation
Management of emergencies
Conclusion
Do not leave the outcome of a possible HSA Inspection to chance. Make sure you are fully compliant with the above, its never too late to carry out a review of your health and safety status. Be ready for anything and more importantly, ensure you and your employees are kept safe during their working day.

Discover our Safety Training Platform
Train your employees anytime, anywhere with our environmental, health, safety and wellness training platform.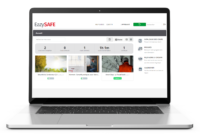 TAILORED TRAINING
Discover our safety training courses and ehs onboardings, which can be customised and offered in several languages.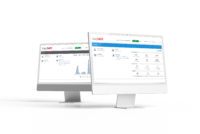 SAFETY MANAGEMENT
Ensure the distribution of your safety policy by training your permanent, temporary or seasonal staff.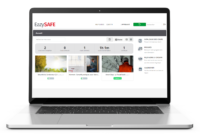 GLOBAL MONITORING
Simplify the management of your safety policy thanks to the numerous dashboards and training reports.