Benchmarking Health and Safety – Key Considerations

ANDY TILLEARD
EHS Consultant
EazySAFE
Whilst there are many types of benchmarking, for our discussion benchmarking relates to measuring organisational performance against a best practice measure whether that is conformance to an ISO standard or another proprietary management model.
Benchmarking has proven to be a useful process used to drive improvement in management systems resulting in the opportunity for improved performance, enhanced reputation and also providing new opportunities for businesses. For an organisation to implement a benchmark standard such as ISO 45001, that commitment would normally be a part of an organisations strategic safety planning as there are cost, logistical and organisational arrangements to consider from initiation through to on-going re-certification in addition to long-term impacts.
At its core benchmarking is about:
Risk management
Although not always safety risk, management systems all have a risk component to them that needs to be assessed and managed in a structured way whether that is business, financial, environmental or safety risk etc.,
Improvement to management system performance
Benchmarking can be an important driver for the continual improvement process and as benchmarking standards are upgraded and updated and new systems are developed, this can provide an opportunity to introduce new thinking into an organisation.
Improving business reputation
Benchmarking to external standards or protocols can provide an important indication to both internal and external stakeholders that top management has the desire to add value to the organisation.
Improving business opportunities
In markets which are based on free trade and normalised technical standards to lower trade barriers, adopting a commonly recognised standard in these markets, such as within the EU, means that there can be a positive business case in achieving a benchmark standard for both national and international markets.
Conformance and compliance
There are several modes of benchmarking; either to conform to an external standard or to conform and comply with both the benchmark protocol and by that process, meet a regulatory requirement. This second element ties in with managing risk especially in industries such as pharmaceuticals, biopharma, the food industry and medical device manufacturing.
Establishing baselines
For larger organisations which operate with different business units, benchmarking can be a useful tool to assess performance and risk management across these units to set criteria.
Satisfying client requirements
Benchmarking can be used by contractors to conform to client Procurement and Contracts minimum approved contractor requirements. This can be an expensive process to go through and maintain and in some circumstances, does not greatly impact on how a contractor actually manages the day to day business; it's just done as a business requirement and a tick box exercise.
However, to get an effective outcome there must be a fundamental understanding from senior management of what an organisation needs from this process, what it is expected to achieve and what the overall costs and benefits are expected to be. Since there are many options to choose from these considerations are critical as the requirements of the benchmarking process will not only have immediate and ongoing associated business costs, the requirements to ongoing conformance will normally have to be managed across many years.
What types of benchmarking are available? We can discuss two general areas for benchmarking that can be considered within our terms of reference:
Management system standards.
Industry and process specific requirements.
Management system standards
This area is the most commonly recognised benchmarking process. Management system standards are somewhat ubiquitous in industry now, the most commonly known being for safety management (OHSAS 18001:2007 now ISO 45001:2018), environmental management (ISO 14001) and for quality management (ISO 9001) although the scope and breadth of ISO certification for management systems is wide-ranging and comprehensive. These systems can cover virtually any industry where management needs to have control over safety, quality and environmental issues but also wish to strive to meet best industry practice. ISO standards are not the only option for management system assessment and benchmarking and there are other providers promote their own proprietary programmes to drive industry best practice such as the British Safety Council '5 Star' safety management assessment.
Industry and process specific requirements
For some industries, there are standards that relate to the specific industry that an organisation operates in. For example, if an organisation manufactures medical devices benchmarking against the standard ISO 13485:2016 (Medical devices — Quality management systems — Requirements for regulatory purposes) would be considered as a minimum requirement to demonstrate how these devices are made and how they meet customer and regulatory requirements. It is unlikely that any medical device producer would be able to operate in any part of the world without conformance to the appropriate standard. Standards cover the food industry ISO 22000 (Food Safety Management System), water utilities might follow ISO 24518:2015 (Activities relating to drinking water and wastewater services — Crisis management of water utilities) and for those in the food supply industry might choose ISO/TS 34700:2016 (Animal welfare management — General requirements and guidance for organizations in the food supply chain). In these examples, the benchmarking approach will tend to be industry-specific but to a greater degree be targeted on a process which is usually the principal business of the organisation. In these cases, the benchmarking process is primarily to provide evidence that a system has been established to comply with industry requirements, rather than as a process to drive improvement although improvements will result if a company conforms to such a standard.
Benchmarking is a broad church, can cover a wide range of processes and is fundamentally designed to manage risk and to improve performance. However, it requires significant management commitment and organisational resources to fully implement, it is a long-term commitment and should not be undertaken lightly.
In Summary:
Ensure that there is an added value element for your organisation to any benchmarking standard and that it satisfies the requirements of the business case.
Standards do not maintain themselves and there can be a substantial investment in resources to the benchmarking process over the long-term especially where multiple standards are adopted.
Ensure that benchmarking does not pull the focus of an organisation away from providing its customers with what they require.
Communicate and involve employees on the requirement for and importance of benchmarking requirements as they often have to work with them on daily basis, including involvement in any audit or periodic assessment of a benchmark system.
Benchmarking processes can examine and assess multiple requirements but achieving a benchmark standard shouldn't be interpreted as everything is OK; it is only a periodic snapshot and should not replace rigorous internal audit and verification procedures.

Discover our Safety Training Platform
Train your employees anytime, anywhere with our environmental, health, safety and wellness training platform.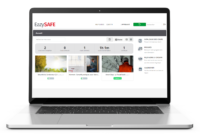 TAILORED TRAINING
Discover our safety training courses and ehs onboardings, which can be customised and offered in several languages.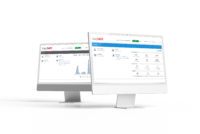 SAFETY MANAGEMENT
Ensure the distribution of your safety policy by training your permanent, temporary or seasonal staff.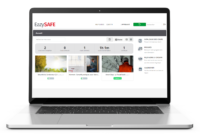 GLOBAL MONITORING
Simplify the management of your safety policy thanks to the numerous dashboards and training reports.