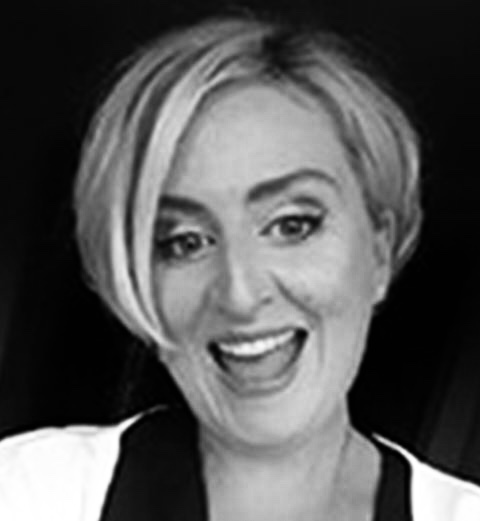 GEMMA COLLINS DOYLE
EHS Consultant
EazySAFE
A good company safety culture doesn't just happen naturally or by accident, unfortunately! Wouldn't it be nice if it did?! A good safety culture is born when a company decides to take safety seriously, to treat it as any other department and to invest in it. It can take years to get your company to a state where you can honestly say that you have placed it high on the agenda and it is given daily attention, consistently. The time, effort and investment though, is literally priceless, because all the lives of your employees are priceless and that is what we are talking about here. When you keep this front of mind, it is impossible to ignore the importance of safety in your workplace.
Reducing risks, preventing accidents, keeping up with training, ensuring there is open communication and a safe working environment are just a few of things you need to be on top of to ensure you are creating the best safety culture possible. Let's take a closer look at a few of these below. "Changing a culture can take a long time and it may not be an easy road, but a positive attitude will take you a long way."
Communication
Good and ongoing clear, honest communication regarding health and safety is crucial. Without it, all the hard work you may be doing behind the scenes will be of no use. Here are a few ways you can improve your capacity to create a safer working environment by receiving and circulating the right information in the best way possible:
Explain your current position to employees
You can't move on, until you acknowledge where you are at. Admit what has not been working in the past, talk about the successes that you have had and explain the plan for safety now and in the future. This should be an open dialogue so that employees can have their say too.
Personalise your new plan/programme
What is your new safety programme going to look like? How will it work in your organisation. The same programme will not work for every company. Tailor it to suit the needs of your company. Get the input from employees and get them involved from the start.
Explain the new plan/programme
Be honest about the new plan. What the reasons are behind it, why you need it, how it will help improve health and safety. Listen to feedback; take on board any criticisms or suggestions.
Rinse and repeat!
Repeat your message over time. Be sure to have follow up meetings after your initial introductory get-together. Follow-ups will reinforce your message. This is especially true in the beginning stages of your plan, as opinions and ideas may change the original concept. The more you reiterate the points of your message, the more likely they are to be remembered and put in place.
Share stories
Health and Safety has an emotional connection for all of us. It is after all, about keeping us safe, healthy and alive, so we can return home to our loved ones every day. Use stories to connect with employees. Share the honest truth about how accidents affect everyone, not just the business.
Positive Attitude
Changing a culture can take a long time and it may not be an easy road, but a positive attitude will take you a long way. Without it, the people around you will lose belief too and you will be back to where you started. If you are feeling your positivity slip, stop, take a look at all that has been done and feel good about all you have already achieved.
Reward and Praise
When you find employees that go above and beyond in the name of safety, reward them and make it public. Praise and rewards go a long way and employees who are interested in health and safety are like gold dust, so make sure you treat them well! Others will aspire to be like them, but only if it is communicated to the organisation.
Follow up on promises
From experience, this to me is a powerful one. Actions speak louder than words and actions are a form of communication too. If you make promises to improve an area highlighted by an employee or a promise to get more comfortable safety boots, or whatever, make sure you follow through on your promise. If you can't, then comprise, but don't put it on the back burner and hope they will forget. It will be a move that you will regret. The more enthusiastic and committed you are, the more likely employees will stand by your side and support you.
Safety as a sales role
What? Is it really? To me, part of the role is. You are selling safety from the minute you step on site every day. If you are the EHS manager, then, you are constantly setting an example and you are constantly selling the benefits of safety to all employees, even to senior management (sometimes the hardest sell!). Your employees are your customers and every customer wants to be treated like the only one. Make employees feel important, because they are. When you are in a role like health and safety, there are lives at risk. It's not always a role for everyone, some would even say, it's like a vocation. It can be a thankless job sometimes, but so can every job. Having the right person in the role is critical to the success of health and safety in your company. Make sure you pick the right candidate, someone who is passionate about what they do and someone who can relate to operators on the floor and also the senior management team.
When you have the right person in the role, communication to the highest level possible and a safety management system in place, then you can be sure that you are not leaving safety to chance.

Discover our Safety Training Platform
Train your employees anytime, anywhere with our environmental, health, safety and wellness training platform.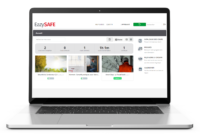 TAILORED TRAINING
Discover our safety training courses and ehs onboardings, which can be customised and offered in several languages.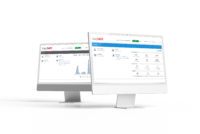 SAFETY MANAGEMENT
Ensure the distribution of your safety policy by training your permanent, temporary or seasonal staff.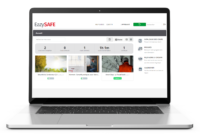 GLOBAL MONITORING
Simplify the management of your safety policy thanks to the numerous dashboards and training reports.