Mobile Learning for New Hires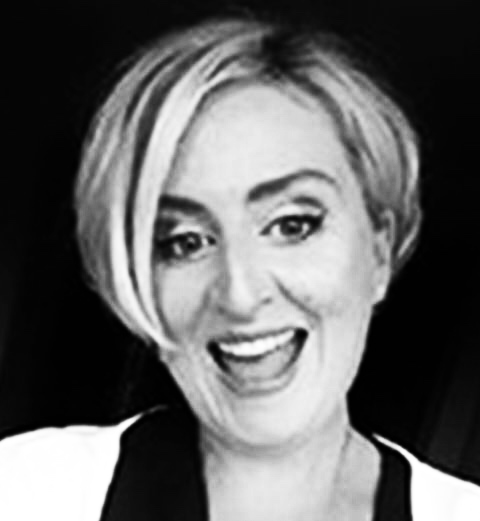 GEMMA COLLINS DOYLE
EHS Consultant
EazySAFE
How the world is changing! Gone are the days of the blackboard and chalk. These days its whiteboards, tablets, laptops and even phones! The way we educate has evolved and is changing all the time. We live in an ever-changing world that is lead by technology.

There is always going to be a place and a need for classroom learning. Both online and classroom lead training have their place, but if you have ever had to organise health and safety training for a large group of people, then you will be aware of how difficult and time consuming that can be. Online training can save you a lot of that hassle. "Courses can be taken at any time, anyplace – this gives the student total flexibility and freedom to learn, when and where suits them best"
What is mobile learning?
Mobile learning (or online learning) is an educational system. Mobile learning supports with the help of mobile devices, continuous access to the learning process. This can be on appliances like your computer, phone, laptop or tablet. It gives you and your trainees, the freedom to learn wherever or whenever you want!
Advantages of mobile/online learning:
Online learning has many advantages, here are a few:
Courses can be taken at any time, anyplace – this gives the student total flexibility and freedom to learn, when and where suits them best.
Courses can be tailormade to suit your company. Company photos, videos and corporate information can be intertwined with the required content.
Videos, graphics, photos can be used, which will make the course more interesting and relevant to the student.
Saves time – online learning can provide quick delivery of lessons. Compared to traditional classroom teaching methods, online training has relatively quick delivery cycles. The time required to learn can be reduced to 25% – 60% of what is required in traditional learning. This can be due to students learning at their own speed instead of following the speed of the whole group, no travel involved, training can be wrapped up quickly and in a single learning session.
Consistency – the same type of training is given to everyone who does the course. All areas are covered, every time the course is taken.
Reduced costs – of course, this is what every employer wants to hear, especially when it comes to training, as we all know, it can be costly to train a large group of employees! Online training can be cost-effective because it happens quickly and easily, there are no trainers to pay, no travel costs, no course material costs and no accommodation costs.
Effectiveness – online training can be more effective, as students can learn at their own speed, review certain sections again if needed, learn with the help of visual aids which will help them retain information better and carve out time in their day that suits them to take the course.
Environmentally Friendly! – Online training is paper-free, so it protects the environment. No need to travel to the training venue or have a trainer come to you, less C02 emissions!
Disadvantages of Mobile/Online Learning:
While all the above advantages are true and valid, it would be remiss of me not to mention some of the disadvantages.
Some students may find it hard to motivate and organise themselves
Some students may feel isolated
Some students may miss the energy of a class environment
Why would you want to have mobile learning in place for new hires?
Now that you can see all the advantages of online/mobile learning, you can imagine how it will make the onboarding of a new employee more simple and straightforward.
New employee training is all about providing a snapshot of the company. It is about conveying the culture, values and principals of the company in a way that helps new employees understand them and then apply them to their new role.
For a company that hires many new employees every month, it can be hard to organise classroom training for all of them at the same time. It also may mean that some new recruits will have to wait a few weeks for the classroom training.
Online inductions for new employees is the best way to capture someone who is fresh to the business. Classroom sessions can still be done later, but at least you will know from a legislation point of view, that all the critical EHS information has been given to the new employee on their first few days in the company and not four weeks down the line.
The online induction can cover all the main aspects of company EHS policies:
PPE requirements
First Aid locations
Evacuation procedures
Interactive safety map of the site
Information on safety communication
Company waste policy
Occupational health policy
Site-specific risk assessments
Location of the safety manual
A video message from the company CEO about the company's commitment to health and safety
A quiz can be taken at the end (or throughout) the training to test the new employee's knowledge. As soon as the training is completed, an automated message will be sent to the EHS co-ordinator and a cert can be printed out. The EHS Manager/Coordinator can then arrange to meet with the new employee and go through any questions she/he has.
In addition to the induction training and depending on the type of role, the new employees can take other online courses that you have assigned to them, for example:
Fire safety training
VDU assessment
Environmental awareness
Chemical safety
Data protection
Driver safety
Electrical safety
Manual Handling
Having a new employee use the online training system will speed up the onboarding process, save time, save money and give you great visibility on their progress on all areas concerning EHS. Online training is a valuable tool for any company and their EHS team.

Discover our Safety Training Platform
Train your employees anytime, anywhere with our environmental, health, safety and wellness training platform.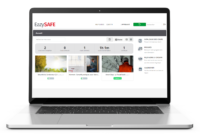 TAILORED TRAINING
Discover our safety training courses and ehs onboardings, which can be customised and offered in several languages.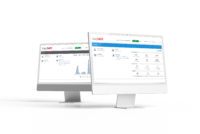 SAFETY MANAGEMENT
Ensure the distribution of your safety policy by training your permanent, temporary or seasonal staff.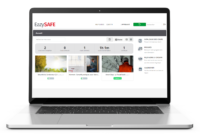 GLOBAL MONITORING
Simplify the management of your safety policy thanks to the numerous dashboards and training reports.