Developing a Health and Safety Training Plan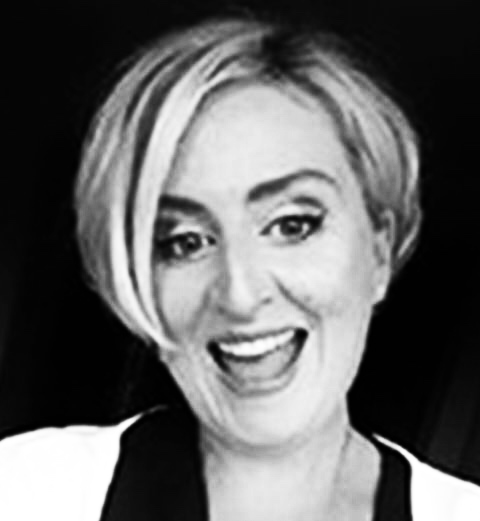 GEMMA COLLINS DOYLE
EHS Consultant
EazySAFE
If you are starting from scratch with your Health and Safety Training plan, have patience! I have been where you are sitting now, and I know how overwhelming and frustrating it can be. Trust me, your hard work will pay off, once you get the groundwork done. Before we get into the details of how to develop your health and safety training plan, let's look at why it is so important to train your employees in this area.

Did you know that over fifty people are killed each year in accidents at work and over seven thousand people are injured? That is a big number. Some employees also suffer serious illness due to the type of work they do. By giving your employees the required training, it will help prevent accidents and ill health. It will also give them more knowledge about health and safety and hopefully get them more interested and aware once they return to work after their training course. "Investing in your employees through health and safety training is investing in your company."
Remember, health and safety training is not just a nice to have, it is the law. The law requires that you provide whatever information, instruction and training is needed to ensure, so far as is reasonably practicable, the health & safety of your employees.
Reviewing your Health and Safety Training
First things first, audit the way that health and safety training is being managed currently and create an action list of improvements from there. Review the following:
How is health and safety training recorded
Who manages the health and safety training
What training is being done
In line with legislation, is everyone trained in what they need to be trained in
Who is the current health and safety trainer
Are employees overdue for training
Once you have got this information, you can move on and start developing a health and safety plan.
Developing your Health and Safety Plan
Depending on the size of your organisation, the whole area of training can be a time-consuming task.
You may want to consider using software to help you manage the admin side of things. Check to see if your company HR system allows for recording training or look into a specialised system for recording health and safety training. If neither of these options are possible for you, you will need to create a safety training matrix using excel.
If you are starting your training plan from scratch, then it is realistic to admit that you will need help with the administration. Make this part of the plan and hopefully, if the plan is managed correctly, this will only be a once off.
When developing your plan, the following needs to be considered:
Determine whether training is needed
The company must first ask themselves if training can solve the issue that they have. Training is most effective when it is trying to solve employee performance, but not very successful if it is trying to remedy an employee's motivation or attitude. Identify the gaps.
Identify training needs
Examine the company health and safety records. Review any job hazard analysis and risk assessments. Request worker or supervisor opinions and suggestions to identify what training is needed and where improvements can be made. Always keep in mind legislation requirements.
Identify goals and objectives
Be clear on what the training is going to achieve. Develop evidence that it has been met.
Choose your training methods and resources
Good instruction that aims towards clear objectives should include mental and/or physical skills required to meet the needs of the employee. It is useful to include actions and situations that simulate actual conditions, this is a very effective way of training. Employees should be able to demonstrate that they have learnt the required skills through specific activities.
Deliver the training
Make sure the information is easy to understand and try to use a variety of training methods to deliver your message. Make sure the trainer has enough time to prepare themselves, their resources and the venue.
Evaluate program effectiveness
Determine whether the training has accomplished objectives for each training session. Use of student/trainee opinions and feedback, as well as supervisor observations and workplace improvements, are useful for this evaluation.
Improve the program
Review the training based on the evaluations from the previous step. If parts of the training can be improved, feed this back to the trainer.
Conclusion
Safety training is without a doubt, one of the most expensive parts of safety management, but it is also one of the most important. Investing in your employees through health and safety training is investing in your company. A safe employee is a happy employee, a happy employee is a better employee. Happy employees = great company!
Make your plan, break it down into priority training and stay on top of it.

Discover our Safety Training Platform
Train your employees anytime, anywhere with our environmental, health, safety and wellness training platform.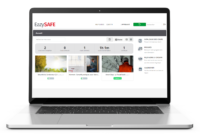 TAILORED TRAINING
Discover our safety training courses and ehs onboardings, which can be customised and offered in several languages.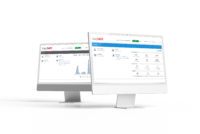 SAFETY MANAGEMENT
Ensure the distribution of your safety policy by training your permanent, temporary or seasonal staff.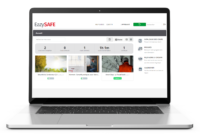 GLOBAL MONITORING
Simplify the management of your safety policy thanks to the numerous dashboards and training reports.