3 Major Benefits of Online Induction Training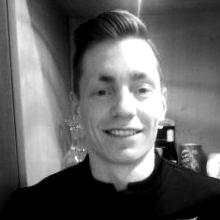 COLIN O'NEILL
Business Development
EazySAFE
There are very few experiences in life which are more daunting than starting a new job. Sure, bungee jumping off a 300m bridge in New Zealand, zip-lining across crocodile infested waters in Brazil or sky diving out of a plane over Dubai all bring obvious, physical worries. However, starting a new job is a different kind of worry (unless you're the sky diving instructor). We have all had those moments the night before starting a new job; the fear of the unknown, stepping out of your comfort zone and not knowing what to expect. These are all exciting, yet nervous times.
Likewise, as an employer, hiring new staff is an exciting, yet unpredictable moment for your business. Sure the person has done well at the interview but what are they going to really be like when they walk through the company doors? Will they deliver on all their promise from the interview? Will they fit in well with others and suit your culture? You can never control how new staff are going to work out within your organisation but one thing you can do is give them the best possible start by creating a great induction programme. "You will never get a second chance to make a first impression"
EazySAFE readily assist our clients in setting up online induction training for new staff and we have complied a list of some of the main benefits of online induction training that you may find beneficial for your company in this encouraging time of economic recovery.
Delivering consistent online induction training to all employees in all regions.
Once you establish and create a great induction course, it is often best to roll it out across the company to all employees, regardless of position held, length of time served, area of work etc. This creates a consistency to your training. In order for training to become effective, it needs to be consistent and online induction courses provide this consistency as all employees go through the same content and learn the same material. This creates an unambiguous work environment in which all employees understand the messages and the policies you need them to know.
Let's be honest, when it comes to training, most people dread the thoughts of having to sit through courses as oppose to relishing the opportunity to take on new information. Keeping people's attention and keeping them engaged in learning has been one of the trickiest elements of a training instructors job over the years. Online training breaks through that barrier and allows for so much flexibility now in keeping people engaged while training. The combined mix of videos, pictures, voice over pieces, interactive questioning through the courses are all interactive ways of keeping your online induction course fresh, lively and keeping your staff engaged.
Standardising training for all staff.
Similarly to providing consistent training for all staff, standardising your training is a way of assuring quality throughout your workforce. Needless to say, depending on your company and industry, you may have multiple departments with very different day to day operations and different skill levels. This means that certain areas of your business may need more specialised training, specific to their operations which is fine. The point here is that if you standardise the foundation of your company (induction training) you are providing all staff with the basic knowledge you require for them to excel at what they do.
Some topics you may include in your online induction training to standardise your course may be:
Identify the common hazards that exist in the workplace.
Understand company policies and procedures.
Describe emergency evacuation procedures and first-aid requirements.
Understand the function of the company Safety Statement.
Outline their own health and safety responsibilities.
Managing training records and reducing administration overhead.
If you are in charge of managing the training records within your company, you will understand fully the nightmare that can ensue from hard copy file management. We have worked with so many clients who have taken us on the dreaded "filing cabinet tour". It can be like something from a horror movie.
Cabinets bursting with overflowing files that are begging to get out and see the light of day as they have been mashed down by new starter files and extra documentation that has no room on the desk in plain sight. Filing cabinets like this do exist, more often than you would think – which is why the online training portal provided by EazySAFE is the perfect way to manage these records and reduce the physical and visual eye sore of "the filing cabinet". The cloud based solution stores all records of users, courses and certification which is all at the click of a button. Detailed, in depth reports are always available via administration access to visually see who has begun, completed and even not started their induction course. A much easier solution.
An induction course is the best way to introduce a new (nervous) employee to your company. Making them feel welcome while learning about their responsibilities, the expectations of them and the safety procedures in place for their wellbeing. By having an online induction training programme, it gives you the flexibility to bring the training to life, portray the company feel and spirit and keep them engaged and eager to learn more.
EazySAFE have a massive library of online Environmental, Health and Safety courses and can help you create and design your own online induction training programme. For more information give us a call on +353 1 653 1616 or check out our online course library here.

Discover our Safety Training Platform
Train your employees anytime, anywhere with our environmental, health, safety and wellness training platform.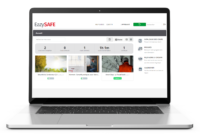 TAILORED TRAINING
Discover our safety training courses and ehs onboardings, which can be customised and offered in several languages.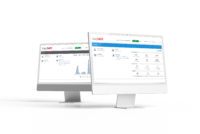 SAFETY MANAGEMENT
Ensure the distribution of your safety policy by training your permanent, temporary or seasonal staff.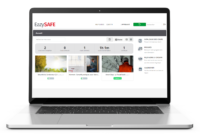 GLOBAL MONITORING
Simplify the management of your safety policy thanks to the numerous dashboards and training reports.