COVID-19 Series: The Future of Safety in the Construction Industry
Hi Vincent, thanks for joining us today and practicing safe social-distancing for this virtual interview!

We're in to week 6 of isolating and remote working during a global pandemic and the Irish government are hopeful we've flattened the curve. Although we do need to maintain social distancing and restrictions, this is positive news and great to hear!

There's talk about sites coming back live in the next number of weeks so I'd love to get your thoughts and experience on what's happening in the construction sector.

Let's dive in!
VINCENT GIBSON
Vincent Gibson BTech Cons ( Hons) PGDip FM
Construction and Facilities Professional
Rachel, EazySAFE: In your view Vincent, what is the biggest challenge facing construction companies getting back to work safely?
Vincent Gibson: The industry is likely to resume work in the near future. The main challenge emerging is to remain operational. The industry recognises this privileged position of trust to provide essential services. The industry is required to carry out essential public works and housing schemes for the Irish society and economy. The challenge for the industry is to ensure the absolute highest standard of social separation, hygiene and adherence to public COVID-19 health policies. We have seen the efforts of frontline workers in the COVID-19 crisis and now the Irish construction industry must meet the challenge of averting any possible spread of the virus. An additional challenge is the provision of effective first aid on sites. Improved medical grade PPE will be required to treat incidents.
EazySAFE: How can the public help, or can they?
VG: I think the public need to be reassured that any site activities in their area propose no extra risk of spreading COVID-19. The public could communicate through residence associations any fears to the site management. Clear channels of communication should be available for the public and site management. The industry need to demonstrate very publicly and clearly site rules. I think the 2km travel rule will of course be challenged with construction workers travelling long distances to work. My own personal view will be to prohibit any workers using any shops near the site and to travel separately.
EazySAFE: That brings me to my net question. The new proposed role of a COVID-19 Officer onsite – how do you feel about this and what steps would you recommend in identifying this person and training them to be a "champion" onsite?
VG: This is a good idea but for it to succeed we need to be aware of current project delivery methods. Like our counterparts across the globe the Irish construction industry relies heavily on sub-contractors. The main contractor and PSCS will have the ultimate responsibility to manage COVID-19 safety on sites. The main contractor should have a 'COVID-19 Champion' to follow through policies but each sub-contractor should also appoint one on their teams. Additionally the dependence upon foreign workers necessitates a multi-lingual approach. It is critical that the main contractor inform any worker or visitor to site not conforming to the new rules is effectually stepping down from the project. We cannot drop our standards with the highly contagious nature of COVID-19. The Dept. of Health and industry bodies will guide ongoing training delivered by the PSCS team.
EazySAFE: It's often said that proper health and safety is a mindset, would you agree? In your experience is this something commonly found in the construction industry in Ireland and Europe?
VG: You ask is H&S a mindset. Over the last few decades we have seen how foreign direct investment firms have influenced the mindset to health and safety. The delivery of projects safely can never be taken for granted. Resourcing Health & Safety correctly is the first key point. Initial inductions introduce the mindset of the main contractor to everyone. Online inductions are exceptionally useful to manage this early engagement of all operatives and contractors remotely. Clients need to see the approach to onsite safety is of the highest standard. The ongoing role of PSDP will help satisfy the client that their main contractor properly manages safety. The issue I have seen in my career is that all workers on site must take personal responsibility for health and safety. Finding the ways to instil this mindset can be challenging. I find that a 20 second scan of the work area and activities is a very effective first step to a better mindset!
EazySAFE: What's top of mind for you at the moment? What do you envision being different in both the construction sector and general health and safety practice following this pandemic?
VG: I actually believe the Irish construction industry should grab this opportunity and demonstrate to other sectors of the Irish economy our capacity to be the best in the world. Our food, pharma and bio chem sectors are recognised to be world leaders. Advanced digital technologies need to come to the fore now including interactive BIM tools for project delivery and remote meetings. The resurgence of the economy will depend on the Irish construction industry to play our part. Activities may take longer and discussions with clients need to reflect this. Applying the hierarchy of risk controls we are aware of the severity COVID-19 poses to citizens so senior management must risk assess each activity on their site. Segregation of workers to adhere to the 2m rule will need to rethink ways of working, sharing hand tools will cease, increased washing facilities are required and no direction on the wearing of masks exists at present. Some sites may need to consider staggering the work shifts. With that in mind, I am confident our profession is ready to meet the challenge and play our part in rebuilding the country.
Thanks for those insights Vincent, such a pleasure to speak with you today.
Best of luck getting back to site and stay safe!
Vincent Gibson has had a career in the Construction and Facilities sector, additionally has guest lectured in TUDublin, and Lean Construction Institute Ireland. You can get in touch with him via LinkedIn.

Discover our Safety Training Platform
Train your employees anytime, anywhere with our environmental, health, safety and wellness training platform.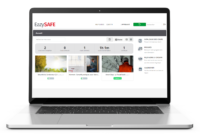 TAILORED TRAINING
Discover our safety training courses and ehs onboardings, which can be customised and offered in several languages.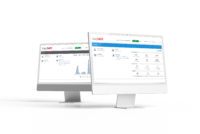 SAFETY MANAGEMENT
Ensure the distribution of your safety policy by training your permanent, temporary or seasonal staff.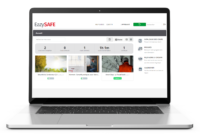 GLOBAL MONITORING
Simplify the management of your safety policy thanks to the numerous dashboards and training reports.