Travelling for Work – Safety Considerations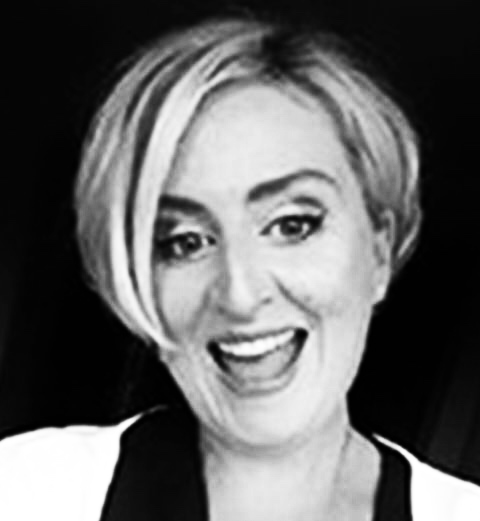 GEMMA COLLINS DOYLE
EHS Consultant
EazySAFE
So many of us travel for work on a daily basis, others on a more ad-hoc basis. Either way, travelling for work is something that we need to consider from a personal viewpoint and a company viewpoint.

First of all, what does travelling for work entail? It does not include your commute to and from work, only travel that you do during working hours for company business. Some employees travel locally for work, others travel internationally. Each has its own set of circumstances.

"People who drive for work are 40% more likely than other drivers to be involved in a collision" – MOYAGH MURDOCK
Be familiar with the hazards
Terror attacks may make the headlines, but in our travels most of us are more likely to encounter some of the things in the list below, than anything else, thankfully. See below for some common travel hazards:
Strains and sprains
Fatigue
Traffic incidents
Illnesses transmitted through food, water and insect bites
Stress from tight schedules, security checks, delays, and having to achieve key goals within narrow timeframes
Increasing health effects from long hours spent seated while driving or flying
Poor diet – high sugar and high calorie food
Being away from family and friends
Lack of routine
Being aware of the hazards that employees face, is important as it will help the company assess how likely there are going to occur and how it could affect them and the business. Consider how often certain employees are travelling, where they are going and what are the conditions like for them in this environment.
Preparing for your journey
Before you get on the train, plane or automobile, it's important to plan!
Research the area that you are going to.
If you are staying over, make sure you pick suitable and safe accommodation, maybe get a recommendation from another employee who has stayed in the area.
Check weather conditions in the area you are going to.
Give your travel details to your employer.
Consider a way of staying in touch regularly with the office while you are away.
Keep important information in document form, in case your phone or laptop are stolen or lost.
Keep your phone fully charged and bring an external charger with you.
Driving for Work
Driving for work is considered a high-risk activity. According to the data, people that drive for work, are 40% more likely to be involved in an incident. It is estimated that driving for work accounts for involvement in up to 1 in 3 road collisions every year.
There are many things that employers and employees can do to ensure they stay safe on the road:
All employees should have a full clean driving licence; this should be checked during the recruitment process.
Before driving any company vehicle, employees should take a defensive driving course.
A driving for work policy booklet or customised online driver safety training should be given to each employee who drives for work.
A first aid kit should be available in every company vehicle.
Employers should ensure that all company vehicles are maintained and serviced regularly.
Employees should check their vehicle is roadworthy before every journey.
Employees should not drive if they are under the influence or over-tired.
Weather conditions should be considered before every journey.
Drivingforwork.ie – is a great resource to help both employers and employees to drive safe and arrive alive.
When travelling by car, remember the following:
Only use licensed taxis – check the driver company ID and only use reputable companies.
Only pay your fare after you have arrived at your location.
Drive with doors locked and stay on main routes.
If you are renting a car, be sure to get familiar with its functions before you head off.
Check weather conditions on your route. Be prepared for snow and ice by carrying de-icer, ice scraper and a blanket. Make sure you have the right tyres.
Use your sat nav to help you find your way in unfamiliar areas.
Don't leave valuables in the car.
Park in well lit, secure areas.
When travelling by foot
If you have to go anywhere on foot while you are away, take heed of the following:
Stick to main thoroughfares.
After dark, only walk in well-lit areas and don't walk alone.
Always carry your mobile phone with you.
Always be aware of your surroundings.
Do not stop to give directions to drivers.
If you are being followed or harassed, walk to a busy area and get help. Don't try and tackle the individual or group yourself.
Hotel Safety
Always keep your hotel room door locked.
Keep valuables in a safe or locked away.
Meet visitors in the lobby area; never let a stranger into your room.
Be aware of the fire safety information posted in your room. Know your evacuation route.
Keep your room number private.
Make sure your door closes securely behind you, each time you leave.
Enter and exit the hotel through main entrances.
Implement preventive measures
As an employer, it is important that you implement preventative measures to protect your employees while they are travelling.
You may not be able to prevent them slipping on some one else's slippery floor, but you can keep your employees safe by ensuring they adopt safe travel practices.
Start by creating a corporate travel policy that will include provisions for insurance, vaccinations, access to medical care, 24 hour helplines and personal security.
Just like hazards on your site, make sure employees are aware of the hazards while travelling for work and how they can manage them.
Travelling for work is not as glamorous as some people think, so make sure your employees are well looked after and come home safe.

Discover our Safety Training Platform
Train your employees anytime, anywhere with our environmental, health, safety and wellness training platform.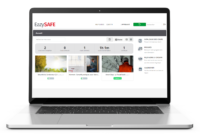 TAILORED TRAINING
Discover our safety training courses and ehs onboardings, which can be customised and offered in several languages.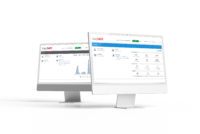 SAFETY MANAGEMENT
Ensure the distribution of your safety policy by training your permanent, temporary or seasonal staff.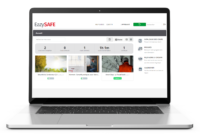 GLOBAL MONITORING
Simplify the management of your safety policy thanks to the numerous dashboards and training reports.