Vaccinating against Workplace issues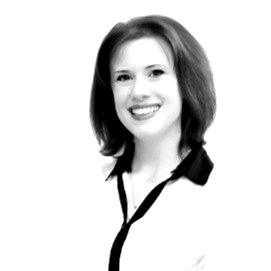 LISA QUINN O'FLAHERTY
Solicitor
Fitzsimons Redmond
As businesses reopen, and employers contemplate bringing workers back to the physical workplace, there remains a duty to ensure a safe place of work for all employees and the people who come onto their premises. Precautions must be taken to protect workers and others from contracting Covid-19.

One way of ensuring this is done safely is to request that all employees avail of a Covid-19 vaccination. It must be noted that the Department of Enterprise, Trade and Employment has confirmed that employers may not impose a mandatory vaccination policy. This statement, while logical, does not resolve the dilemma faced by employers in balancing all their competing duties. 
Many employers are considering making a request of their employees to avail of a vaccine. There are a number of issues that employers need to consider, and they must tread carefully when making such a request.  
If an employee suffers an adverse reaction to a vaccination taken at the request of an employer or as a condition of employment, there is a real possibility that the employer could face a personal injury claim. The likelihood of such a claim succeeding is not assured but defending any claim is costly, stressful and may involve reputational damage. Employers must consider this risk prior to making any request or recommendation.  
Medical data, including vaccination data, are sensitive personal data, and employers must ensure that they have sufficient lawful bases for using this data, such as to safeguard a person's vital interests and for reasons of substantial public interest. In the absence of explicit consent, the necessary basis for retaining this data in relation to employees may be present in workplaces where vulnerable members of the public are present, but might not be justified in every workplace. Employers must conduct a Data Protection Impact Assessment to look at their specific activities and then decide what will be their lawful basis for processing this data. 
Moreover, it seems that if an employer were to dismiss an employee for refusing to be vaccinated, there would have to be very strong grounds to show that the employee was unable to perform their role without being endangered or causing a risk to others. Bodily autonomy is a constitutional right, and a claim for unfair dismissal is likely to follow where an employee is dismissed. Given that the HSE (the organisation with the greatest number of employees at risk of contractive Covid-19) has not imposed a mandatory vaccination policy, I don't believe that any other employer would be deemed justified in doing so.  
Some employers have questioned whether their unvaccinated employees can be requested to sign a  waiver assuming responsibility for their own wellbeing. This is not a solution, as health and safety legislation does not allow employers to avoid their responsibility to provide a safe working environment. Management can learn more about their duties by taking up to date health and safety training. 
In circumstances where an employee is unable to take a vaccine for medical reasons, the duty to make accommodations will apply as it would do with any disability. Employers need to make all reasonable efforts to allow the worker to do their job, without risking their health. Caution ought to be taken as to disclosing the employee's vaccination status, and it could lead to an equality claim if a worker were designated a very obvious isolated workspace, or if they were excluded from meetings. In such circumstances, employers must consider remote work, appropriate social distance, masking and the use of protective screens etc. 
An employer must carefully restructure the employment if an employee is reassigned because they are unvaccinated. Employers must respond proportionately to the risk. In healthcare environments, there is anecdotal evidence of the redeployment of unvaccinated staff. In such circumstances, where there is a high risk of their contracting the virus it may be justified to take such protective measures. It might not be considered justified in workplaces where the exposure to the virus is minimal.  
Employers must act with both caution and common sense when seeking solutions to this new challenge. As each workplace faces disparate challenges, all re-opening workplaces will need to complete a Health and Safety risk assessment, which will guide the business on what steps should be taken in their particular circumstances to their obligations of ensuring the safety of their workers in the most appropriate way for their own business. They will also need to update their Health and Safety Protocols for the Workplace.  
For EHS Support, please get in touch.

Discover our Safety Training Platform
Train your employees anytime, anywhere with our environmental, health, safety and wellness training platform.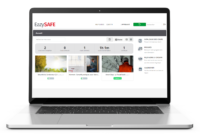 TAILORED TRAINING
Discover our safety training courses and ehs onboardings, which can be customised and offered in several languages.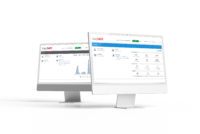 SAFETY MANAGEMENT
Ensure the distribution of your safety policy by training your permanent, temporary or seasonal staff.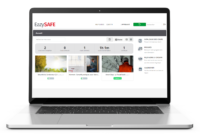 GLOBAL MONITORING
Simplify the management of your safety policy thanks to the numerous dashboards and training reports.