Employee Health Safety and Wellbeing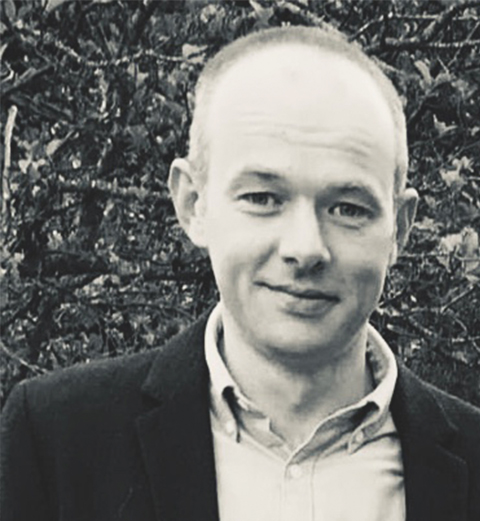 ALAN WHITE
Wellness Consultant
EazySAFE
Employee Health and Safety (EHS) is an integral part of any business. Carrying out risk assessments and ensuring staff are properly trained is inherent to all organisations.  Employee inductions always include safety training to ensure that everyone works to minimise the risks of physical injury.

Keeping employees physically safe is of course one of the fundamental priorities in any organisation, however in order to take a holistic approach to Health and Safety, employee wellbeing must also be considered. There are many benefits to empowering employees to take care of their wellbeing which need to be factored into an organisations health and safety policy to create more fulfilling working environments. In fact an organisational wellbeing strategy is so important that EHS needs to become EHSW (Employee Heath safety and wellbeing).

Wellbeing education benefits both the employee but also the organisation. Employees learn key skills to maintain positive mental fitness, manage stress and create a healthy work life balance. Employer's benefit by having more fulfilled workers who are resilient and solution focused due to their ability to monitor their wellbeing and practice techniques that will increase their motivation. The following are just some of the benefits for organisations and employees.
A solution-focused mindset 
A stressed mind will see problems rather than solutions. When we feel overwhelmed and unable to think clearly, often the simplest of tasks can become challenging for us. Within companies, when people are stressed a negative narrative can develop which can exponentially decrease motivation and the capacity to problem-solve across the entire organisation. To ensure that employees feel motivated and committed to their work they need to feel well in themselves. When wellbeing becomes a priority the underlying message is that this is an organisation that listens and cares for its employees. This creates a sense of belonging which in turn decreases stress and helps to develop a solution-focused culture. 
Planning and Organisation 
Our external worlds often reflect our internal worlds. When we feel stressed and overwhelmed by our obligations, not only do we tend to live and work in more disorganised environments but it can also affect our ability to plan and organise our professional and personal lives.  
When we learn to notice the signals of stress and feelings of overwhelm we can take action to counteract this, which helps maintain our wellbeing. Many of us ignore difficult feelings which are almost always signs of an unmet need. When we are leading busy lives we can often neglect to take care of our personal needs. Knowing when we are feeling frustrated and learning to identify which of our needs we are neglecting empowers us to take action to feel well. 
When we feel well our capacity to plan and organise increases. This also has the benefit of further increasing our sense of wellbeing as planning and organising our day gives us a sense of control over our lives and allows us to focus on the tasks we need to complete.   
Understanding the importance of work-life balance
Underpinning employee wellbeing is a sense of work-life balance. When our work becomes the dominant factor in our lives we tend to neglect many of our other important needs such as our relationships, hobbies and personal projects. All of these give us a sense of freedom and well-being. However, when we lose our sense of work-life balance stress can quickly build up to the point where the extra time spent working becomes counterproductive. 
An organisation that takes a holistic view of Health Safety and Wellbeing acknowledges that employee engagement will only be maximised if space is allowed for other interests and time to rest and unwind. 
Implementing Wellbeing Strategies
Integrating wellbeing into the workplace is not the onerous task than it might first appear. Making time for wellbeing workshops and training for employees and ensuring that the topic is on the agenda and discussed regularly are just some of the simple thing that can be done to highlight to everyone that this is a workplace that understands the importance of every aspect of Health Safety and Wellbeing.
For EHS Support, please get in touch.

Discover our Safety Training Platform
Train your employees anytime, anywhere with our environmental, health, safety and wellness training platform.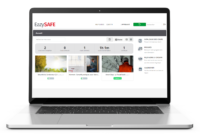 TAILORED TRAINING
Discover our safety training courses and ehs onboardings, which can be customised and offered in several languages.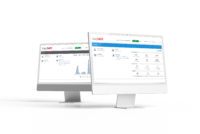 SAFETY MANAGEMENT
Ensure the distribution of your safety policy by training your permanent, temporary or seasonal staff.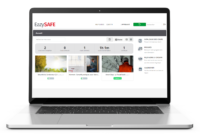 GLOBAL MONITORING
Simplify the management of your safety policy thanks to the numerous dashboards and training reports.