Commuting to Work Post Covid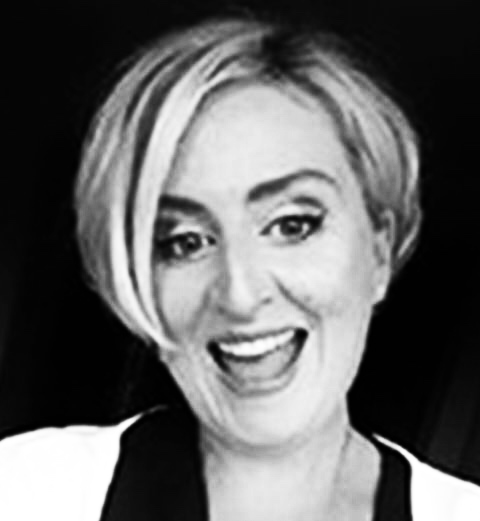 Gemma Doyle
EHF Consultant
EazySAFE
Over the coming weeks and months, many employees will return to their place of work. After over a year or half of working remotely, a lot of employees will have a shock to the system, when they return to commuting to work! 

There are many perks to working from home and remotely, one of them being no commute. Having no commute to work has its benefits: 

– More time. All those hours commuting adds up. 

– Extra sleep! Everyone likes a little bit of extra sleep in the morning.  

– Less costs – on fuel or public transport 

– Less stress – sitting in traffic or running for a bus is no fun. 

– More energy – travelling to work, especially long distances can really lower your energy before     you even start your job! 

– Better for the environment – less cars on the road, means less emissions. 

In saying that, I know of some people who enjoy their commute to work and look at it as some down-time before they get fully into the day or a time to unwind on their way home. They like to tune into their favourite radio show, sip their coffee in traffic while contemplating the day ahead.

So, as you can see, it's not all bad for some people. In fact, I remember speaking to a friend during the lockdown, who told me he used to get into his car every morning for a while and drive as far as he could, just so he could feel like he had a commute, come back home and then get stuck into work! Another friend decided his new commute would be walking the kids to school with his coffee, a great start to the day, fresh air, exercise, and a hot coffee.  

Employees have had to learn how to adapt in recent times and many have found the new routines that they have established have become a great benefit to them. That is why it is important for employers and employees to consider how getting back to a regular commute may impact them and how employees can be ready for the change.  
Preparing for return to commuting

 or travelling for work

 
It did not occur to me, until I took my first work-related "road trip", a few weeks ago of how tired I would feel after my day of travels. My first day back on the road involved me driving a total of around 160km, really not that much, but I felt so wiped out that evening. It was only then that it struck me, how unused to driving I was, it was kind of a shock, because I love to drive, and it never bothered me. However, it struck me then, that how been limited to only travelling the 5km for months on end, that your stamina for driving could drop! Who knew? 
So, my point is, be prepared to be a little tired once you get back on the road and let us take a look at what you can do to be prepared when you get back to commuting/driving for work:  
First things first, make sure your car is roadworthy. Even if you have not been doing much mileage the last few months, it is important to check on basic things like tyre pressure, lights, fuel, oil, washer fluid and general maintenance.

 

Get an early night! Do not underestimate how much energy driving can take out of you. 

 

Plan your route – if you are just commuting to work, you probably know your route very well, but no harm in checking if anything has changed over the last few months, like roadworks. If you are driving for work, make sure you plan your route so that you can take some mini-breaks along the way to refuel, rest and eat!

 

Have your breakfast – we all know fuelling the body first thing in the morning is really important. Anyway, who wants to get stuck in traffic with a grumbling tummy?! 

 
Plan your outfit the night before – going back to the work, will probably mean you will have to ditch the hoodies and comfy pants that you have gotten so used to the last few months! Time to pull out your smart clothes again and feel good about it! Having your clothes sorted the night before will reduce your stress levels in the morning and get you out the door faster. 

 
Commuting to work is not all bad. Here are some tips on how to make your trip productive:  
Turn on the tune and lift the spirit.

 

Prepare for your day – this quiet time alone can give you the opportunity to create a mental checklist for the day ahead.

 
Put on a podcast – Podcasts are a great way to tune into inspiring conversations that help you get motivated for work. They can also be a great source of education for many of your interests. 

 

Connect – If it is safe to do so and you are hands free, take this time to connect with a friend or loved one on the phone. Staying in touch while you are on the road, means more free time when you are at home. 

 

Listen to an audio book – These are great if you are doing a lot of travel. You will be amazed how easily you get drawn in and swept up in the story. 

 
So, you see, commuting for work is not all bad. Just make sure you give yourself time to adjust to your new/old routine. Be kind to yourself, you have been through a lot in the last year and half.  
For EHS Support, please get in touch.

Discover our Safety Training Platform
Train your employees anytime, anywhere with our environmental, health, safety and wellness training platform.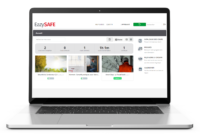 TAILORED TRAINING
Discover our safety training courses and ehs onboardings, which can be customised and offered in several languages.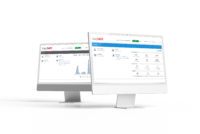 SAFETY MANAGEMENT
Ensure the distribution of your safety policy by training your permanent, temporary or seasonal staff.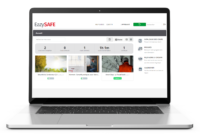 GLOBAL MONITORING
Simplify the management of your safety policy thanks to the numerous dashboards and training reports.