Advice for employees working in the 

outdoors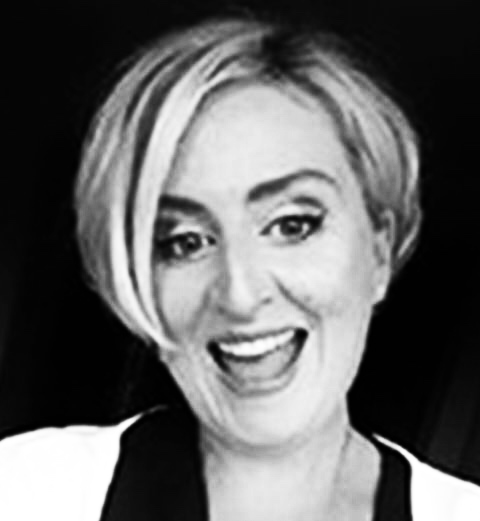 Gemma Doyle
EHF Consultant
EazySAFE
Working outside in the fresh air most definitely has its bonuses, especially when the sun is shining! It does however come with risks and hazards that indoor worker never have to consider.  

Outdoor employees, who are they?  

Construction workers

 

Farmers

 

Gardeners

 

Environmental scientists/geologists/conservation workers/park rangers

Outdoor employees are exposed to many types of hazards that depend on their type of work:  

geographic location

 

season

 

duration of time spent outside

 
The main hazards that outdoor employees are at risk from are:  
Physical hazards – extreme cold, extreme heat, sun exposure, adverse weather, noise, equipment and machinery, water and animals.

 

Biological hazards – these include vector-borne diseases, venomous wildlife and insects, and poisonous plants. Thankfully, we don't have too many of these to worry about in Ireland, but it is still something to consider. High pollen counts may be an issue for some employees also.
Vector-borne diseases – these may be spread to workers by insects, such as mosquitoes or ticks. When a mosquito or tick bites a worker, it may transfer a disease-causing agent, such as a parasite, bacterium, or virus.

 

Weil's disease is also a potential vector-borne disease, it can be contracted if you come into contact with the urine, blood or tissues of an animal (usually a rodent) that has been infected with the bacteria. 

 
As you can see from above, the outdoor worker has some unique risks hazards to contend with, so it is important that they receive adequate training and risk assessments are carried out and controls put in place.  
Physical Hazards
Weather – Ireland, as we know, can have four seasons in one day! While we are lucky not to deal with too many extremes of temperature, it is still important to keep in mind how they can affect the employee in a negative way.  
Sun exposure – Too much sunlight is harmful to your skin. A tan is a sign that the skin has been damaged. The damage is caused by ultraviolet (UV) rays in sunlight. Scientists believe that UVA radiation can cause damage to connective tissue and increase a person's risk of developing skin cancer. UVB rays penetrate less deeply into the skin, but can still cause some forms of skin cancer. Natural UVC rays do not pose a risk to workers because they are absorbed by the Earth's atmosphere. 
Sunlight exposure is highest during the summer and between 10:00 a.m. and 4:00 p.m. Working outdoors during these times increases the chances of getting sunburned. Snow and light-coloured sand reflect UV light and increase the risk of sunburn. There is still a risk of UV radiation even on cloudy days. Many drugs increase sensitivity to sunlight and the risk of getting sunburn.  
It is important the employees are made aware of these risks and protect themselves appropriately:  
Keep covered

 

Wear a hat with a brim or a flap that covers the ears and the back of the neck.

Stay in the shade whenever possible, during your breaks and especially at lunchtime.

Use a high factor sunscreen of at least SP30  on any exposed skin.

 

Drink plenty of water to avoid dehydration.

 

Check your skin regularly for any unusual moles or spots. See a doctor promptly if you find anything that is changing in shape, size or colour, itching or bleeding.

 

Be aware of the UV index

 

Wear sunglasses 

 

Check out 

www.hsa.ie

 and the 

http://www.cancer.ie/

 for more info. 

 
Cold weather – Workers who are exposed to extreme cold or work in cold environments may be at risk of cold stress. Extreme cold weather can be a serious hazard that can bring on health emergencies in vulnerable people, such as those without shelter, outdoor workers, and those who work in an area that is poorly insulated or without heat. Whenever temperatures drop below normal and wind speed increases, heat can more rapidly leave your body. These weather-related conditions could lead to serious health problems. 
Employees should do the following to protect themselves during times of extreme cold:  
Wear the correct clothing

 

Wear a hat

 

Protect the hands, feet, ears and face

 

Take regular breaks

 

Eat well and drink warm beverages

 

Monitor your condition and that of your co-workers
Wind and rain – the one type of weather we are all accustomed to in Ireland!  
Wind, rain, storms, and natural disasters can all bring threats of varying degrees. In addition to the more obvious hazards involved in extremely intense weather events – like flooding and gale force winds – even a bit of rain and wind can increase the danger of an incident at an outdoor workplace.  
Certain work activities and locations could become less safe due to rain

 

Employees working at heights will need to be protected from high winds

Employees working with electricity must be protected from water-related electric shock
Biological Hazards & Vector-borne diseases
In addition to the physical hazards that outdoor workers must endure, there are hazards of a biological nature that must be considered when carrying out a risk assessment.
Thankfully in Ireland, in comparison to other countries, there are not as many to be worried about!
Poisonous plants – Many native and exotic plants are poisonous to humans when ingested or if there is skin contact with chemicals on the plant. The most common problems with poisonous plants arise from contact with the sap oil of several native plants that cause an allergic skin reaction.
Bites from Insects – Bites from spiders (not a major issue in Ireland), ticks (can cause Lyme disease), or other insects can cause allergic reactions and transfer of pathogens.
Employees must be made aware of these hazards and wear long clothing where possible, use insect repellent if required and check themselves for any evidence of bites or reactions and take appropriate first aid action if needed.
Weils disease is an important vector-borne disease to mention. It is a form of a bacterial infection also known as Leptospirosis that is carried by animals, most commonly in rats and cattle. Therefore, farmers and employees working where they could be rats would be most at risk. Precautions below should be adhered to by employers:
Cover any open wounds with waterproof plasters.
Wear protective clothing such as gloves.
Wash thoroughly and as soon as possible if you have entered the water.
Assess the risk of the likelihood of contamination if contemplating entering freshwater, be aware of stagnant water.
Employees who work outdoors may encounter other hazards, in addition to the physical and biological hazards mentioned here. They could be exposed to pesticides or other chemical hazards, depending on their specific job and tasks. Relevant risk assessments will ensure all safety considerations are put in place to protect the worker at all times. Therefore, They may be exposed to pesticides or other chemical hazards, traumatic injury hazards, or other safety and health hazards depending on their specific job and tasks. 
For EHS Support, please get in touch. And discover also our safety training platform, made of customised and multilingual e-learning courses.

Discover our Safety Training Platform
Train your employees anytime, anywhere with our environmental, health, safety and wellness training platform.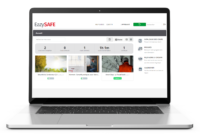 TAILORED TRAINING
Discover our safety training courses and ehs onboardings, which can be customised and offered in several languages.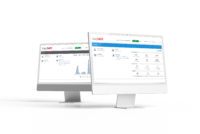 SAFETY MANAGEMENT
Ensure the distribution of your safety policy by training your permanent, temporary or seasonal staff.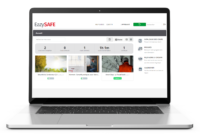 GLOBAL MONITORING
Simplify the management of your safety policy thanks to the numerous dashboards and training reports.