Safety Committee Training
The purpose of the safety committee is to assist management in providing a safe workplace. The committee members accomplish this by being active safety advocates. Safety committee members act as the liaison between workers and management in a cooperative effort to improve health and safety in the workplace.

Training Objectives:
On completion of this course participants will be able to:
List the implications of the Safety, Health and Welfare at Work Act 2005 and other relevant legislation.
Identify hazards in the workplace.
Define the role and function of the Safety Committee.
State actions to be taken in order to communicate the health and safety message in the company.

Training Methods:
Classroom presentation on projector, supplemented by videos, and flip chart discussions throughout the course.
Course handouts, training records, evaluation forms are also provided and used.

Training Programme:
Legislation:
Implications of the Safety, Health and Welfare at Work Act 2005.
General Application Regulations 2007.
Additional relevant legislation.
Systems for Managing Health and Safety:
Hazard Identification.
Risk Assessment.
Control Measures.
Consultation & Committee Effectiveness:
Role and Function of the Committee.
Consultation.
Ensuring a high profile.
Terms of reference.
Members duties.
Communicating the health and safety message.

Discover our Safety Training Platform
Train your employees anytime, anywhere with our environmental, health, safety and wellness training platform.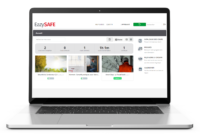 TAILORED TRAINING
Discover our safety training courses and ehs onboardings, which can be customised and offered in several languages.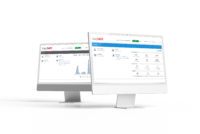 SAFETY MANAGEMENT
Ensure the distribution of your safety policy by training your permanent, temporary or seasonal staff.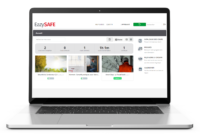 GLOBAL MONITORING
Simplify the management of your safety policy thanks to the numerous dashboards and training reports.