Office Safety Course
To provide the course participants with the knowledge and information in order to ensure that health and safety in the office is managed appropriately.  This course will also make participants aware of legal requirements for safety in the office.

Training Objectives:
On completion of this course, participants will be able to:
Know the duties as defined in the Safety, Health and Welfare at Work Act, 2005.
List the requirements of the General Application Regulations, 2007, Chapter 5, Display Screen Equipment.
Identify health and safety hazards in the office environment.
Apply the knowledge to make the office a safer working environment.

Training Programme:
Discuss the relevant safety legislation applicable to offices.
Safety Consultation (Safety Representative/Committee) in the office.
Ergonomic Assessment of VDU's and the workplace environment.
Fire and Electrical Safety in the Office – Safe Access and Egress.
ntifying additional hazards in the office – Manual Handling, Housekeeping, Slips, Trips and Falls.
Office Heating, Lighting and Ventilation.

Training Methods:
Classroom presentation on projector, supplemented by videos, and flip chart discussions throughout the course.
Course handouts, training records, evaluation forms are also provided and used.

Who Should Attend:
For all people who as part of their duties have responsibility for safety and health. This course would particularly suit those whose work is primarily office based.

Discover our Safety Training Platform
Train your employees anytime, anywhere with our environmental, health, safety and wellness training platform.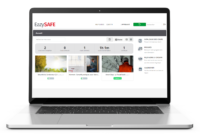 TAILORED TRAINING
Discover our safety training courses and ehs onboardings, which can be customised and offered in several languages.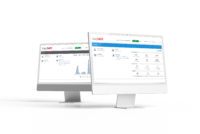 SAFETY MANAGEMENT
Ensure the distribution of your safety policy by training your permanent, temporary or seasonal staff.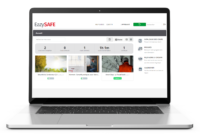 GLOBAL MONITORING
Simplify the management of your safety policy thanks to the numerous dashboards and training reports.