Machinery safety Course
This Machinery Safety course is designed to provide the participants with knowledge of the principles of the Work Equipment (General Application) Regulations 2007 and the 2001 Machinery Regulations.

Training Objectives:
On completion of this course, participants will be able to:
Identify hazards associated with machinery in the workplace.
Apply the principles of machinery safety as described in EN 292.
Produce a Safe System of Work in relation to the maintenance/cleaning of machinery.

Training Programme:
Discuss relevant statutory legislation and its requirements.
Identify machinery hazards in the workplace.
Assess the risks involved with machinery.
Discuss and evaluate machinery accidents.
Assess machinery suitability for guarding.
Identify safe systems of work for machinery – "Permit to Work" and "Lockout and Tagout Systems".

Assessment & Certification:
To receive certification for Machinery Safety all participants must successfully complete a theory exam. The certification is valid for 3 years from the date of training.

Who Should Attend:
All of those persons involved with using and working with machinery and those who have responsibility in relation to selection, maintenance and cleaning of machinery.

Discover our Safety Training Platform
Train your employees anytime, anywhere with our environmental, health, safety and wellness training platform.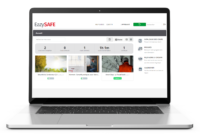 TAILORED TRAINING
Discover our safety training courses and ehs onboardings, which can be customised and offered in several languages.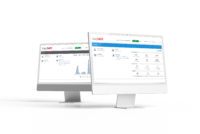 SAFETY MANAGEMENT
Ensure the distribution of your safety policy by training your permanent, temporary or seasonal staff.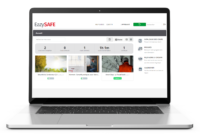 GLOBAL MONITORING
Simplify the management of your safety policy thanks to the numerous dashboards and training reports.