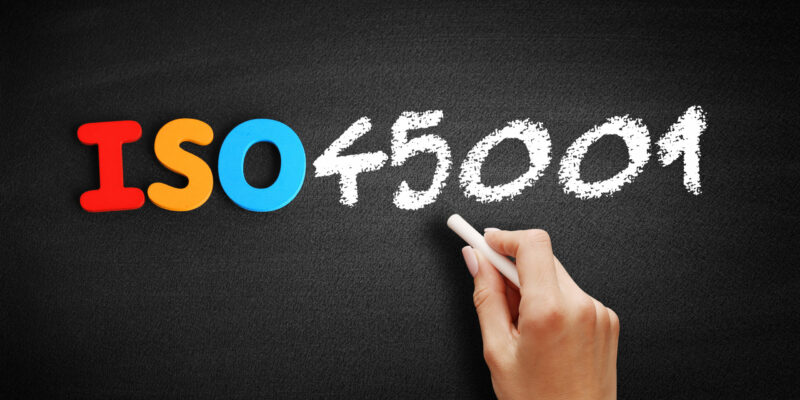 Occupational health and safety management standard:
ISO 45001:2018 is an occupational health and safety management standard. It defines a set of occupational health and safety management requirements for occupational health and safety management systems. Internationally, the standard is now the most widely used occupational health and safety management standard.
The ISO 45001:2018 standard was officially published in March 2018.
The purpose of the standard is to assist organisations in managing and controlling their occupational health and safety risks and to continually improve their performance. Organisations can achieve this purpose by developing their occupational health and safety management systems that comply with ISO 45001:2018.
EazySAFE will work with the main stakeholders within the organisation to prepare it for certification. Initially, a gap analysis will be completed to evaluate the current position of the occupational health and safety management system. Main 'gaps' and 'enablers' will be identified and a development plan produced to allow the organisation to define a path to compliance and certification to the standard.
If required, this can be blended with existing ISO 9001 (Quality) and ISO 14001 (Environmental) to form an overall ISO standard for all your applications.
Management system elements that will be included in the gap analysis include:
OHS Policy / Objectives & Targets
Hazard Identification, Risk Assessment, Controls
Legal Registers / Evaluation of Compliance / Internal Audit
Resources, Roles, Responsibility, Accountability & Authority
Competence, Training & Awareness
Communication, Participation & Consultation
Document Control / Records
Operational Control
Emergency Preparedness & Response
Performance Measurement & Monitoring
Incident Investigation, Nonconformity, Corrective & Preventive Actions
Management Review
Whitepaper: Migrating to ISO 45001
What you need to know
Organisations have adopted management system standards of various types for many years now and it would be fair to say that the majority have been focused upon what we could call, the '3 sister' management system standards, that of occupational health and safety, environment and quality.
Environmental and quality management have been within the remit of ISO (International Standards Organisation) in recent times whereas occupational health and safety management system models existed outside of ISO such as the ILO-OHS 2001 model or BS 8800. Although these OHS standards provide a framework for developing and implementing a management system, they were not specifically designed to be audited and certifiable and also not specifically developed to seamlessly integrate with other management systems.
ISO 45001 continues the strong tradition of developing occupational health and safety management systems to manage risk and reduce workplace illness and injuries but it is a step change from the philosophy of the OHSAS model in that it follows a new standard format and has been designed with compatibility with other standards in mind. It also has some subtle but important differences such as changes in terminology and in approach, focusing on structures to prevent undesirable events including more of a focus on safety culture and leadership, which were generally absent from OHSAS 18001.
The change to ISO 45001 to manage OHS risk is an important development and the fact that it has taken so long to come into the public domain can be read that the many stakeholders involved in its review and approval process have also recognised its importance and its potential influence into the future.
For organisations looking to transition between the old and the new, it is an exciting challenge but once it has been established in industry we can truly look forward to real integrated management systems with ISO 45001 at their core.
It is goodbye to an old friend who has helped many organisations to improve their safety performance and welcome to a new ISO 'kid on the block' who will hopefully take us further into the future, hand in hand with the expanding ISO family of standards.
In this whitepaper, Andy Tilleard discusses the development of the new ISO 45001 standard, the changes from OHSAS 18001 to the ISO 45001 and mapping between the two frameworks.