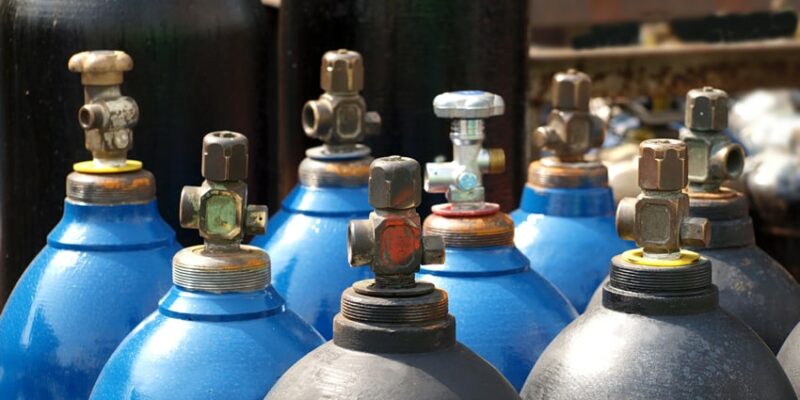 Training Aim:
This is a one day course designed to provide the course participants with the necessary knowledge of safe storage, transport and handling of pressurised gas cylinders in the workplace.
Training Objectives:
On completion of this course, participants will be able to:
Read and understand the cylinder identification and colour coding.
List the requirements of safe storage, carriage and handling of gas cylinders.
Identify any Health and Safety hazards appropriate to working with gas cylinders.
Inspecting and keeping the gas cylinder and associated equipment safe.
Training Programme:
Discuss relevant legislation relevant to hazardous gases.
Knowing your gases in relation to the colour coding, labels, fittings etc.
Workplace safe storage and transport of cylinders.
Securing gas cylinders in storage and in use.
Inspection and maintenance of all gas fittings.
Handling leaking cylinders in the workplace.
Fire safety precautions with gas cylinders.
Additional Hazards – when welding & cutting.
Personal Protective Equipment required when using gases.
Training Methods:
Classroom presentation on projector, supplemented by videos, and flip chart discussions throughout the course.
Course handouts, training records, evaluation forms are also provided and used.
Who Should Attend:
Those workers whose work involves the storage, use or transport of gas cylinders.