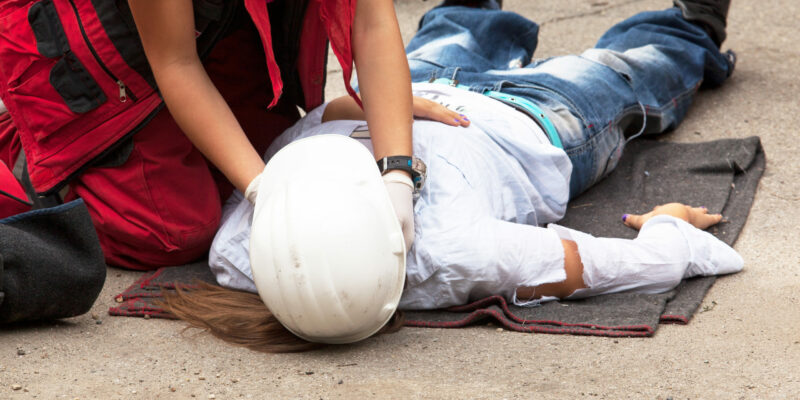 Training Aim:
This is a one day First Aid Refresher Training course to refresh your First Aid skills.
Training Objectives:
On completion of this course participants will be able to:
Demonstrate up-to-date practical skills.
Explain new developments in First Aid.
Training Programme:
Aims – Prevent further harm; preserve life; promote recovery.
Responsibilities of First Aiders.
Primary Surveys – Medical & Trauma.
Making a diagnosis.
Life threatening conditions: asphyxia, respiratory & cardiac arrest, shock.
Casualty interview (S.A.M.P.L.E).
Casualty Report Forms.
Training Methods:
Classroom presentation on projector, videos.
Practical demonstrations of techniques.
Course handouts, training records, evaluation forms are also provided.
Assessments & Certification:
Assessments are held at the end of the course. Certificates are valid for 3 years.
IMPORTANT NOTE:
Trainees must submit their last OFA Certification on or before the day of the Refresher:
It must be either a 3 day Occupational First Aid course or a 1 day Refresher of same.  (Occupational must be referenced).
It must indicate who instructed and who examined and include their OFAAA registration numbers.