Emergency Evacuation Procedures
The possibility of an onsite emergency is always present, with a serious risk of fire, chemical spill, bomb scare, explosion and vehicle impact all being an ongoing threat to various different places of work.
Why Emergency Evacuation Procedures are so important ?
The Safety, Health and Welfare at Work Act, 2005 make the employer and his/her representative management responsible for the preparation & revision of adequate plans to be followed in any emergency. The 2007 General Applications Regulations require employers to provide necessary evacuation and fire fighting measures. This plan should protect staff, contractors and visitors to the organisation's premises.
EazySAFE [incorporating Phoenix Safety] can produce a suitable Emergency Evacuation Procedure to cater for all possible contingencies, which may occur. The preparation of these puts in place detailed procedures for dealing with all possible emergencies – in a controlled manner. Aside from enabling us to anticipate any catastrophe, it will allow us to provide a communications network to alert those who may be affected by the threat.
The Benefits of the Emergency Evacuation Procedures are:
Assists the employer in complying with their legal duties
Make the Organisation aware of the threat of potential emergencies and the actions required
Defines the responsibilities of staff members, contractors and visitors to the site/premises in an emergency situation
Visitor and contractor check in/check out procedures
Ensures a co-ordinated response to the emergency
Ensuring the Fire Alarm System meets IS 3218 standards
Ensure all persons on site are aware of safe access/egress points from the building
Ensuring adequate and continuing access for Emergency Fire Fighting vehicles/equipment and personnel
Ensuring signage and emergency lighting standards (IS 3217)
Safe evacuation of premises for people with disabilities (BS 5588)
Competent Marshalling and correct use of Assembly points
Competent actions in Raising the Alarm and communications during the emergency
Ensure the knowledge, location, use (where required) of company Fire Combating Equipment (IS/EN 3, IS 291)
Allows the Company to evaluate actions taken during the emergency against the procedural norm
Measures individual (site specific) standards required under various Regulations e.g. ATEX,
Building Regulations 1991/1997, Fire Services Acts etc.

Discover our Safety Training Platform
Train your employees anytime, anywhere with our environmental, health, safety and wellness training platform.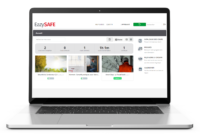 TAILORED TRAINING
Discover our safety training courses and ehs onboardings, which can be customised and offered in several languages.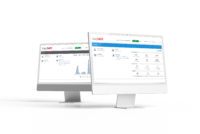 SAFETY MANAGEMENT
Ensure the distribution of your safety policy by training your permanent, temporary or seasonal staff.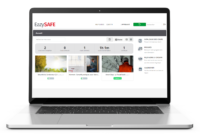 GLOBAL MONITORING
Simplify the management of your safety policy thanks to the numerous dashboards and training reports.