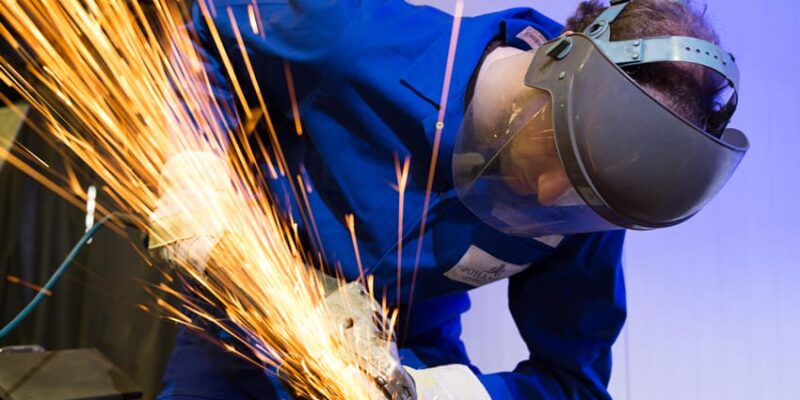 Training Aim:
This half day training is designed to provide the learners with the appropriate knowledge of the hazards, risks and dangers when working with Abrasive Wheels. It also provides learners with the expertise required to mount an Abrasive Wheel safely.
Training Objectives:
On completion of the training, learners will be able to:
List the legal requirements of working with Abrasive Wheels.
Select the appropriate wheel or cutting disc for the job.
Correctly use and mount an Abrasive Wheel.
Understand the function of the Abrasive Wheel (fixed or portable).
Training Programme:
Legislation – Abrasive Wheels Regulations, 1982.
Hazards of working with Abrasive Wheels.
Causes of Abrasive Wheel accidents.
Correct selection of Abrasive Wheels.
Function of flanges, blotters and other components.
Inspection and testing of Abrasive Wheels.
Guarding of grinding and cutting machines.
Selection of correct Personal Protective Equipment (PPE).
Dress and truing of a Wheel.
Correct procedures for Wheel Mounting.
Training Methods:
Classroom presentation on projector, supplemented by videos, and flip chart discussions throughout the training.
Training handouts, training records, evaluation forms are also provided and used.
Short Assessment of learning.
Who Should Attend:
Persons who purchase, operate and maintain Abrasive Wheel machinery. This training covers both fixed (bench grinders) and portable (con saws, angle grinders etc.) machinery or can be made specific to either.