How Can Health & Safety Training Benefit my Business?
Each year, an average of 250 workers are killed in workplace incidents in the UK and Ireland, with a further 1.2 million being non-fatally injured. Research shows that in many cases, accidents occur due to a lack of employee health & safety training, with many not knowing how to handle situations correctly therefore either causing or increasing the severity of an accident.
Why is health & safety training important?
Training sessions allow you to identify certain skills your team may be lacking and develop these to meet the needs of your organisation; ultimately giving your team the skill set to get jobs done quicker, safely and more efficiently.
Productivity is a fundamental component to a successful business, and staff that feel comfortable and safe in their environment have been proven to possess higher productivity levels, which represents the necessity of having correct safety procedures in place. If your employee has adequate health and safety training it means they will be confident and prepared in case of an emergency meaning they will potentially be able to respond quicker.
By investing time and money into training for your employees, it shows you value them and their work. This, in turn, can improve loyalty and staff retention, saving your business money due to the decrease in staff turnover.
"Training is a great way for your team to get the chance to develop new skills and increase their contributions to the business."
How can it be beneficial to my team?
Training is a great way for your team to get the chance to develop new skills and increase their contributions to the business. Employees having confidence in their work and them knowing what to do can help boost their self-esteem, which can also help increase their productivity and motivation. The new set of skills they acquire, especially on the health & safety training courses can help employees feel safe and prepared, as well as the opportunity to progress within the company, increasing job satisfaction and motivation.
Why is it important?
In industries such as construction and fire safety, health & safety training is required by law. For others, it's not necessarily required by law but is highly recommended and urged. It's crucial that staff understand how to take the right precautions in response to hazards and how to keep risks under control. Even though you can't completely eradicate accidents, you can help reduce and prevent them. By having fewer accidents in the workplace, there will be less legal fees and battles that your business may face, potentially saving a heap of money that could be re-invested into the company. It also means that staff will take less time off work due to work related injuries, resulting in money being saved from sickness leave
Employee Retention
A recent survey showed that 40% of employees leave their job in the first year if they don't receive adequate training; whereas employees that do receive health & safety training and skill upgrades that can benefit their career are more likely to stay and progress within the company.
High employee turnover can be costly for businesses; for example if employees leave, then productivity will decrease – so current employees have to take on larger work loads and potentially longer hours. This will cause morale to drop, affecting the rate of which work is completed and the quality of work produced. You will then have to spend valuable time looking for new applicants.
Recruitment
Potential employees often look at the employee benefits package before deciding to apply for a job/accept a job offer; therefore having adequate staff training and opportunities such as a health and safety training course can be an encouraging factor. Businesses that do have good employee benefits often attract the best candidates, meaning better quality staff for your business.
What training should I provide to my staff?
The NEBOSH General Certificate is a great place to start when looking for Health & Safety training, giving a general introduction to Health and Safety procedures. This certificate can be taken by workers in all industries and creates a basis for more specialists training, such as the NEBOSH Construction or Fire Certificates.
The Institution of Occupational Safety and Health (IOSH) also offer many training courses, which are perfect for teaching professionals in health & safety, for example, they offer training courses such as 'Working Safely' and 'Managing Safely in Construction'.
We understand that life gets hectic and sometimes don't have the time for whole training days therefore we have online courses to ensure together we can suit everyone's needs. EazySAFE offer a range of courses including Fire Safety Awareness, which teaches various aspects of fire safety including causes of fires, identifying fire risks etc. EazySAFE also offer a Health and Safety online course for managers, which teach legal responsibilities in regard to health and safety in the workplace amongst other things.
Written By Becky Morris

Discover our Safety Training Platform
Train your employees anytime, anywhere with our environmental, health, safety and wellness training platform.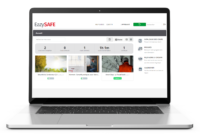 TAILORED TRAINING
Discover our safety training courses and ehs onboardings, which can be customised and offered in several languages.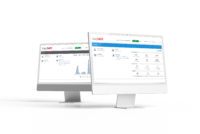 SAFETY MANAGEMENT
Ensure the distribution of your safety policy by training your permanent, temporary or seasonal staff.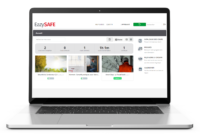 GLOBAL MONITORING
Simplify the management of your safety policy thanks to the numerous dashboards and training reports.